Black Panther: Wakanda Forever's Winston Duke Says Black Women Have Always Been The Series' Center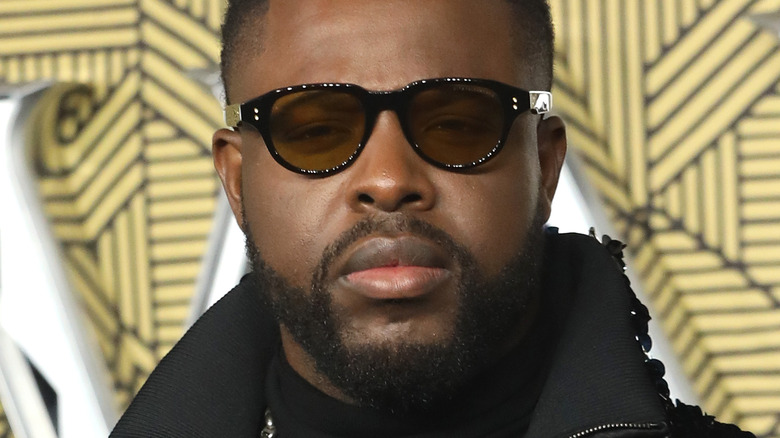 Lia Toby/Getty Images
At long last, director Ryan Coogler's "Black Panther: Wakanda Forever" premiered in cinemas on November 11, 2022. The long-awaited sequel to 2018's "Black Panther" — also directed by Coogler — sees Wakanda thrown into a state of disarray. Outside forces seek to impose their will on the historically isolated African nation, prompting its heroes and leaders to do what they can to keep Wakanda free from nefarious outside influence. Of course, the catalyst for this entire situation is the untimely death of the kingdom's leader, King T'Challa (the late, great Chadwick Boseman).
Following Boseman's death on August 28, 2020, Marvel Studios elected to kill off King T'Challa instead of recasting the character. As a result, not only does "Wakanda Forever" make it a point to honor Boseman's life and legacy, but it allows other characters to step up and take on more prominent roles in the absence of the Black Panther. Queen Ramonda (Angela Bassett), Princess Shuri (Letitia Wright), Okoye (Danai Gurira), and Nakia (Lupita Nyong'o) proved to be especially vital components of "Wakanda Forever" — something that didn't come as much of a surprise to the actor behind M'Baku, Winston Duke.
It's Duke's belief that even before "Black Panther: Wakanda Forever," Black women were the true core of the "Black Panther" franchise.
Without Black women, the Black Panther franchise simply doesn't work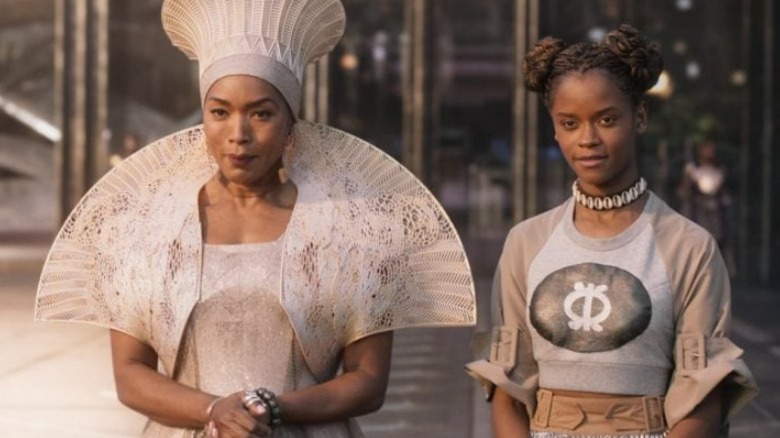 Marvel Studios/Disney
Letitia Wright, Lupita Nyong'o, Winston Duke, Danai Gurira, and Marvel Cinematic Universe newcomer Dominique Thorne, who plays Riri "Ironheart" Williams in "Black Panther: Wakanda Forever," spoke with Ebony ahead of the film's release. During the chat, Duke himself explained that Black women are at the center of the "Black Panther" series. "In the first movie, two Black male figures were at the forefront. But the women were always the ones trying to pick up the pieces," he said, explaining that characters like Okoye and Nakia have to do the dirty work, making profound sacrifices for Wakanda in the process.
Simply put, without the women of Wakanda, the "Black Panther" franchise just wouldn't work. Surely director Ryan Coogler would be inclined to agree. After all, he was pretty excited to tell a superhero story from a feminine, motherly perspective, as evidenced by his comments to Hollywood Outbreak from November 11, 2022. "It was amazing to be able to tell a story about motherhood, amongst other things...it was exciting to approach the superhero genre from that vantage point," he said, specifically of Queen Ramonda's journey in "Wakanda Forever," where she's trying to hold herself as well as her family together against all odds.
It's sadly not common for women to take center stage in a blockbuster, let alone Black women. In that regard, "Black Panther" and "Black Panther: Wakanda Forever" are breaths of fresh air — deservedly praised ones at that. One can only hope that Black women will continue to hold a prominent place in the MCU as Phase Five kicks off.