The Absolute Best Movie Dramas Of 2022 So Far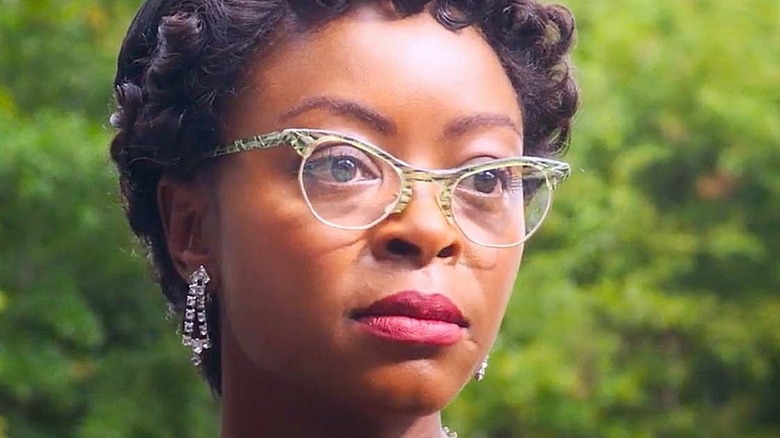 United Artists Releasing
We all know someone who says that "they don't put out movies for adults anymore." As dismissive as it sounds, we have to admit that there's some truth to it. Where there was once more variety in theaters, movie studios have defaulted to pumping money into safe bets like franchises with IMAX appeal. It's untrue, however, that smaller dramas aren't being made at all. This is particularly noticeable during the fourth quarter of every year — known to industry insiders as  For Your Consideration season, during which studios release their biggest dramas and other Oscar hopefuls. Rather than wait until awards nominations are announced next year, often after the theatrical runs of these films are over, drama fans would do themselves and cinema a favor by trekking out to the theater (when conditions allow) and supporting them directly rather than waiting for them to appear on streaming services. 
"Till" has a 98% on Rotten Tomatoes, yet it opened to less than a quarter of a million dollars at the domestic box office. There's a lot of blame to go around, but those who complain about the dominance of superhero movies have also got to give a little to get a little.
Of course, there are also plenty of down-to-earth, realistic character stories that are released all year round directly to streaming services, often to less fanfare than their high-profile television series. Whether or not the latest critical darlings are playing at your nearest cineplex or art house, there's no shortage of "grown-up" movies (read: without superheroes, aliens, or robots — well, mostly) available to watch at home at your convenience. Here are some of the very best dramas of the year to date, most of which are already streaming.
After Yang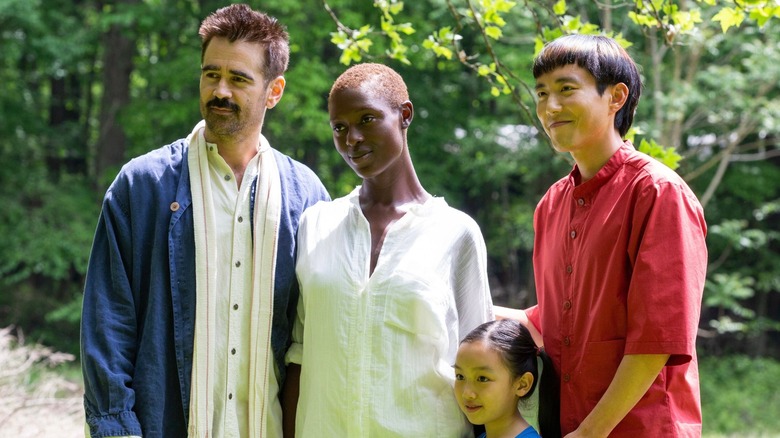 A24
"After Yang" is set in a future in which intelligent, lifelike androids walk among humanity, but those viewers who associate science fiction exclusively with action and adventure might be surprised by this meditative character study from director Kogonada. Colin Farrell stars as Jake, a father whose family android Yang (Justin H. Min) suddenly breaks down. It falls to Jake to learn whether or not Yang, who has been like an older brother to their young daughter, can be repaired. In the process, Jake learns about Yang's secret inner life, and examines the role he's played in their family and the hole that's been left in his absence.
In addition to the typical existential questions found in any story about artificial intelligence, "After Yang" explores identity, heritage, and tradition. What is family? What is culture? Why do we love who we love and fear who we fear? There are no easy answers presented, just an exploration through characters experiencing deep, unexpected feelings towards a person who they may not have even called a person until he was gone.
Art house indie sci-fi (or "quiet sci-fi") may not yet occupy the same place in our cultural lexicon as "elevated horror," but with the addition of more films like "After Yang" into the canon, the genre may receive more, well-deserved attention in the coming years.
Athena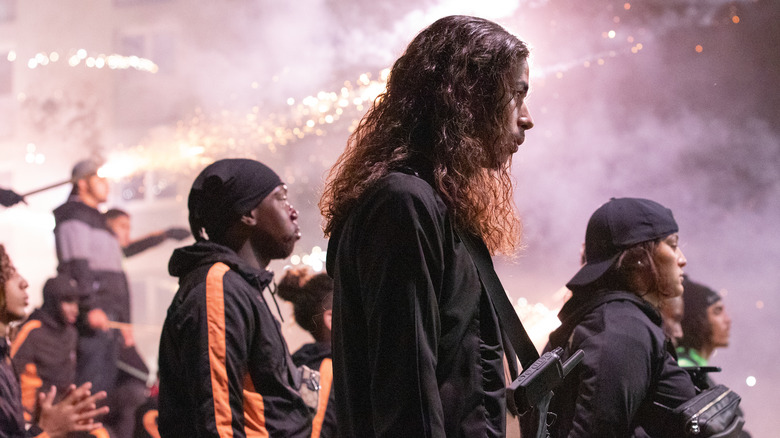 Netflix / Kourtrajmeuf Kourtrajme
French director Romain Gavras' latest feature "Athena" is an "action-tragedy" built in the shape of a Classical Greek drama. The film opens with one a stunningly choreographed long take that follows protestors against state violence as they raid a police station for supplies and escape to their apartment complex, which has been fortified into a revolutionary stronghold. Once the initial chaos lowers to a simmer, however, "Athena" condenses into an intimate story of a family in pain, reeling after video leaks of a teenage boy being murdered by police. The tragedy puts the victim's three brothers into a deadly conflict. One is the leader of the resistance looking for justice, another is a police officer looking for order, and the third is a gangster who's only looking out for himself.
In addition to Gavras' sterling direction, "Athena" is anchored by compelling performances from lead actors Dali Benssalah and Sami Slimane, whose performances convey so many complex feelings even when given limited dialogue. The history between the characters is so clear that there's little left that needs to be said. Each of them knows they're doomed from the moment the film starts.
"Athena" saw a brief theatrical run in the United States before launching on Netflix, but hasn't seen nearly the level of critical attention that it deserves. Oscar gold will likely elude Gavrain and his cast, but it's nevertheless one of 2022's most riveting dramas.
The Banshees of Inisherin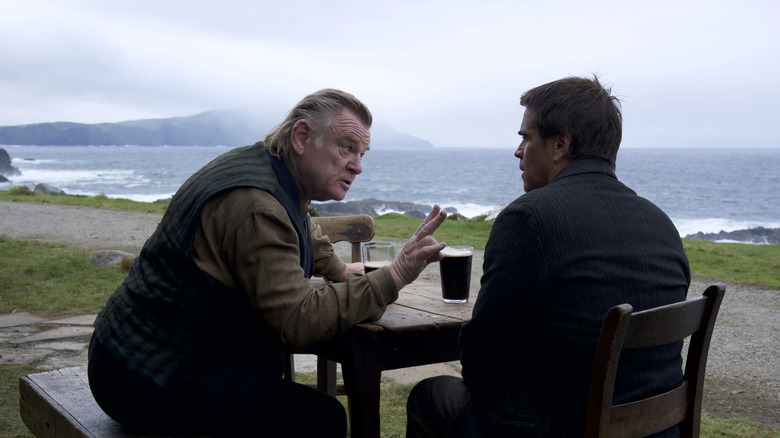 Searchlight Pictures
Where is the line between comedy and drama? When does a story become so sad it's funny, or vice-versa? "The Banshees of Inisherin" isn't the first time writer-director Martin McDonagh has plumbed the depths of dark comedy to find the drama within, having previously given us "In Bruges" and "Seven Psychopaths." "Banshees" might offer McDonagh's weirdest premise yet: A deeply depressed musician on a remote Irish island tells his confused lifelong friend that he no longer wishes to converse with him, and every time that wish isn't respected, he intends to clip off one of his own fingers.
Through the hilarious but sincere performances of Colin Farrell and Brendan Gleason, McDonagh explores loneliness, companionship, and the destructive relationship between anxiety and depression. The dialogue is playful and there are gags aplenty, but it's all in cutting contrast against the atmosphere of a psychological thriller. In actuality, none of this is the least bit funny. The residents of the (fictional) island of Inisherin have nothing but each other. What happens when they no longer have even that? What lengths would one go to not lose it?
"Banshees" was shot on the picturesque Aran Islands, making it a particular treat on the big screen. On top of its discomfiting drama, "Banshees of Inisherin" almost becomes a sort of bizarre travelogue. Inisherin is a beautiful place, but you absolutely, positively, wouldn't want to live there.
Cha Cha Real Smooth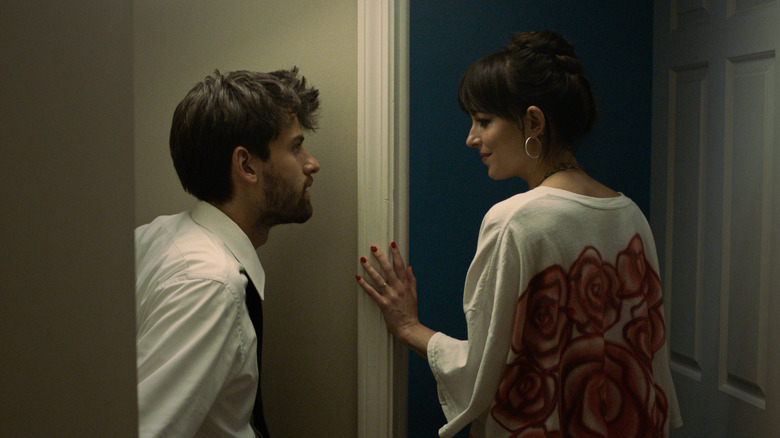 Apple
Cooper Raiff, the writer, director and star of 2020's SXSW best narrative feature-winning "S**thouse," is at it again with another coming-of-age dramedy. "Cha Cha Real Smooth" premiered at 2022's Sundance, where it took home the audience award and was immediately picked up by Apple for release on Apple TV+. Raiff stars as Andrew, a recent college graduate with no job and no prospects who winds up moving back into his parents' home in suburban New Jersey. While picking up work as an emcee at local bar mitzvahs, Andrew meets Domino (Dakota Johnson, also a producer on the film), a woman about a decade his senior who spent her own 20s raising her daughter, Lola (Vanessa Burghardt). Andrew begins babysitting Lola and develops an intimate friendship with Domino, but is Andrew really in love, or is he just enamored with the idea of adult life?
Raiff's earnest, even cloying brand of cutesy masculinity may not be for everyone. After all, how can you not be suspicious that a public figure's soft-boy sensitivity is performative when he's literally performing it, crafting it from script to set to screen? But, if you don't hate him and his character immediately, then you're likely to fall in love, enjoying the company of his weird and specific persona like that of your one goofy friend who's a complete mess but is great at parties. Raiff also criticizes his cipher character, investigating his immaturity and hair-trigger judgments of others through the very narrow lens of his life experience. It's a timely story about how the process of growing up is ongoing, particularly when economic roadblocks complicate the path between youthful and traditionally adult lifestyles.
Decision to Leave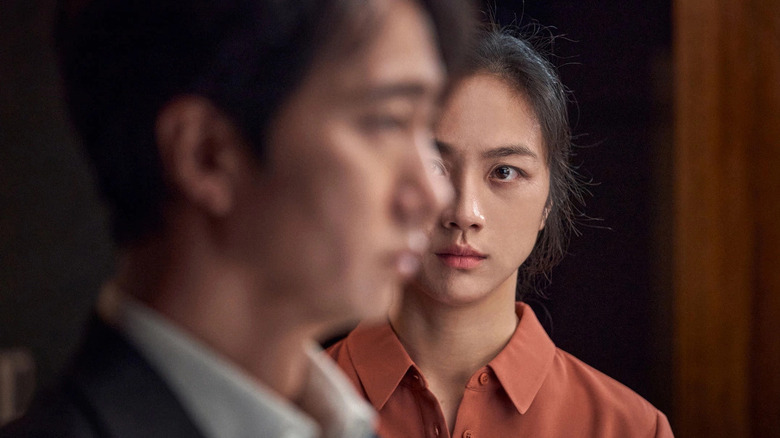 Mubi
South Korean filmmaker Park Chan-Wook's latest effort is "Decision to Leave," a sizzling detective romance the likes of which modern Hollywood rarely produces. Park Hae-il stars as Jang Hae-joon, a clever and competent cop whose investigation into an unexplained death is thrown off-balance by the victim's young widow, Song Soo-rae (Tang Wei). A stakeout becomes an obsession, not just for the observer but for the subject. Is what's happening between them love, mere infatuation, or a deliberate smokescreen to hide a murder?
"Decision to Leave" is as complete a three-course meal as any drama in theaters this year, romantic, thrilling, funny, and deeply moving. It's cleverly written and sensitively performed, but just as laudable for its visuals. Park and cinematographer Kim Ji-Yong craft a film that is crisp and kinetic one minute, soft and sumptuous the next, and the two puzzle pieces fit together perfectly.
"Decision to Leave" seems destined for the Academy's best international film shortlist, if not for the award itself, a long overdue honor for the director of instant classics "Oldboy" and "The Handmaiden." As East Asian cinema (and South Korean cinema in particular) becomes more available and gains more mainstream recognition in the United States, American cinephiles owe it to themselves to get out to the theater (or the curated streaming service MUBI) and see what the fuss is about.
Don't Make Me Go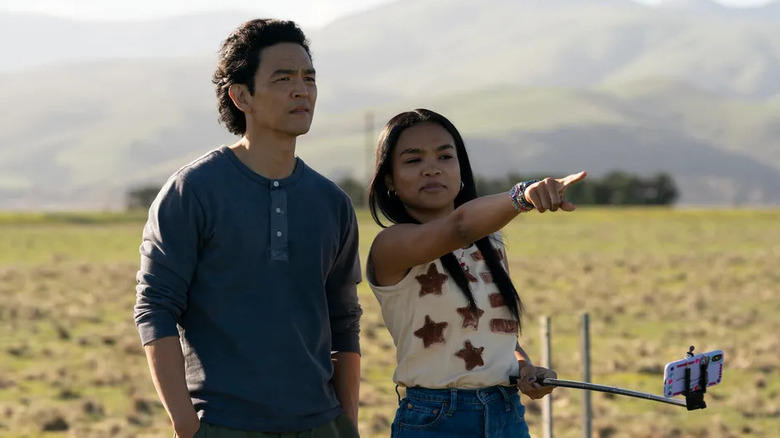 Amazon
In the second feature from actor-turned-director Hannah Marks, John Cho plays Max Park, a single father who learns that he's developed a deadly illness and likely has only months left to live. Keeping his condition a secret, he takes his young daughter Wally (Mia Isaac) on a cross-country road trip which, unbeknownst to her, is a journey to reunite her with her estranged mother. "Don't Make Me Go" is a heartfelt dramedy that demonstrates John Cho's often overlooked potential as a leading man, but it's also a noteworthy debut for Mia Isaac, who carries an impressive amount of its emotional weight in this, her first feature film. Cho and Isaac play off of each other effortlessly, depicting a complicated, lived-in relationship that only one of them knows is in danger.
"Don't Make Me Go" isn't a flawless film. It opens with a narration promising the audience, "You're not gonna like how this story ends, but I do think you'll like my story." This is truth in advertising; the final minutes of "Don't Make Me Go" are infuriating, but not enough to spoil the entire experience. The time spent with this father and daughter feels appropriately precious and worthwhile. Like any good road trip, the joy is in the journey, not the destination.
"Don't Make Me Go" is streaming at Amazon Prime, which distributed the film after its debut at 2021's Tribeca Film Festival.
Emily the Criminal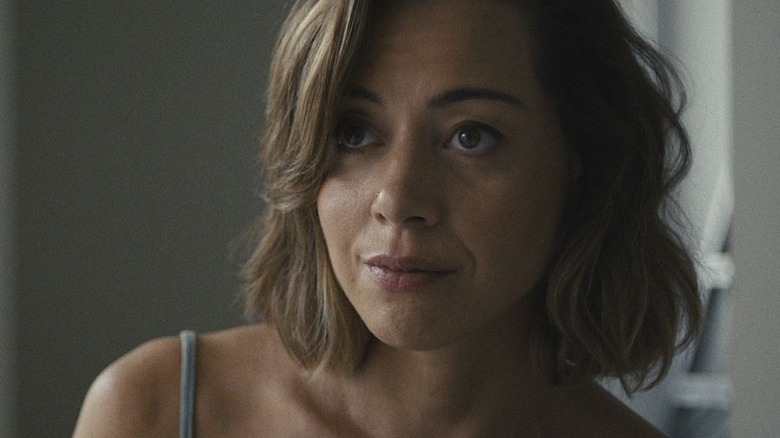 IFC Films
After years of exploring her aloof, deadpan comedic persona on shows like "Parks and Recreation," Aubrey Plaza has been spreading her wings as a dramatic actor and producer. With "Emily the Criminal," Plaza and writer-director John Patton Ford present a crime thriller for the bleak modern gig economy. Plaza plays the titular Emily, whose police record has disqualified her from all but the most menial part-time jobs. Emily's been working around the clock just to make ends meet and seizes on a shady opportunity to change her fortune. Crime starts paying off, but how long can it last?
From the logline, "Emily the Criminal" sounds like a boilerplate crime drama about an underdog who gets in over her head, but it's the specifics, the performances, and the filmmaking that take it to the next level. Ford makes the most out of an indie budget, even managing to pull off a car chase at the film's midpoint, but the fact that the production itself feels sort of scrappy actually bolsters its themes. "Emily the Criminal" is a movie about the daily stress of paycheck-to-paycheck living, the sense that if any one thing goes wrong, everything will be ruined beyond repair. Plaza's antiheroine has been living on the razor's edge forever — she wants out, and you want her to get there. But, like some of her other famous roles, Emily might secretly be the scariest person you've ever met.
Hustle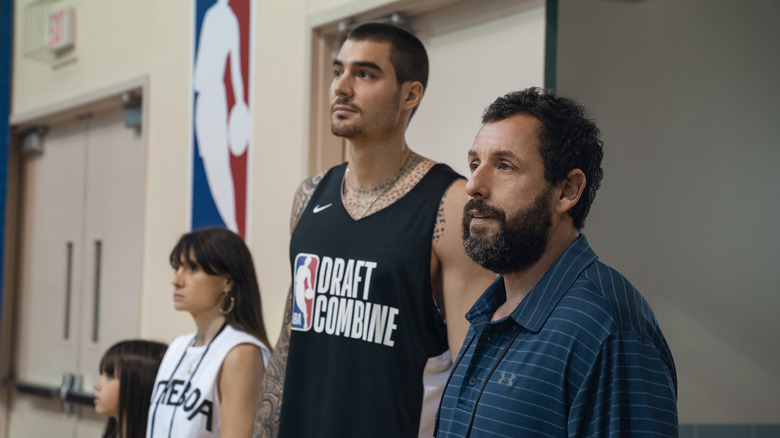 Scott Yamano / Netflix
We'd enjoy going back in time and telling someone in 1995 that, in the future, Adam Sandler will be one of Hollywood's most under-appreciated dramatic actors. The goofball comedian was snubbed an Oscar nod in 2019 for his already-iconic performance as compulsive gambler Howard Ratner in "Uncut Gems." This year, he's taken another shot at heavy character acting in the Netflix sports drama "Hustle." Here, Sandler plays a down-on-his-luck Philadelphia basketball scout who travels to Spain and discovers what he believes to be the sport's next great star. No one else believes it, however, and the underdog coach and player team will have to take unprecedented measures to get the league's respect.
Structurally, "Hustle" doesn't rewrite the sports movie rulebook, in fact it wears its "Rocky" comparisons on its sleeve. Like that other beloved film about a Philly sports challenger, "Hustle" is a melancholy character story about family, friendship and perseverance through hard times. It's not groundbreaking, but it is very satisfying, fueled by the warm chemistry between Sandler and his young co-star, Juancho Hernangómez. With memorable supporting performances by Queen Latifah, Ben Foster, and Robert Duvall, plus a parade of cameos from the world of basketball, "Hustle" is a treat for fans of sports and cinema alike.
Kimi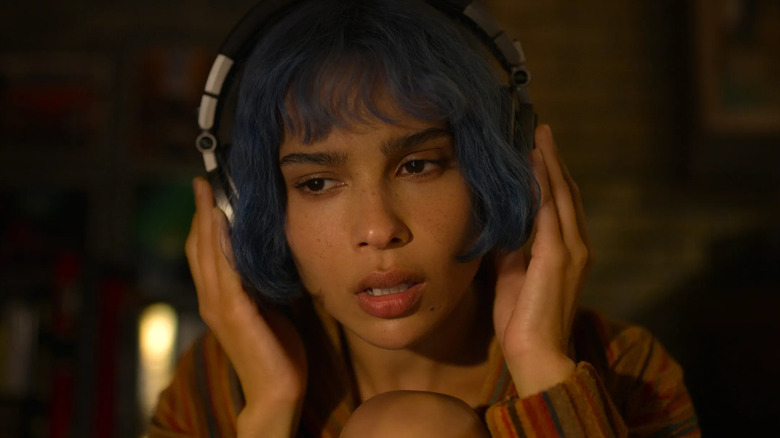 HBO Max
No one was better suited to work under the film industry's strict COVID-19 health and safety protocols than director Steven Soderbergh. Soderbergh is the master of the "cool little movie," famous for directing tight, mid-budget films with name-brand talent using a bare minimum of the expected filmmaking crew and equipment. "Kimi" is his latest short, tight thriller, set primarily in the apartment of an agoraphobic tech worker (Zoë Kravitz) during the height of the pandemic. For much of the film, Kravitz is the only performer on screen, and the action plays out as much in the digital world as in the physical one. (Appropriately, "Kimi" is a product made for online distribution, debuting on HBO Max.)
Kravitz's character, Angela, stumbles upon evidence of an assault that was recorded by someone's smart home speaker, which turns out to be only the tip of the iceberg in a criminal conspiracy. "Kimi" investigates the modern world of constant online surveillance and the corporate world's rampant disregard for both privacy and justice. But, more than merely a modern social polemic, "Kimi" is a incisive character study of a brilliant woman whose relationship with the world has been fractured by a terrible trauma. Angela's distrust of authority and people in general is irrational only by degrees. It's a bad world out there. She's mastered technology that could potentially level the playing field, but how can it, when it's owned and controlled by those who already have the most power?
If you or someone you know needs help with mental health, please contact the Crisis Text Line by texting HOME to 741741, call the National Alliance on Mental Illness helpline at 1-800-950-NAMI (6264), or visit the National Institute of Mental Health website.
Tár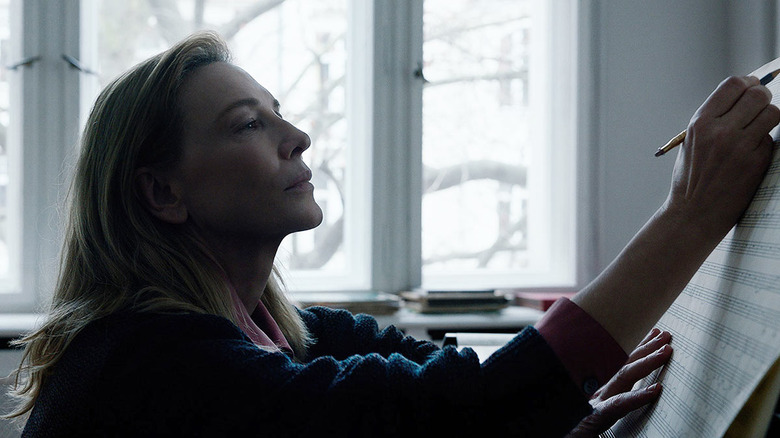 Focus Features
You've probably seen the memes: In "Tár," Cate Blanchett brings to life such a captivating and specific character that audiences simply assumed she was based on a real person. Lydia Tár is one of the most accomplished composers and conductors in the world, a self-absorbed talent who has scratched and clawed her way to the top of her field and left a lot of cuts and bruises in her wake. The film follows her life in the prelude to a career-defining achievement, which coincides with the emergence of a scandal about her personal and professional misdeeds. A tense thriller unfolds as she attempts to keep her life from unspooling in front of her.
Blanchett wows as the title character, throwing herself into the role of a megalomaniacal conductor, simmering with menace in between explosions of glorious bombast. But the actual "master of time" in the film is writer-director Todd Field, directing his first feature since 2006's "Little Children." Field deliberately stretches the story and its runtime almost to its limit, working in opposition to the frenetic, cut-happy pace of a conventional thriller. "Tár" is like watching a demolition in slow motion, from inside the building.
"Tár" arrives in the midst of a cultural reckoning regarding what sorts of personalities we allow to thrive in art and business, and the invisible toll paid by those they bully out of participating. By following the perspective of the accused rather than the victim, "Tár" essentially becomes a "villain episode" in the ongoing drama of the #MeToo movement. It's not out to change the conversation, but it is bound to start one.
Till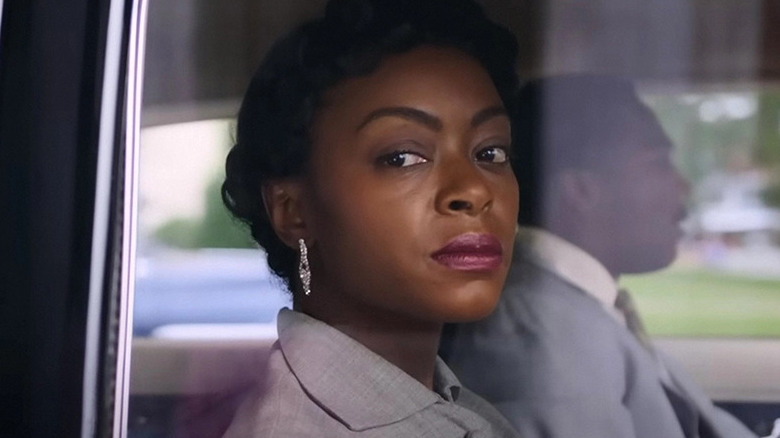 United Artists Releasing
In other hands, "Till" could have been mere social cinema, an exploitation of a famous real-life tragedy or a transparent play to the Academy of Motion Picture Arts and Sciences. The story of the brutal murder of 14-year-old Emmet Till at the hands of white supremacists is familiar to generations of Americans, and has sadly become no less relevant than it was in 1955. There's a familiar formula to Hollywood films about politically important events, and it rarely adds anything of value.
"Till," however, transcends these expectations. Director Chinonye Chukwu frames this gut-wrenching tale as the personal tragedy that it was, almost exclusively through the eyes of Emmitt Till's mother, Mamie Till-Mobley. Through Chukwu and cinematographer Bobby Bukowski's lens, star Danielle Deadwyler becomes a woman trapped in a bad dream and given no choice but to show the world how real her nightmare is. The film does not spare us the grisly image of her murdered son, which the real Mamie Till-Mobley insisted be shown to the world. And yet, "Till" on the whole is carefully, lovingly photographed, with Mamie's experience always in focus. More than a history lesson, "Till" is a testament to the idea that the personal is political and vice-versa.
The Woman King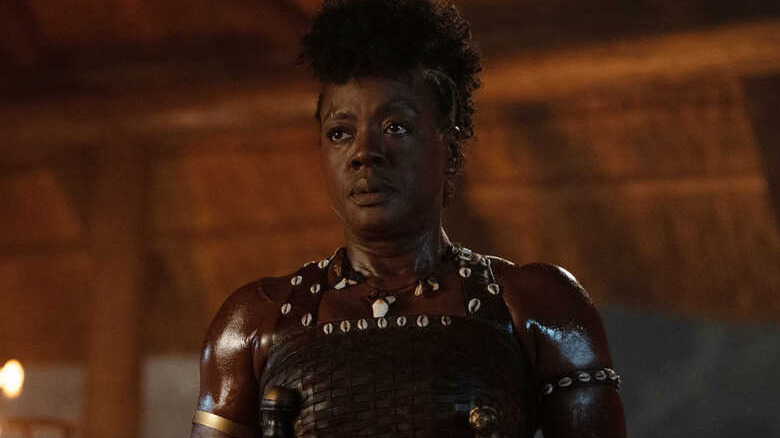 Sony Pictures
Historical war epics are nothing new in Hollywood, in fact it's one of the few genres that tends to appeal equally to general audiences and the Academy. But if you look at the list of blockbuster, Oscar-nominated films about soldiers and generals — your "Bravehearts" and your "Saving Private Ryans" — you probably won't be surprised to find that their casts, directors, and points of view are predominantly white, overwhelmingly American and European, and almost exclusively male.
It's for this reason, among others, that "The Woman King" is such a coup. Director Gina Prince-Bythewood's drama isn't a huge departure from the expected war movie blueprint. The audience is introduced to a period setting, a raw recruit, a rugged general, and a righteous battle against an oppressive foe. What separates "The Woman King" is whose story is being told, and who's telling it, and the film stands as an example as to why those things matter. Set in the 19th-century West African kingdom of Dahomey, it centers around the Agojie, an elite army of female warriors who wages war against both neighboring kingdoms and European slavers. Viola Davis stars as General Nanisca, a brave but weary lifelong soldier who must confront not only her military opponents but the ghosts of her past.
Though it fudges many of the historical specifics in order to flatter its subjects (a common practice in the making of a war movie), "The Woman King" affords its heroines the same proportion of glory, struggle, and tragedy you'd expect from any war film, but from a place and point of view to whom Hollywood has rarely offered it.