Liam Hemsworth Once Claimed A Role On The Muppets As His Favorite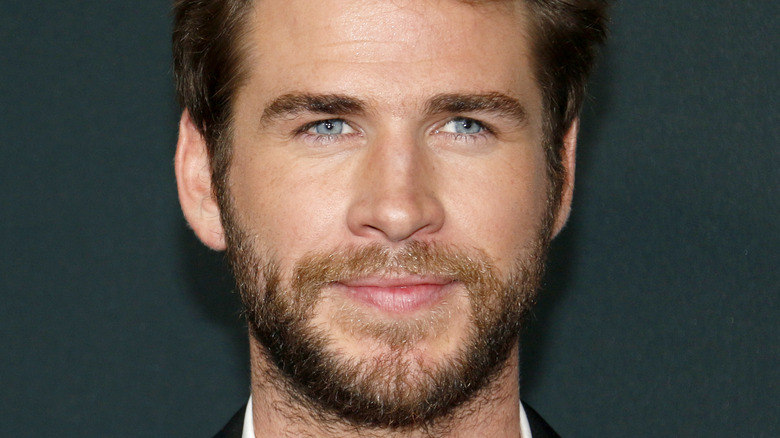 Tinseltown/Shutterstock
After slowing down his screen presence considerably in recent years (via IMDb), actor Liam Hemsworth is set to make a comeback when he takes over the role of Geralt of Rivia from Henry Cavill on Season 4 of Netflix's "The Witcher."
Arguably Hemsworth's most famous role is Gale Hawthorne in "The Hunger Games" film series, a character who is good friends with Katniss Everdeen (Jennifer Lawrence) but has romantic feelings for her as well. The actor credited his early success to his Australian television background in an interview with Indie Activity: "You walk into a casting room in L.A. and no one knows you so they think you have no experience. But almost immediately, they can tell you know what you are doing."
Hemsworth has been in a number of films and television shows, but fans were surprised when he named his appearance in "The Muppets" as his proudest achievement.
Hemsworth wanted to be on The Muppets forever
Liam Hemsworth told Men's Journal in 2015 that despite his popular image, "I'm a complete goofball — I'm not at all a cool guy." So when he explained that his episode of "The Muppets" may be his "favorite of all the jobs I've done," it actually made sense.
In the episode, Gonzo uses Hemsworth's picture on a dating profile, then asks the actor to sit in on his date with potential love interest Debbie. Hemsworth agrees, thanks to Rizzo and Pepe's interference. However, the handsome thespian actually hits it off with Debbie and leaves with her, ultimately ending Gonzo's date.
The actor said he loved shooting the episode, as "it was just so funny to be staring at puppets and seriously talking to them." He elaborated that the puppeteers act in character even when takes get messed up, so interacting with the Muppets just felt natural. "I'm seriously talking to them like they're people. And the whole time I was really trying not to laugh, because it was just so hilarious."