The Masked Singer Fans Are Convinced The Bride Is AEW Wrestler Chris Jericho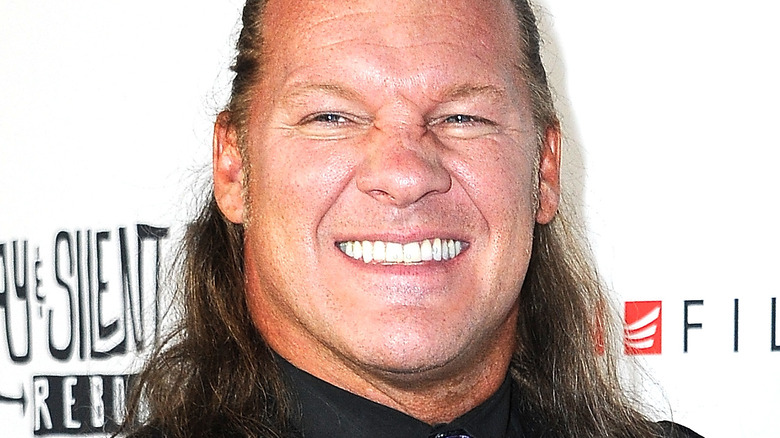 Albert L. Ortega/Getty Images
Television is inundated with song competition shows these days, from "The Voice" to "American Idol." However, none of them are quite like "The Masked Singer," which premiered on Fox in the winter of 2019 and has since become a small-screen favorite. Week after week, host Nick Cannon, panelists Ken Jeong, Jenny McCarthy Wahlberg, Nicole Scherzinger, and Robin Thicke, along with a live audience and countless fans watching at home, witness performers dressed in elaborate Marina Toybina-designed costumes take the stage and sing their hearts out. If they're lucky, they won't be eliminated and have to unmask so soon.
Over the years, numerous well-known public personalities have shocked audiences with their "Masked Singer" performances. Rudy Giuliani, Kermit the Frog, Chris Daughtry, and more have all revealed themselves as contestants, and given the range of individuals in that short list alone, it's no surprise that the show has an air of unpredictability about it. Virtually anyone can pop up on the program, which has made attempting to figure out the true identities of these competitors before they unmask part of the fun. Sometimes fans are left stumped, while on occasion, they're pretty confident in their theories.
For example, "Masked Singer" Season 8 viewers are convinced that series newcomer the Bride is actually none other than current All Elite Wrestling wrestler and "Terrifier 2" actor (thanks to his podcast) Chris Jericho.
Fans think the Bride's voice is a dead ringer for Jericho's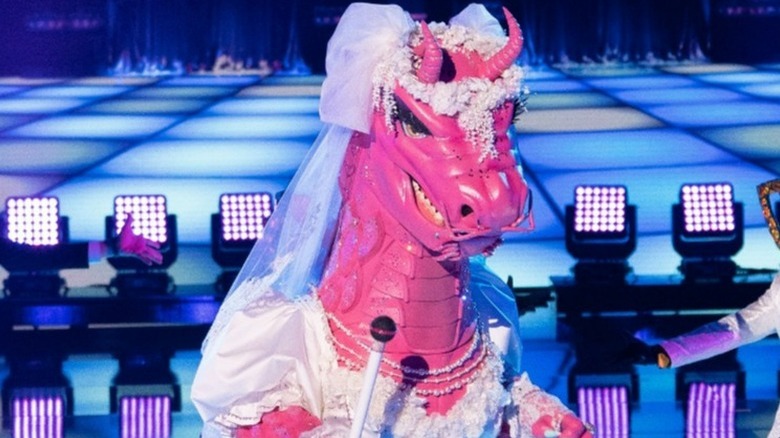 Fox
The Bride made their "Masked Singer" debut on the November 9, 2022 episode, and from the moment they picked up the microphone, fans voiced their belief that Chris Jericho is the one behind the mask. "Just watched this episode and without a doubt it can't be anyone other than Jericho," wrote @ND4SPD36 on Twitter, with @wrestlejunk_ tweeting, "If this isn't Chris Jericho I'll eat my hat," along with a clip of the Bride's performance. @ktillis1 added, DEFINITELY @IAmJericho on @MaskedSingerFOX as the bride. I'd know that voice anywhere anytime. Love love love him!!!!"
We'll have to wait and see if Jericho is indeed the Bride, and if he is, it wouldn't be too surprising. Not only does the character's voice sound very similar to his, but Jericho is no stranger to singing in front of the microphone. For over 20 years, he's stood as the frontman for the metal band Fozzy — a group that took some time to establish itself thanks to his wrestling roots. "Because it was Chris Jericho, the wrestler, people thought it was just a gimmick band at the start, and, to be fair, back then, it kind of was," Jericho told Metal Hammer, explaining that as time went on, they made it their goal to make it as a real band.
As the lead singer of the now-globally-recognized Fozzy and one of the biggest stars in AEW, could Chris Jericho really be the one behind the Bride on "The Masked Singer"? Time will tell as the eighth season of the program continues.