Who's Behind The Masked Singer's Iconic Costumes?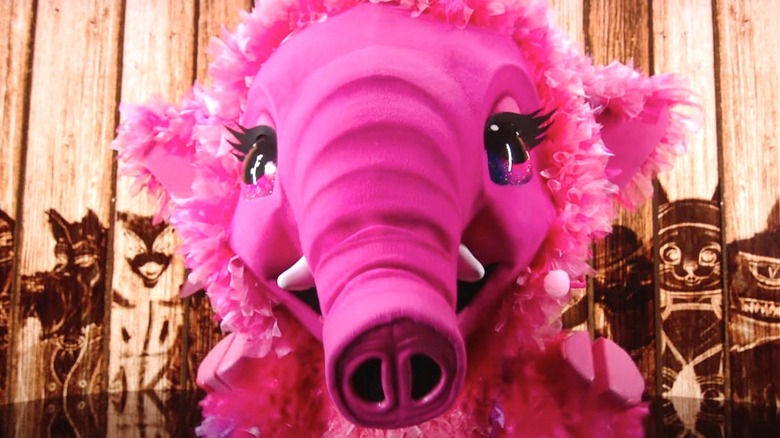 FOX/YouTube
The Fox singing competition series "The Masked Singer" has delighted American audiences over the past three years. Arguably, the main draw of the show is watching celebrities show off their singing abilities in front of a panel of judges, which include Jenny McCarthy Wahlberg, Ken Jeong, Robin Thicke, and Nicole Scherzinger. Viewers also enjoy figuring out the identity of each performer, who has been hidden through the means of an incredible costume. For instance, the "Masked Singer" season 6 winner, Jewel, performed under the pseudonym "Queen of Hearts," as she wore an avant-garde heart-shaped ensemble adorned with sparkling blue lips, a matching eye, and a gold crown.
Fans of "The Masked Singer" can thank Russian-born costume designer Marina Toybina for the show's gorgeous garments. During an October 2020 interview with the New York Post, the Fashion Institute of Design & Merchandising alum spoke about her process of creating the character's costumes. Toybina shared she takes aspects "from film, theater or the little things [she is] inspired by" when designing the ensembles.
"Every time I think of a new character, it's important to come up with a story for that character," shared the Emmy-award-winning designer. She also noted that every handcrafted costume is unique in "the way it's been sewn and built" and asserted that her team has "used so many beautiful techniques."
Marina Toybina revealed she collaborates with contestants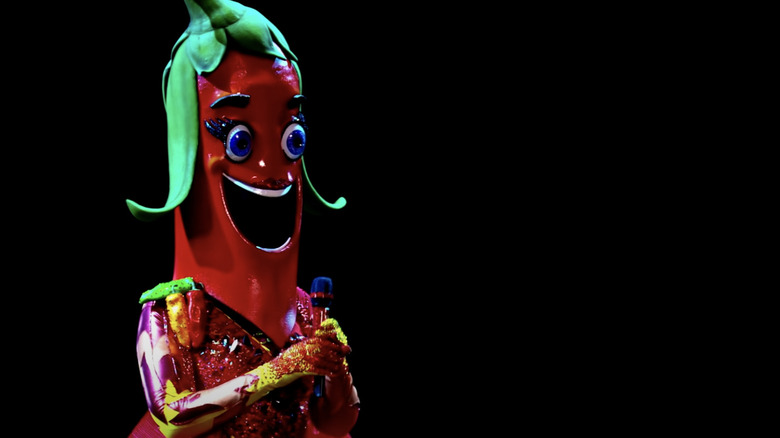 FOX/YouTube
During an August 2021 interview with FIDM Museum & Galleries, Toybina also shared that she works with each performer when making ensembles for "The Masked Singer" characters. She noted once she finds out who will be competing in the season, she will start researching the celebrity. The designer will then determine whether or not she wants the costume to be representative of the performer. From there, she will "pitch about three to four designs" to the contestant and will have them answer a questionnaire to ensure that they do not have "any health issues" or claustrophobia. Toybina revealed that some contestants request changes made to the design of their costumes.
"I've also had moments where they've looked at the artwork and are like, 'Hey this is great, however, this is what I was thinking, this is the kind of animal or character I wanted to be' and then I've had those moments where I've gone back to the drawing board and pitched something different," said the costume designer. 
In a January 2022 Instagram post, Toybina revealed that she is not working on the seventh season of "The Masked Singer," which will begin airing on March 7. In the caption of the post, she shared that while she will not be designing the costumes, she is "wishing [her] entire team and crew an amazing season 7."