Chris Jericho's Podcast Helped Land Himself A Role In Terrifier 2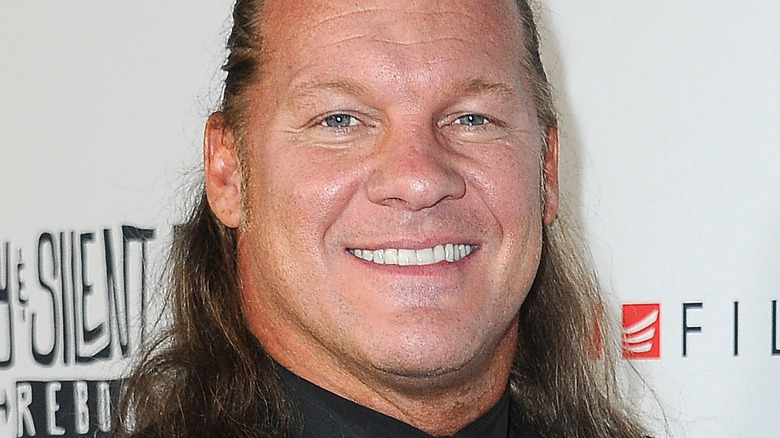 Albert L. Ortega/Getty Images
2016's "Terrifier" from director Damien Leone look the horror scene by storm when it premiered at the Telluride Horror Show Film Festival. Most notably, audiences couldn't forget the horrifying face and actions of the film's main antagonist, Art the Clown (David Howard Thornton), who made his debut in Leone's 2008 short film "The 9th Circle." The rising horror icon would go on to get another run at the cinema via 2022's "Terrifier 2," where he gets back up to his gory antics and victimizes a whole new group of hapless characters.
As Art goes on one of his now-signature rampages, he crosses paths with franchise newcomer Sienna Shaw (Lauren LaVera), who ultimately defeats him with a decapitating swing of her father's sword. Of course, the likes of Barbara Shaw (Sarah Voigt), Jeff (Charlie McElveen), and more end up succumbing to Art's wrath before this happens. "Terrifier 2" also features the return of Samantha Scaffidi's Vicky Hayes, who narrowly survived the events of the first "Terrifier" film and is revealed to have since wound up in a psychiatric hospital.
Also at the aforementioned hospital is a man named Burke, as portrayed by WWE icon and current All Elite Wrestling star Chris Jericho. As it turns out, Jericho's podcast, "Talk is Jericho," paved the way for him to appear in the sequel.
Jericho's connection to David Howard Thornton led to his Terrifier 2 cameo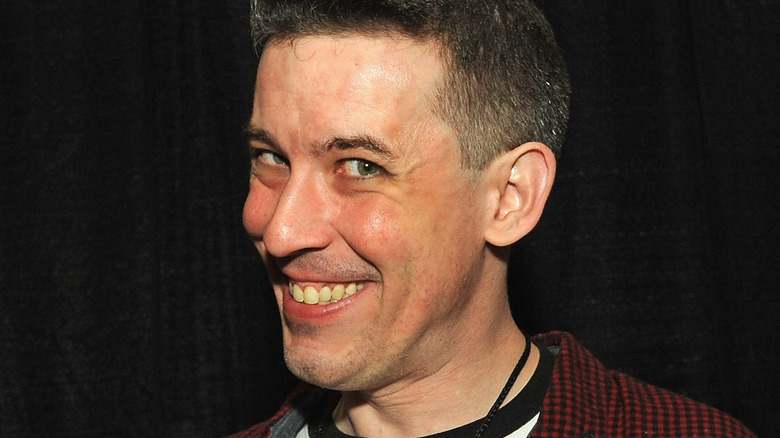 Bobby Bank/Getty Images
In an interview with Coming Soon, "Terrifier 2" director Damien Leone revealed how Chris Jericho's cameo in the film came to fruition. As he explains, it all started when Jericho met Art the Clown actor David Howard Thornton at a convention, which led to Thornton appearing on the "Talk is Jericho" podcast. "I got introduced to him, and he said, 'I would love to be in "Terrifier 2" if you ever do one. If you have a part, I'd love to play it,' and I actually wrote a part for him specifically," Leone said, adding that Jericho was incredibly easy to work with and that they quickly bonded over their shared love of horror.
Coinciding with the release of "Terrifier 2," Chris Jericho spoke with Screen Rant about getting to know David Howard Thornton and Damien Leone, as well as his experience working on the blood-soaked sequel. While he was more than happy to feature in it, filming his cameo did come with some challenges. In his scene, he had to eat jelly eyeballs, which wasn't a challenge until he got a few deep. "I remember [Damien] was like, 'Can you just eat one more?' And I was like, 'Dude, I'll eat one more, and then that's it! Because I'm gonna f****** puke if I have to do another one of these," he recalled.
Chris Jericho didn't feature heavily in "Terrifier 2," but it's hard to deny that he went through the wringer to make his cameo happen. The film will reach the Screambox streaming service on October 31, 2022, just in time for some Halloween frights.