Every Episode Of Hacks Ranked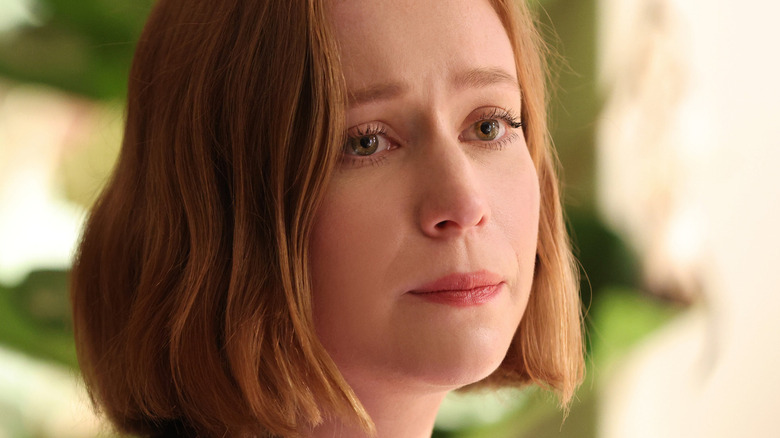 Karen Ballard/HBO Max
First seasons of comedy shows are notoriously tough to pull off. Introducing core themes, essential characters, and key storylines is hard enough, but the real trick is setting the show's tone. This is why it often takes even the best-ever comedy shows a few episodes to find their groove, or even a few seasons. But HBO Max's "Hacks" dodges this issue with ease: It's completely brilliant from Episode 1.
This hysterical comedy sees veteran standup comedian Deborah Vance (Jean Smart) enlist young comedy writer Ava Daniels (Hannah Einbinder) to help punch up her comedy routine. Deborah and Ava are both ambitious creatives, but they're from vastly different generations. This means they constantly butt heads, but also grow dependent on each other's support, wit, and friendship. Created by Lucia Aniello, Paul W. Downs, and Jen Statsky, "Hacks" debuted in 2021 to raves from critics and a plethora of awards. Each of its 18 episodes strikes a distinct balance of comedy and pathos — and we're here to rank every single one of them from worst to best. 
18. D'Jewelry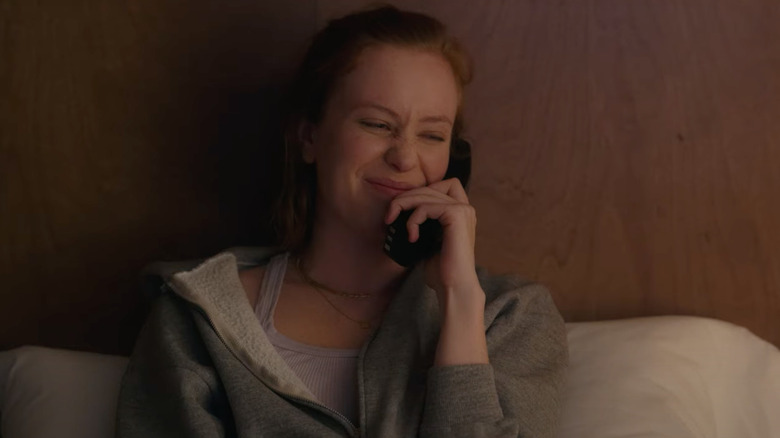 HBO Max/YouTube
"D'Jewelry" casts a spotlight on DJ (Kaitlin Olson) and her complicated relationship with Deborah. DJ pitches her jewelry to her mother and asks her to introduce the line to QVC. Deborah agrees to do so in a decidedly noncommittal manner, then never makes good on her word, infuriating DJ. While Deborah and Marcus (Carl Clemons-Hopkins) go to Marty's (Christopher McDonald) daughter's bat mitzvah, Ava accompanies DJ to a jewelry trade show where she hopes to sell her line. This gives DJ and Ava an excuse to commiserate over Deborah and vent about her failures as a mother and boss, respectively.
There are some genuinely affecting moments of character building here, particularly when it's revealed that DJ hires photographers to take photos of Deborah without makeup, which she sells to tabloids. But "D'Jewelry" ultimately suffers for keeping Ava and Deborah separated for the vast majority of the episode.
17. Tunnel of Love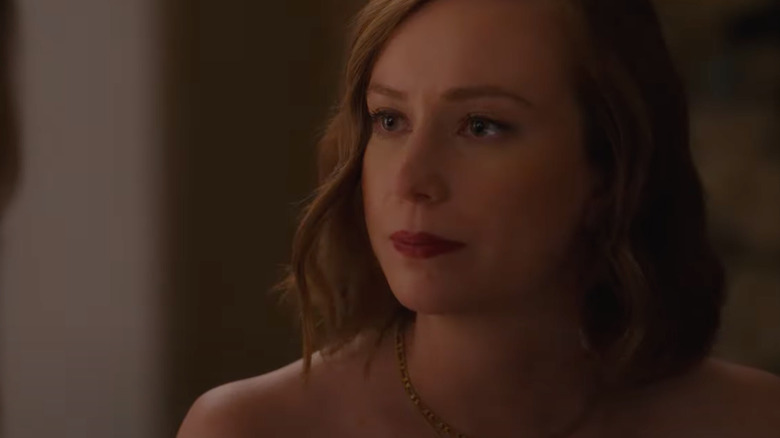 HBO Max/YouTube
"Tunnel of Love" begins on a peculiar note, as Ava dreams of intimately kissing Deborah. Is she falling in love? "Tunnel of Love" interrogates this question in the first ensemble-based episode of "Hacks," which sees everyone gather at Deborah's house for DJ's birthday.
This episode highlights lesser-seen supporting characters like house manager Josefina (Rose Abdoo) and personal assistant Damien (Mark Indelicato), who bicker over control of the party. The best moment of "Tunnel of Love" arrives when DJ performs the "Jurassic Park" theme song on the piano before announcing, to Deborah's shock, that she and her MMA fighter boyfriend Aidan (Paul Felder) are engaged. During dinner, Deborah says her gift to them will be having her lawyer draw up a prenuptial agreement. Everything promptly falls apart. Deborah and DJ get into a fight in front of everyone, leaving a humiliated DJ to storm off .
"Tunnel of Love" is "Hacks" at its broadest, which may prove divisive for viewers who prefer it more bittersweet and wry. Apart from showing us Deborah's lingering feelings for Marty, this episode feels somewhat stuck in neutral, hitting the same thematic beats as other installments.
16. 1.69 Million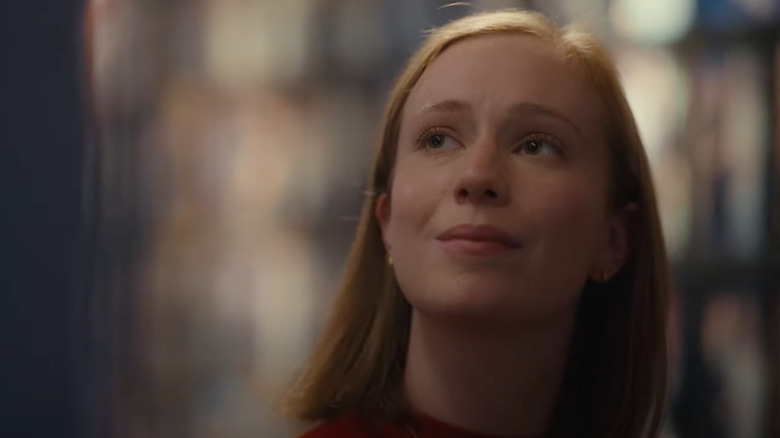 HBO Max/YouTube
After "Tunnel of Love" shows us subtle evidence of Deborah's residual feelings for Marty, "1.69 Million" proves the feelings are mutual, as Deborah and Marty wake up together. But the afterglow doesn't last, as Marty informs Deborah that he's going to buy her out of her contract and replace her with a younger performer. Deborah is livid, but takes the setback as a challenge. She collaborates with Ava to assemble new and more personal material to perform at her final show.
The duo takes the new act to a comedy club in Sacramento where Deborah likes to test her new work. When Deborah runs into an old friend, comedian Francine (Anna Maria Horsford), they reminisce about coming up together in comedy. They share stories of sexual harassment in a frank, matter-of-fact tone that unsettles Ava, who criticizes Deborah for never speaking out. Later, Deborah is presented with a chance to deliver some karmic retribution when she confronts the club's slimy owner, Drew (Adam Ray), after seeing him make sexually inappropriate comments to a younger female comic. While Drew definitely deserves his fate, "1.69 Million" is a bit of an unfocused episode, with a slightly too serious tone.
15. A Gig's A Gig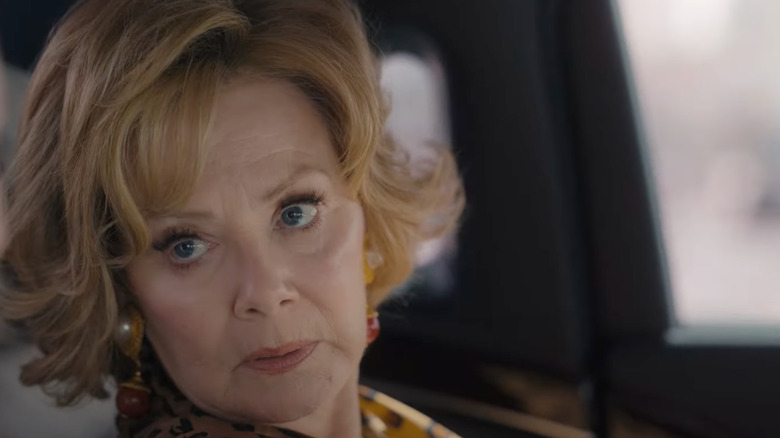 HBO Max/YouTube
After an invigorating pilot and character-driven Episode 2, "Hacks" retreats into more familiar sitcom territory with "A Gig's a Gig." We gain insight into why Jimmy is unable to fire his hilariously incompetent assistant Kayla (Meg Stalter) — her father is Jimmy's boss, Michael (Brent Sexton), a founding partner of their management company. "A Gig's a Gig" also introduces city water inspector Wilson (Johnny Sibilly), whom Deborah dubs a "water cop." Undaunted, he kindles a spark of chemistry with Marcus.
"A Gig's a Gig" is strongest when it focuses on Ava and Deborah. Things come to a head between the two when Ava chastises Deborah for opening a strip mall pizza shop. Hurt, Deborah retaliates by humiliating Ava on a crowded Las Vegas tour bus. Ava also begins the daunting project of archiving Deborah's taped performances, which is a clever way to give us a glimpse into the early years of her storied career and further Ava's appreciation for Deborah's pioneering comedy.
14. The Click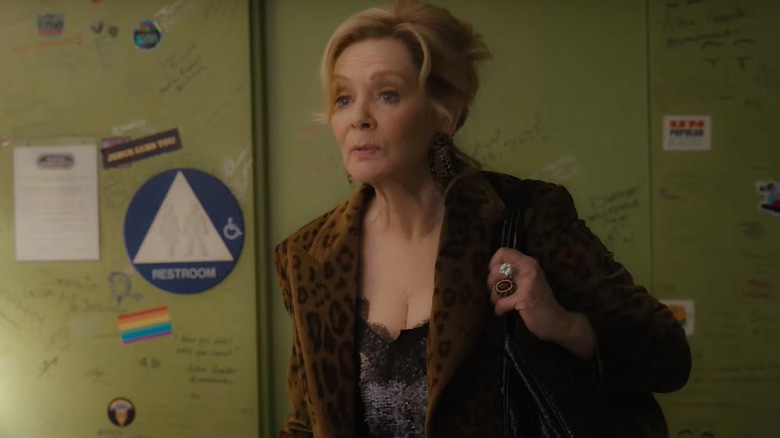 HBO Max/YouTube
After the emotional blows of "Retired," "Hacks" doubles down on making Deborah eat her own words. She bombs yet another set primarily composed of new material, and is at her wit's end. Creatively blocked and unsure how to present herself in this new phase of her career, she decides to lick her wounds by flying in her trusted blackjack dealer Kiki (Poppy Liu). They meet up in Memphis to go out on the town and blow off some steam.
Unfortunately, the Memphis show goes the way of its predecessors. In the episode's funniest scene, an upset Deborah spots one of her stalkers and confronts him, only to receive harsh criticism. Ava's mother Nina (Jane Adams) shows up too, resulting in quite the unusual crowd for a girls' night out. Deborah eventually separates from the group and surprises herself by indulging in a one-night stand with handsome Jason (Devon Sawa). "The Click" is not without its laughs, but it can feel a little scattered when it veers toward drama — especially during Ava and Nina's final confrontation.
13. Interview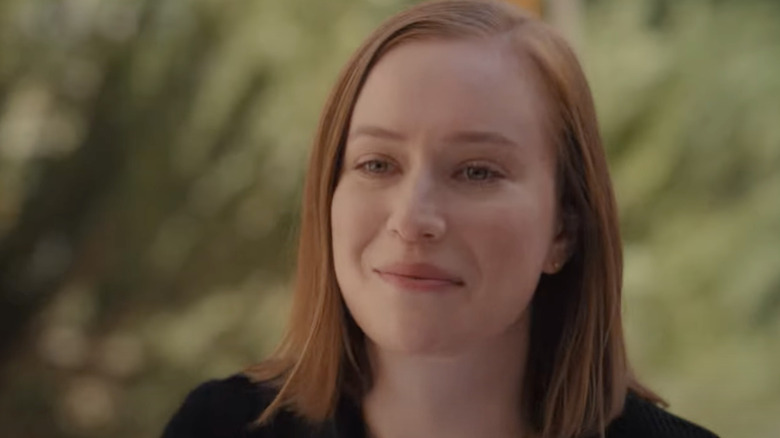 HBO Max/YouTube
"Interview" finds Deborah and Ava on good terms as they prepare for Deborah's final show at the Palmetto. But Ava has to leave rehearsal early when she receives a notification that her flight to Los Angeles is departing in two hours, a fact she withholds from Deborah. She spins a lie about having to leave for a doctor's appointment. When Ava lands in Los Angeles, she runs into her ex-girlfriend Ruby (Lorenza Izzo) at their old favorite restaurant. Ruby invites Ava back to her place, but Ava, despite herself, rejects the offer in favor of prepping for her big job interview. It's a subtly effective demonstration of character growth for Ava, who usually pursues hedonistic impulses without a second thought. 
Ava's interview with two British showrunners is a huge success ... until Ava realizes their show is about a nightmare boss, and they only want to pump her for stories about Deborah. Ava dramatically ends the meeting, declaring she prefers her dignity to their offer. She leaves Los Angeles under the impression that her lie has gone undetected, but unbeknownst to her, Jimmy accidentally rats her out to Deborah. "Interview" is a successful penultimate episode that sets the stage for an explosive season finale.
12. There Will Be Blood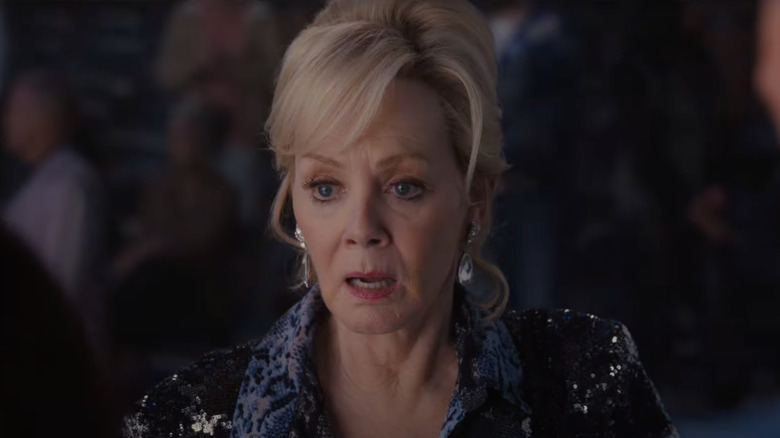 HBO Max/YouTube
Season 2 of "Hacks" picks up where Season 1's cliffhanger leaves off, with a panicked Ava aboard Deborah's private jet. She's just learned that Jimmy is aware of the Deborah-bashing email Ava sent the British showrunners in a fit of rage. Thus, Ava spends all of "There Will Be Blood" in a state of utter fear, bracing for Deborah's inevitable wrath. Deborah, on the other hand, is in a state of bliss. Although her new material didn't go over well at her final performance, she's artistically invigorated and ready to take her show on the road.
Elsewhere, "There Will Be Blood" kicks off Jimmy's season-long effort to replace Kayla with a new assistant when he submits a complaint to human resources representative Barbara (Martha Kelly) about Kayla wearing a revealing pair of pajamas in their shared hotel room. But of course, Kayla's father tanks the case. Jimmy and Kayla's delightfully odd rapport makes for a richly funny B-story, but for the most part, "There Will Be Blood" is focused on getting Deborah and Ava on the road with carefully calibrated suspense.
11. Primm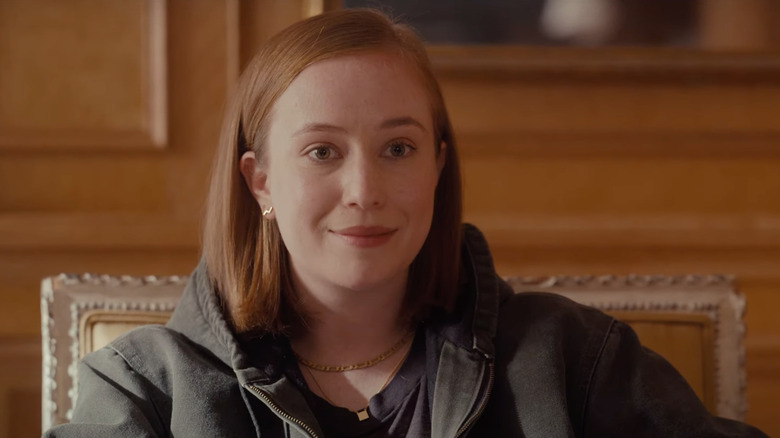 HBO Max/YouTube
"Primm" finds Ava struggling to adapt to life on the Las Vegas strip while proving her worth to Deborah as a comedy writer. Deborah is dissatisfied with all the jokes she writes and refuses to use them. When Ava confronts Deborah about this, she admits she's struggling to write for her, considering how little she knows about Deborah's life. Deborah remedies this by taking Ava on a road trip. But shortly into their outing, it becomes clear that Deborah has an ulterior motive.
Deborah goads Ava into purchasing an expensive pepper shaker on her behalf from T.R. Gurley (Jefferson Mays), an antiques dealer with a vendetta against her. When Ava accidentally mentions Deborah's name, T.R. refuses to sell the fancy trinket. The day continues to sour when Deborah gets a flat tire in the middle of nowhere. She selfishly leaves Ava to wait for a mechanic and, hilariously, has a friend pick her up in a helicopter. "Primm" is a bonding episode that's at its best when Deborah tests Ava's limits. Impressively, Ava steps up to the plate, as she manages to purchase the pepper shaker after threatening to smash a priceless vase.
10. Trust the Process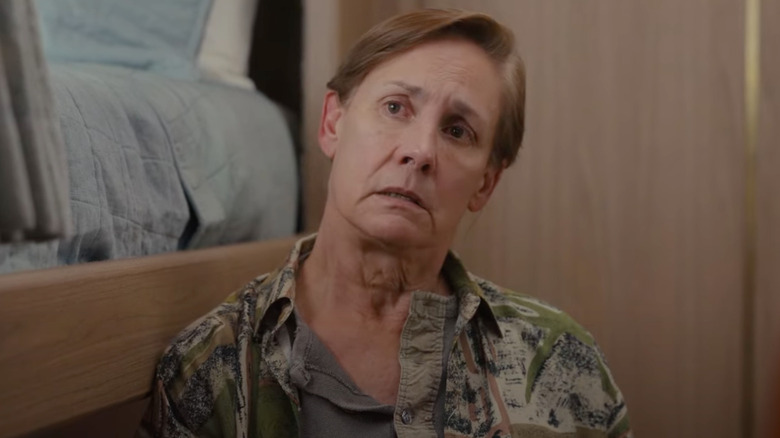 HBO Max/YouTube
With Ava's email out in the open, Deborah has free rein to torture her for her betrayal. She wastes no time getting down to business. Ava and Deborah get picked up in Deborah's fancy tour bus (complete with a regenerative LED light therapy bed) by oddball tour manager Weed (Laurie Metcalf) and Damien. On the bus, Ava announces she's effectively going sober and removing all screen time, in an effort to remain focused on getting Deborah's new material in shape. Deborah conceals her concerns about this from Ava by using psychological warfare against her, cruelly musing about acquiring her Los Angeles condo.
Weed completely steals the show with her unorthodox behavior and conspiracy theories about the mattress-industrial complex. But she unwillingly initiates Deborah and Ava's reconciliation when she accidentally throws a tennis ball canister containing Ava's father's ashes into a dumpster. Deborah insists they skip their scheduled show that night to drive back to the dumpster, which she helps Ava comb through. "Trust the Process" is a transitional episode that energetically moves "Hacks" onto the road.
9. Quid Pro Quo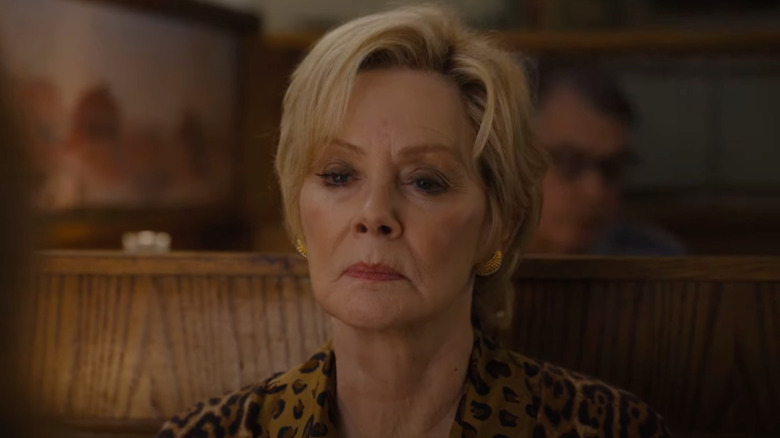 HBO Max/YouTube
Though Ava miraculously dodges comeuppance for her incendiary email in "There Will Be Blood," "Quid Pro Quo" brings her inevitable reckoning. The episode begins with a series of plucky, upbeat scenes of Ava and Deborah driving out to Arizona, singing along to Linda Ronstadt. They make pit stops at gift shops and Deborah's trusted Sedona psychic Diana (Polly Draper). It feels like nothing short of a 1990s buddy comedy ... if not for the undercurrent of dread.
The stress mounts, and Ava seems increasingly eager to confess her sins to Deborah. But Jimmy encourages to her play mum while he tries to dismantle the issue with the British showrunners' agent, Janet (Ming-Na Wen). Jimmy's efforts backfire when Janet realizes he made an offer on her house, then pulled out when an inspector alerted him to a mold issue, resulting in her having to lower her asking price. Janet pledges to make Jimmy's life hell and leaks the email to TMZ.
Ava's guilt proves too much to bear, and she comes clean to Deborah directly in a crystal shop. Incensed, Deborah chucks crystals at her. But the real torture arrives when Deborah makes Ava read the email aloud in a roadside diner. Revealing the content of the email in such a quiet moment is tremendously effective. Then, just when Ava thinks she's back in cahoots with Deborah, Jimmy tells her that Deborah is suing her for breaching her contract.
8. On the Market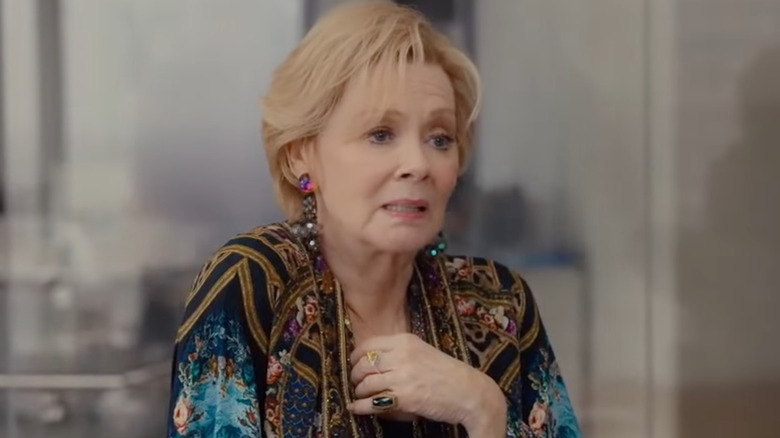 HBO Max/YouTube
The penultimate episode of Season 2 finds Deborah, Ava, Marcus, and Damien in Los Angeles to pitch her special around town. Deborah secures a director, her old friend and colleague Elaine Carter (Susie Essman), and charms studio executives and development folks around the city. But she's not able to accrue the kind of prestige deals she was anticipating. Her best and only option is to record a half-hour set that would be part of a "women in comedy" anthology — Deborah's worst nightmare.
The biggest setback arrives when Jimmy pitches Deborah's special to his boss Michael (W. Earl Brown) during a company-wide meeting. Michael not only kills the pitch, he tells Jimmy he's going to move Deborah off his plate and onto a senile manager's roster instead, so that Jimmy can focus on younger clients. Jimmy finally stands up for himself and quits on the spot, joined — against his will — by Kayla, who also quits. "On The Market" is a brisk, industry insider-focused episode that sets "Hacks" up to deliver Season 2's finale.
7. New Eyes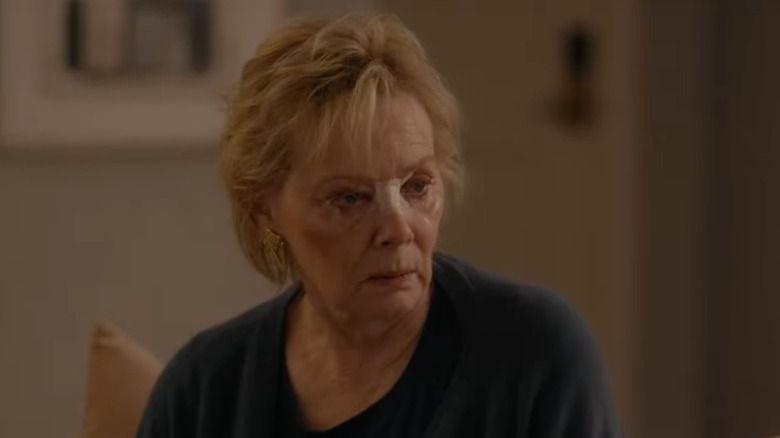 HBO Max/YouTube
Ava has serious damage control to do in "New Eyes" after leaving Deborah an eviscerating voicemail in "Falling." She spots the perfect chance to intercept Deborah's phone and delete the message when she accompanies Deborah to a medi-spa, where she undergoes a plastic surgery procedure on her eyes. But Ava's efforts are thwarted when she learns that Deborah's phone unlocks via face ID. All is not lost, however: On Kiki's suggestion, Ava goes to Madame Tussauds, where she successfully unlocks the phone using Deborah's wax replica.
As Deborah recovers, she and Ava get high and grow closer. Most meaningfully, Deborah dispels the myth that she burned down her ex-husband's house after he cheated on her. When Ava asks why she lets this lie continue, Deborah says no one believed her when she tried to get the truth out there. It's always been easier to lean into the lie and turn it into comedy. This is a heartbreaking reveal that endears Deborah to Ava, who sees her with — you guessed it — new eyes.
"New Eyes" would rank higher if Deborah and Ava's storyline was not been interrupted by lackluster scenes between Wilson and Marcus. However refreshing it is to see Marcus loosen up, you cannot help but think how much of a knockout the episode would be if it was focused entirely on Deborah and Ava.
6. There Is No Line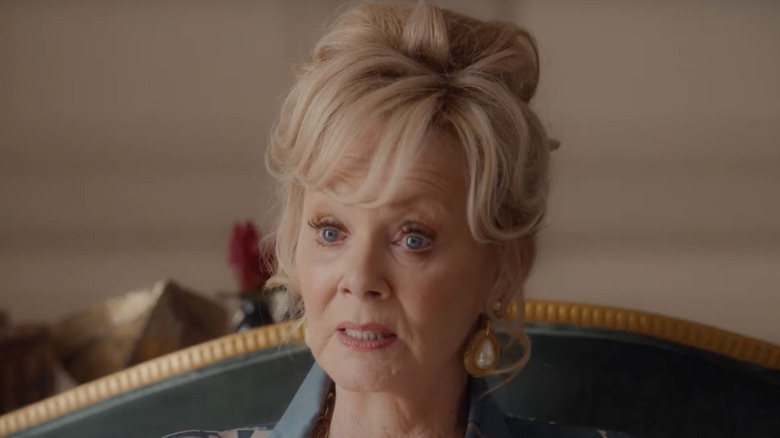 HBO Max/YouTube
"There Is No Line" opens with a zippy introduction to Deborah's glamorous life. She performs to a packed audience, travels in her private jet, and sells her products on a home shopping network. Deborah is constantly surrounded by assistants, co-workers, and adoring fans. But when we find her all alone in her Las Vegas mansion, save for her two corgis (with whom she eats dinner), we see a trace of loneliness.
At the same time, Ava's life in Los Angeles is unraveling after an inappropriate Tweet leaves her an unemployable social pariah. Ava's manager Jimmy (Paul W. Downs), who also represents Deborah, spots a business opportunity, and sends Ava to Vegas to see about becoming her comedy writer. The meeting is a disaster, but Deborah is amused by Ava and ultimately hires her. Ava is forced to accept the gig, as she literally can't afford to say no. "There is No Line" deftly establishes how odd couple Deborah and Ava need each other, and sets the comedic tone of "Hacks."
5. The Captain's Wife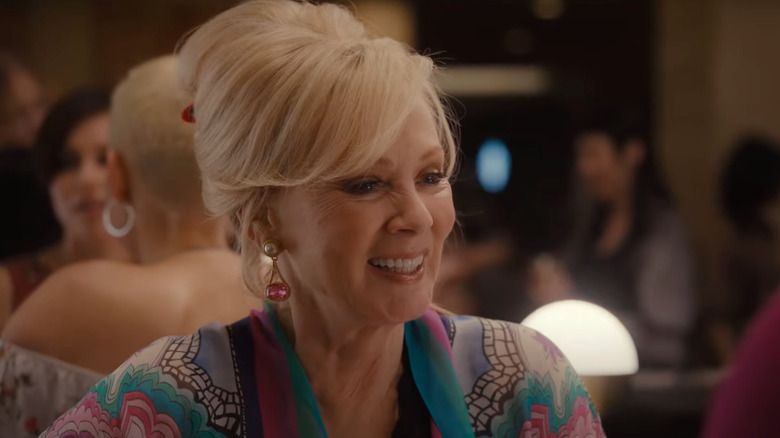 HBO Max/YouTube
While Deborah and Ava still have a long ways to go in terms of making amends, "Quid Pro Quo" sees them make some inroads. They continue on in a positive direction in "The Captain's Wife." After their new material keeps bombing on the road, Deborah agrees to bring her act to the high seas by performing on a gay cruise. But when Deborah and Ava arrive at the dock, Deborah is horrified to learn that the cruise caters to lesbian women, not gay men. Ava is also reticent to go on the ship, as she cannot swim.
Deborah has a contentious history with lesbians, whom she believes simply do not "get" her brand of humor. She leans on bisexual Ava, who has a blast on the cruise, abandoning her sobriety pledge and finding herself pursued by a popular couple aboard the ship. When Deborah performs, she not only bombs, she chastises the crowd so viciously, she's asked to leave the ship. Deborah and Ava are forced to spend the night at a hotel, where Deborah shows Ava how to float in the pool.
"The Captain's Wife" is easily one of the funniest half-hours of "Hacks." Its amusing reversal of power gives the episode a distinct freshness.
4. I Think She Will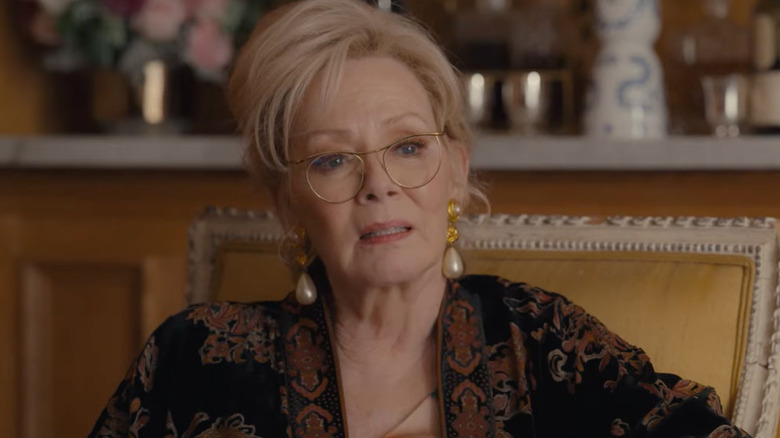 HBO Max/YouTube
Moments before Deborah takes the stage at the Palmetto, Ava learns her father has suffered another stroke. She explains she needs to fly back to Boston to be with her family, which Deborah interprets as another lie and responds to with a cold shoulder. As Ava's departs, she runs into Jimmy, who informs her that Deborah is performing her old act, not the one they've been developing for weeks. Furious, Ava returns to Deborah's dressing room and confronts her in a blowout fight that leads Ava to once again call Deborah a hack. This time, Deborah slaps Ava, prompting her to quit on the spot. Ava retaliates by getting the British showrunners' email addresses and telling them she's interested in sharing incriminating stories about Deborah for their show.
Inspired by a thoughtful gift Ava left her, Deborah decides to perform the new material. Across the country, Ava learns her father has passed away. At his funeral, Deborah surprises Ava by showing up and delivering a cathartic eulogy. Ava apologizes to Deborah, and Deborah expresses her interest in taking the new material out on the road. Everything seems copacetic ... until Ava receives a call from a panicked Jimmy, saying he knows about her reaching out to the British showrunners. "I Think She Will" is one of the most brilliantly plotted episodes of "Hacks," pitting Ava and Deborah against each other in a deeply resonant and emotional clash.
3. Retired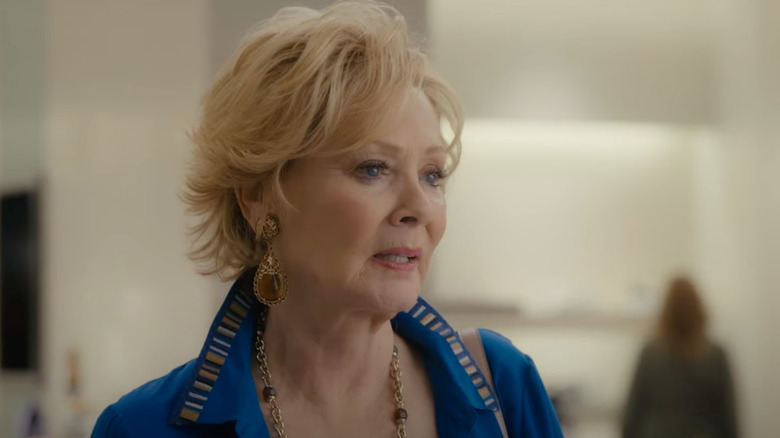 HBO Max/YouTube
The exceptional "Retired" sees the crew get back to business as they head to a state fair where Deborah is set to perform. Deborah insists they make a pit stop at a Lord & Taylor to buy their entire remaining stock of her perfume, which is about to be discontinued. As Deborah and Ava browse the clearance rack, they bump into Deborah's old friend Susan (Harriet Sansom Harris), who works at the store as a sales associate. Deborah and Susan came up together in comedy, but fate has been less kind towards the latter woman. Afflicted with guilt, Deborah invites Susan and her grandchildren to join them at the state fair, all expenses covered. Deborah then reveals to Ava that she purposely sabotaged Susan when they competed in the same comedy showcase, many years prior.
At the fair, Deborah finally tells Susan what she did and how horribly she feels about it. But Susan isn't all that hurt. She tells Deborah that seeing how DJ's relationship with Deborah suffered when she brought her out on the road helped her realize she wanted a family instead of a career in comedy. This is an excellent twist delivered with soulful poise, thanks to Sansom Harris' fantastic performance.
2. Falling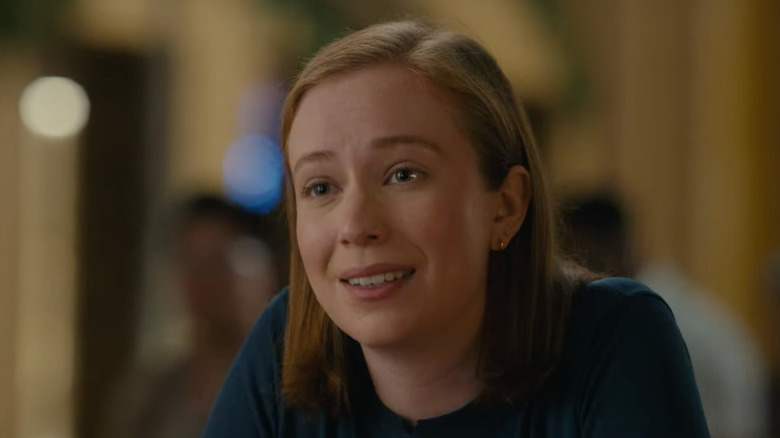 HBO Max/YouTube
After a couple of enjoyable, if unremarkable, episodes, "Hacks" ups the ante with the best installment of Season 1. Deborah blackmailing Marty is amusing, but "Falling" is Ava's showcase, beginning with an embarrassing meet-cute that only a show like "Hacks" could pull off. As Ava struggles to procure free toothpaste from the rule-following concierge, sympathetic onlooker George (Jeff Ward) takes mercy on her. He requests the toothpaste for himself, then gives it to her. 
When Ava runs into George later on, they embark on a drug-addled night out that grows increasingly nihilistic. His slightly manic, take-charge attitude makes Ava stand up for herself, inspiring her to confront a cliquey group of colleagues and to leave Deborah a brutally honest voicemail. The night turns intimate, and tender scenes of pillow talk contextualize Ava's neuroses. But "Falling" ends on a tragic note: The morning after, Ava returns from getting coffee to find that George has died by suicide. It's a jarring reveal that boldly demonstrates "Hacks" is unafraid to wade into darker waters when necessary.
If you or anyone you know is having suicidal thoughts, please call the National Suicide Prevention Lifeline​ by dialing 988 or by calling 1-800-273-TALK (8255)​.
1. The One, The Only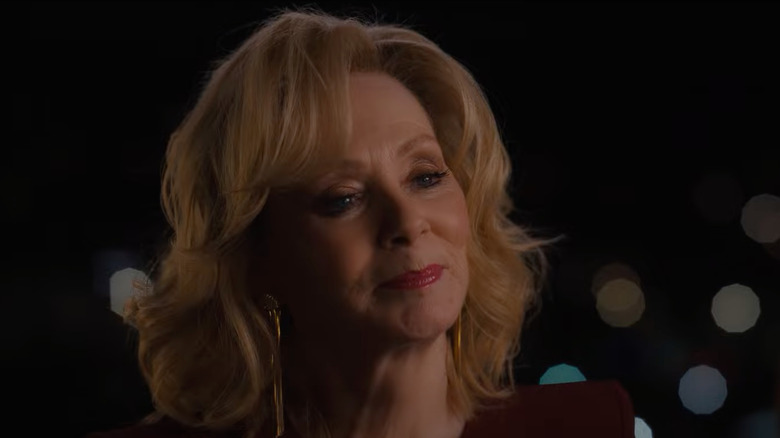 HBO Max/YouTube
"The One, The Only" is, by far, the best episode of "Hacks." When Ava outbids Marty at an art auction, she uses her prize as leverage to get him to let her film her special at the Palmetto. Meanwhile, Ava puts down roots by selling her condo in Los Angeles and seeking an apartment in Vegas. But her plans are thrown into disarray when her friend Taylor (Ally Maki) calls, offering a punch-up gig. Ava presents the situation to Deborah, who insists Ava take the job, even if it conflicts with the taping. Said taping is a huge hit, and Deborah gets to sell it on QVC, where it almost instantly sells out.
Over the course of the series, Ava and Deborah weather plenty of challenges that test their loyalty to one another, as well as their artistic integrity. In a heartbreaking scene at a party celebrating the special, Deborah arrives at a tough juncture: It's time to let Ava spread her wings. "The One, The Only" is "Hacks" at its greatest, a perfect balance of bittersweet humor and wisdom. Season 3 cannot come soon enough.