Best Sketch Comedy Shows Ever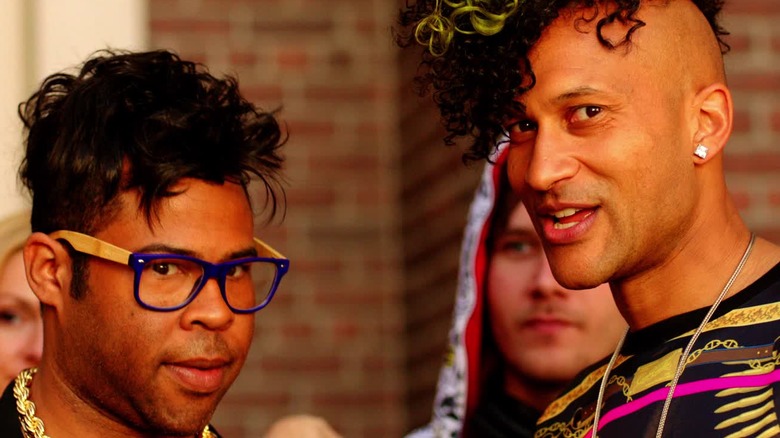 Sketch comedy simply has it all: There's variety for people who want a quick laugh without having to get invested in several seasons worth of sitcom backstory; endlessly shareable and quotable material that can form the basis of entire friendships, and a bizarre ability to launch the careers of beloved comedians. 
It's virtually impossible to come up with a big name in comedy who didn't cut their teeth in a variety or sketch program. That's because being able to get laughs is hard enough without having to do it in a variety of ways while playing a variety of characters in a variety of settings, usually with very limited writing times, tiny budgets, and small audiences. But while the work is hard, it undeniably produces some of the strongest comedy. 
From "Carol Burnett" to "Key and Peele," "The Whitest Kids U' Know" to "Monty Python," we've compiled a list of the sharpest, most absurd, and most outrageously funny sketch programs that ever graced the small screen.
"The Carol Burnett Show" was groundbreaking, female-led comedy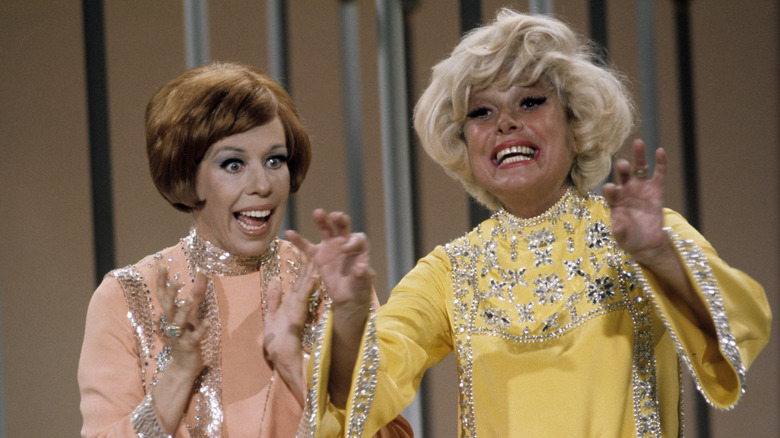 In one episode, two spouses owned up to their infidelities because they thought their plane is going down. In another, legendary crooner Bing Crosby (of "White Christmas" fame) played a stumbling alcoholic before belting out a number of hits. In another, host Carol Burnett herself, as an insane woman, fed pigeons in the park. 
It's no surprise that over the course of its impressive 11 year run (1967-1978), the "Carol Burnett Show" got up to some wacky, hysterical hijinks. It was "SNL" meets "The Tonight Show" — where celebrity guests would appear for musical numbers and play goofy characters, but where the real star of the show was always Carol herself: A groundbreaking, hilarious female host whose career has, so far, spanned seven decades of television, comedy, acting, and music. 
In retrospect, the only thing about this show that doesn't inspire sheer joy is that it didn't lead to women hosting more shows.
"Portlandia" was as lovably weird as the people behind it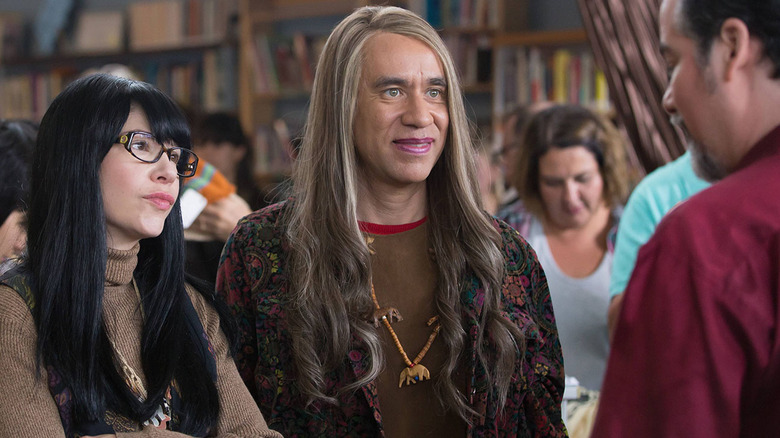 Lots of "SNL" vets get their own TV shows. There's Bill Hader's "Barry," Will Forte's "The Last Man on Earth," Amy Poehler's "Parks and Recreation," Tina Fey's "30 Rock," Andy Samberg's "Brooklyn 99," and the list goes on and on.
But none of them were quite as charmingly weird as "Portlandia," a sketch comedy show fronted by the equally charming and eccentric Fred Armisen and Carrie Brownstein (of Sleater-Kinney fame), which simultaneously celebrated and lampooned Portland, Oregon's reputation as a haven for hipsters. 
That kind of dedication to a single setting and theme is unique for a sketch comedy show, and on paper, might even seem like something of a handicap. But as its respectable 8 season run proved, Fred, Carrie, frequent director Jonathan Krisel, and their team of brilliant goofballs had no shortage of inspired material to make viewers laugh.
"MADtv" is much better than you remember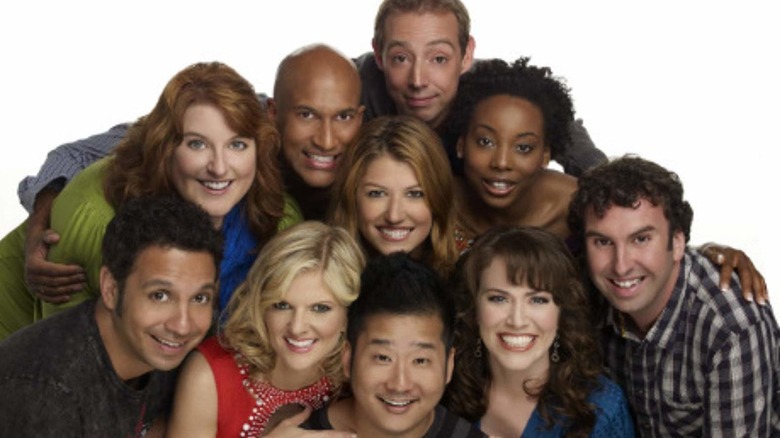 Don't let its reputation as a poor man's "Saturday Night Live" fool you. At its peak, "MADtv" was every bit as sharp and hysterical as its big brother over on NBC, and respectable as a launchpad for several comedy stars. 
After all, without "MADtv", there would be no "Key and Peele." There would also be no BBC sketch, no Calling/Pearl Jam sketch, and no Stuart. 
"MADtv," originally attached to Mad magazine before splitting off on its own, never shied away from low brow humor. It was happy to pick through the creative trash of classier comedy shows, finding the raunchiest ideas and laziest observations that other writing teams were too proud to embrace (often on the level of 'British people have bad teeth' or 'wouldn't it be funny if a guy kept obliviously incriminating himself in court?'), and somehow spun them into gold. 
Some of their sketches were duds, to be sure, which was to be expected with any sketch comedy program. But the show as a whole never suffered, because it was always in on the joke of its own idiocy. Which is exactly why fans still love it all these years later — and why it ran for 15 seasons and some 329 episodes.
"Mr. Show with Bob and David" was as good as anything its stars did later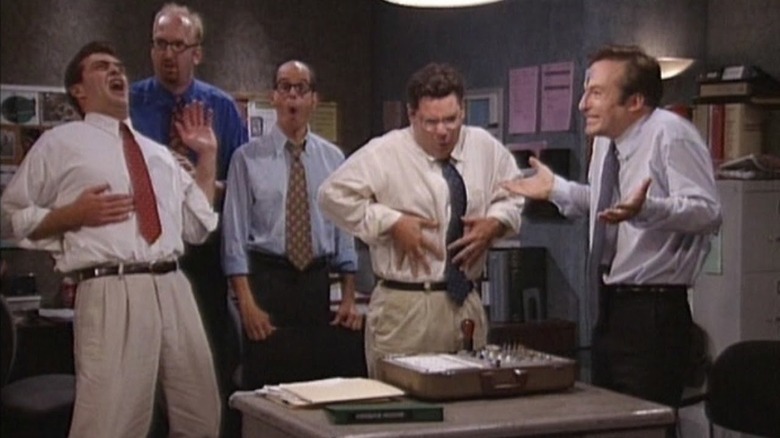 Both halves of HBO's "Mr. Show With Bob and David" have since gone on to popular mainstream success – but have they ever really been better? 
Bob Odenkirk became a household name as unscrupulous lawyer Saul Goodman in "Breaking Bad" and his very own spin-off "Better Call Saul", all while appearing in multiple films and shows including "Little Women," "The Disaster Artist," and "Nobody." Meanwhile, David Cross broke out playing eccentric, pathetic, hysterical Tobias Fünke in "Arrested Development", and also made a career as a voice actor, occasionally reluctant "Alvin and the Chipmunks" star and lethally funny stand-up comic. Yet, few of those projects soared as high as their 1995-1998 sketch comedy team-up.
"Mr. Show" introduced hilariously stupid, unforgettable characters as well as any sketch show ever made. Many of the characters would introduce Bob and David at the beginning of each episode and go on to appear in multiple sketches, with minor ones sometimes returning later in the episode as a central character. Almost all of them allowed the two main actors to indulge riotous comedic impulses that you may only see hints of in their later works.
"Upright Citizens Brigade" was too good to be so obscure
"Upright Citizens Brigade" was notable for two things: Being a show that only featured four members of the Chicago-based troupe of the same name, and for containing future "SNL" superstar Amy Poehler. If that was the biggest thing she ever did, it'd be respectable enough.
That's because the show, which only lasted for 3 seasons on Comedy Central from 1998 to 2000, was even more criminally-underrated than most sketch comedy shows. One of the sharpest, most absurd, uproariously funny programs of its kind ever shown on TV, it also helped give rise to comedy vets Matt Besser, Ian Roberts, and Matt Walsh.
The sketches were raunchy and unforgettable — and if you haven't seen them, here's a few to help get you started. Get ready to laugh.
"That Mitchell and Webb Look" was smart and funny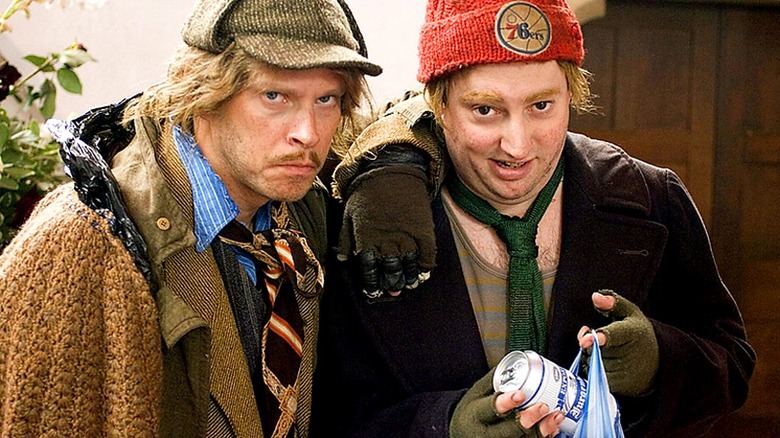 It's a mystery why David Mitchell and Robert Webb, two highly-educated English gentlemen, decided to devote their talents to sketch comedy, as opposed to something more highbrow. But comedy fans sure are glad that they did. 
The sketches on this beloved 2006-2010 series made near constant references to literature, history, and philosophy — clear passions for the duo. But the comedy was never pretentious; highlights included one about incomprehensible number-based game shows; incompetent assistant Hennimore whose efforts with a poorly-communicating boss resulted in PR disasters; and an evil genius hiring an unimpressed blue collar contractor to install revolving walls and trap doors in a lair.
The most renowned sketch to air on "That Mitchell and Webb Look," however, likely involved two Nazi officers fighting in the Soviet Union. The pair realized they were "the baddies" after noticing all the skulls the SS liked to adorn its uniforms with. 
Mitchell and Webb never hid their intellectual influences — but they also never let it get in the way of being a sketch comedy dream team.
"In Living Colour" launched some incredible careers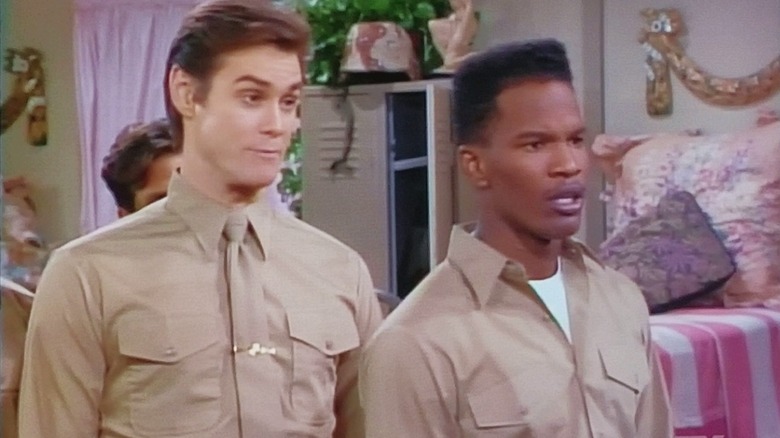 "The Cosby Show" had more or less established American sensibilities regarding "Black" comedy by the time the '90s rolled around. People liked seeing the well-to-do Huxtables dealing with family-friendly problems and imparting wholesome advice along the way — and the ratings showed it. Which explains why the networks didn't know what to do with "In Living Colour." 
Thankfully, upstart network FOX gave the sketch show a chance as they flailed about looking for an early hit. The 1990-2006 series from the Wayans family that dealt with Black issues in a raw, unfiltered, frequently hilarious way, the award winning show was became a slow-building hit with audiences and critics alike.
Even if the show didn't launch the careers of Jamie Foxx, Jim Carrey, Jennifer Lopez, and Damon and Marlon Wayans, it still would've been one of the funniest sketch programs to ever hit the small screen. If you're not sure where to start, just sit back and check out this compilation. You won't regret it.
"The Kids in the Hall" lives on as a sketch comedy favorite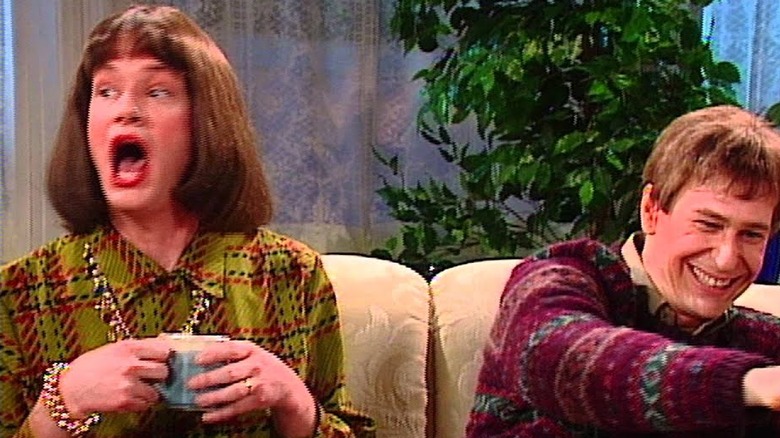 Whenever one of his jokes didn't land, Sid Caesar would blame "the kids in the hall," referring to his writers, who liked to hang around the studio. Some time later, a group of witty smartasses from Canada adopted the phrase as the name of their sketch comedy troupe, and never looked back.
Today, those "Kids" — Dave Foley, Kevin McDonald, Bruce McCulloch, Mark McKinney, and Scott Thompson — are in their 50s and 60s. But their HBO show, which lasted from 1988 to 1995, serves as a reminder of their bratty, brilliant comedic sensibilities. Once cult icons, all these years later they remain beloved comedy veterans and inspiration to up-and-comers. 
Want to grab a glimpse at some of their all-time great sketches? Start with "Pizzeria," "Girl Drink Drunk," and "Until Proven Guilty." 
"The Whitest Kids U'Know" was raunchy comedy at its finest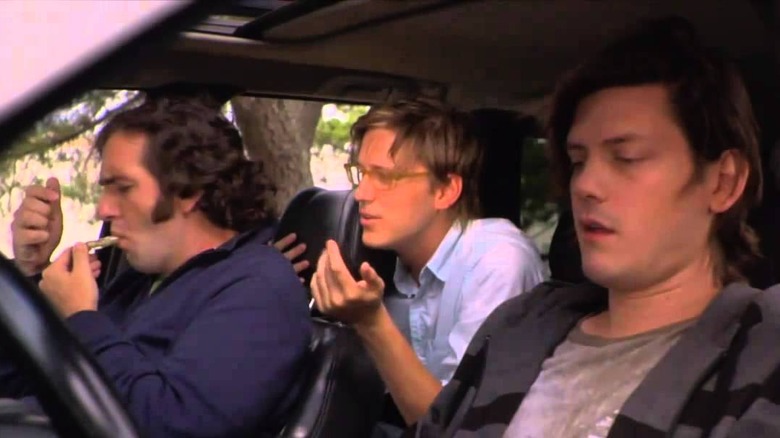 Mainstream popularity always eluded Trevor, Sam, Zach, Darren, and Timmy, but these underground comedy heroes thrived on the outskirts of polite society, stepping on social landmines most networks wouldn't dream of going near while producing some of the most riotously funny NSFW sketch comedy for their series on Fuse and then the IFC network.
Starting out in New York's School of Visual Arts and then using New York comedy clubs as their testing grounds, the troupe became an officially-sanctioned club at SVA, holding near-monthly free shows in the college's amphitheater, which often filled to capacity — putting them on a road to their now-revered series.
They had a knack for finding little gems of brilliance that hid beneath layers of classlessness and utter stupidity. One classic sketch featured a director telling actors in a grim detective scene to say their morbid lines happier and with their mouths open; another depicted Abraham Lincoln provoking John Wilkes Booth into assassinating him; another well-remembered classic had a man trying to impress his fiance's parents by making outrageous fart noises with his mouth. 
The cornball acting, along with sketches that had all five dudes playing the ugliest women you've ever seen, made it all that much funnier. The "Whitest Kids" were so funny, in fact, that their comedy can't even be ruined by the low-resolution internet files that must suffice in keeping their work alive.
"Key and Peele" didn't have a single unfunny sketch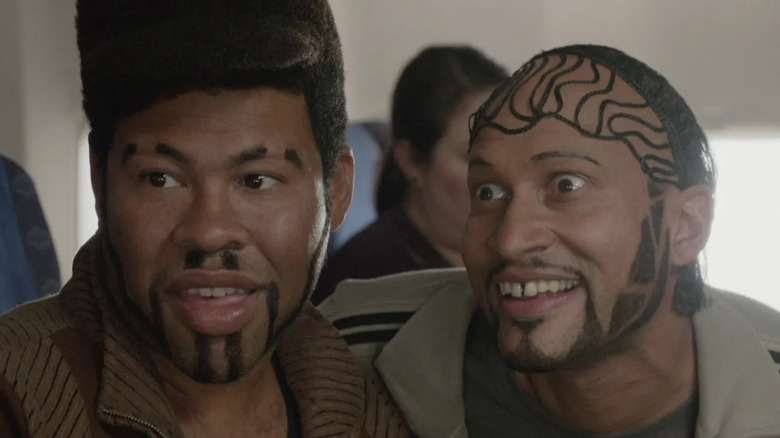 Despite being far better than most people gave it credit for being, "MADtv" never got the respect it deserved. For a while, neither did its alumni. Sure, sometimes vets like Ike Barinholtz would make supporting appearances in occasional comedies, but it wasn't until Keegan Michael-Key and Jordan Peele launched "Key and Peele" on Comedy Central that critics and wider audiences alike really began turning their heads. 
Over the course of five full seasons, "Key and Peele" hardly produced a single unfunny dud. Which, given the nature of sketch comedy, is an almost unheard of achievement. 
You've almost certainly seen their sketches about an outraged substitute teacher who thinks his students' correcting his mispronunciation of their names is some kind of prank, Obama's anger translator Luther, and the East-West Bowl sketches, in which the college football players introducing themselves have increasingly silly names. 
Dig deeper, and you'll find just as much comedic inspiration in an unstable pawn shop visitor with criminal intentions, a parody of 2012's "Les Miserables" and a sketch about woke pirates. You might even stumble across more "K&P" skits that you've never seen, which is a bit like finding a crumpled $20 bill in the pocket of an old coat.
"Saturday Night Live" is a timeless pop culture staple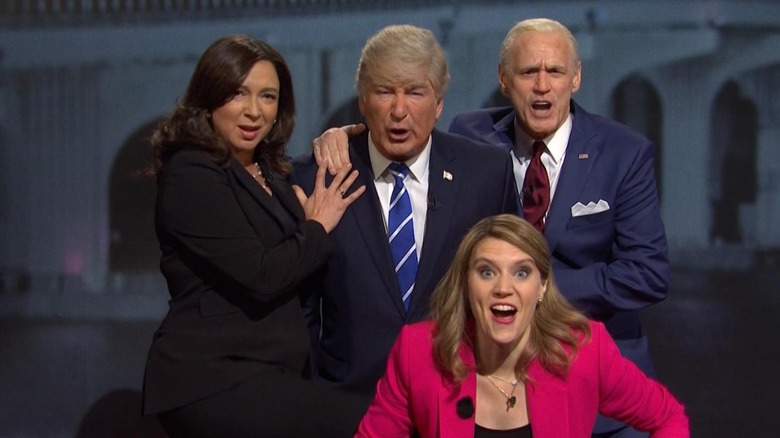 Live from New York, it's the longest running sketch comedy show of all time — and undeniably the most iconic. 
People love to point out the hit-or-miss quality of sketches (and sometimes, entire seasons), but 46 seasons after its debut, most episodes typically have at least one or two sketches solid enough to warrant viral attention, which is an impressive feat. 
Also, no show in history has mined as many superstars. The names are absolutely stunning: Chevy Chase, John Belushi, Chris Farley, Eddie Murphy, Dan Aykroyd, Tina Fey, Amy Poehler, Kristen Wiig, Adam Sandler, Pete Davidson, Bill Murray, Will Ferrell, Leslie Jones, John Mulaney, Andy Samberg, Mike Myers ... and on, and on. 
Given the show's structure — a weekly program that has limited writing time due to basing a good chunk of its material on current events, relies on the sometimes questionable comedic talents of celebrity hosts, and needs to leave time each week for two musical performances and "Weekend Update" — it's a wonder the show has resulted in so many timelessly-memorable sketches. 
Which is to say, "SNL" has a much better batting average than people often give it credit for. Nearly a half-century after its debut, it's impossible to imagine Saturday night without "SNL." 
"Chappelle's Show" was peerless comedy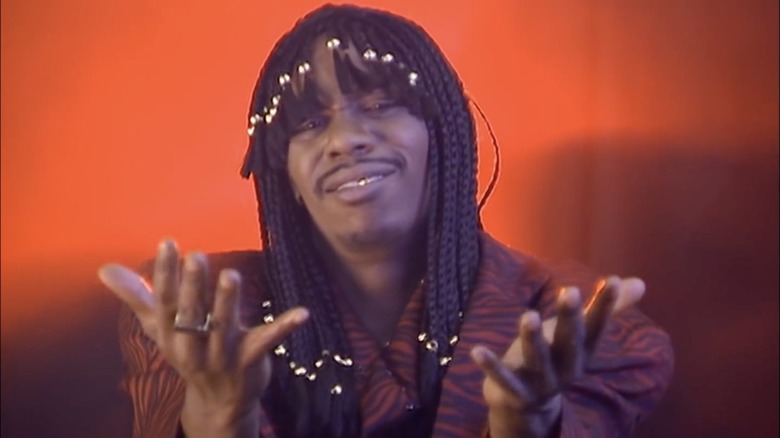 Maybe Dave Chappelle largely shied away from public view as much as he did because his peerless comedic work on the "Chappelle's Show" simply couldn't be topped — even by him. 
Today, years after the final episode aired on Comedy Central in 2006, the mere mention of the show is enough to draw nods of reverence and awe from across any room. 
Stuffed with iconic skits and absurd, endlessly quotable characters, "Chapelle's Show" gave us "Charlie Murphy's True Hollywood Stories," which spawned the legendary Rick James sketch. We also got "A Moment in the Life of Lil Jon" (a riotous parody of the King of Crunk) and an iconic sketch about Clayton Bigsby, a blind white supremacist unaware of his Black skin color.  
Such moments could only come from an insightful comic master like Chappelle. 
"Monty Python's Flying Circus" changed comedy forever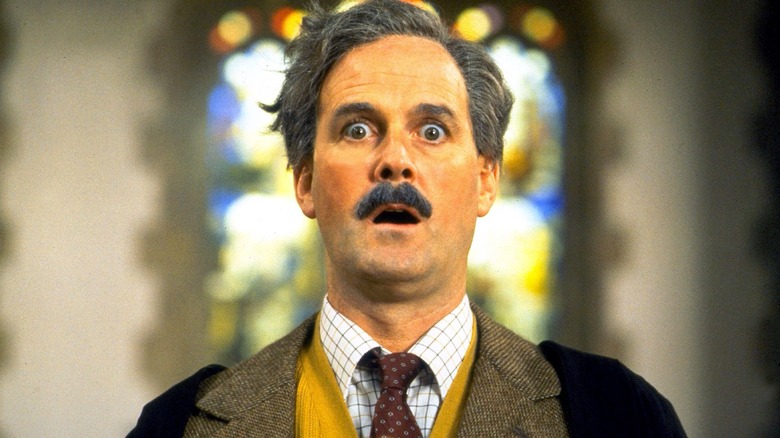 And now, for something completely different. 
These six boys from Britain, known just as much for "Holy Grail" and "Life of Brian" as for "Flying Circus," had no time for traditional setup/punchline comedy, deciding instead to create a television comedy landmark best described as a glorious, surreal celebration of absurdity. 
There were sketches without punchlines. There were sight gags, innuendos galore, and insightful jabs at the absurdity of everyday British life. But what set the show — and the troupe behind it — apart might just be its immense, unparalleled legacy. Monty Python may have spent most of its career trying to satirize and dismantle British culture, but it has since become an institution itself.
The influential reach of the Pythons can be felt everywhere these days, from "SNL" and "Family Guy" to "The Simpsons" and beyond. Remove John Cleese, Terry Gilliam, Eric Idle, Terry Jones, and Michael Palin from the grand picture of comedy and we'd all be living in a very different, much less joyful world.