Whatever Happened To Nick Tokman From Deadliest Catch?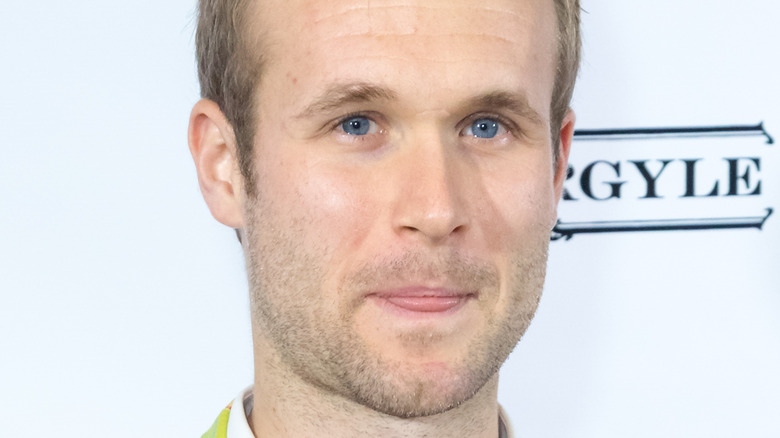 Greg Doherty/Getty Images
"Deadliest Catch" has shown fans a wide array of relatable folks who are willing to put their bodies on the line in the dangerous waters of king crab fishing. Gutsiness and tenacity both have to come standard for anyone about to float out into the frigid, stormy seas of Alaska to haul thousands of pounds of crustaceans onto the deck of a ship.
Among these was one Nicholas Tokman. Throughout Seasons 9 to 12, he worked on no fewer than three ships, including the F/V Northwestern under Captain Sig Hansen, Johnathan and Andy Hillstrand's Time Bandit, and the Saga under the command of Jake Anderson.
Nicknamed "Sunshine" during his four seasons on "Deadliest Catch," Tokman was noted for his upbeat attitude, becoming a quick fan favorite. But then, after four seasons, Tokman was gone from the show. By itself, this isn't anything peculiar. Cast members on shows like this come and go, and as the Andy Hillstrand situation shows, some of those on "Deadliest Catch" just tire of the public eye after a while. Tokman's case, however, reveals just how important the show can be to some of these men and women, even those who eventually move on to other endeavors.
Nick Tokman became a motivational speaker
A basic Google search for Nick Tokman will bring up, among many other pages, his website, where he is now billed as a motivational speaker at schools, universities, and corporate functions all over the United States. As the "About" section of Tokman's website explains, "Deadliest Catch" was a major boon in the former fisherman's sense of self and confidence, and at a time when he felt particularly aimless and unfulfilled.
Apparently, from the moment he first saw "Deadliest Catch," he decided that this was what he wanted to do. "Four years later, after embarking on his journey, after persevering through a series of setbacks and failures, including hospitalization, running out of money, and battling homelessness, Nick landed on the very show that inspired him to venture to Alaska."
Not long before leaving "Deadliest Catch," Tokman did an interview with music outlet Louder Than War. " I want to work with kids," he said. "After this season's over, I am leaving the show to pursue a career in motivational speaking ... I'm a very spiritual person, and I feel that going up to Alaska was a path I was supposed to take on my journey through life. I feel my path now is to motivate kids." Mission accomplished, as, according to his website, Tokman has spoken to crowds of up to 17,000 people.