Star Wars Fans Are Losing Their Minds Over This Studio Ghibli Collaboration Tease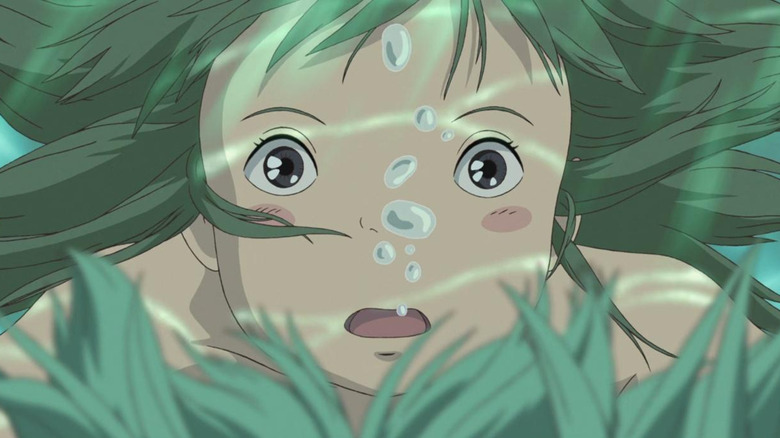 Studio Ghibli
"Star Wars" is one of those franchises that pretty much everyone in the world knows. Whether you're a padawan eagerly absorbing every movie, television show, and animated series from the galaxy far, far away, or you're someone who can't stand the sight of science-fiction, everyone knows iconic characters like Yoda, Darth Vader, and Han Solo.
Even though Studio Ghibli may not quite have that kind of global cache, as far as major anime studios go, Ghibli is by far one of the most respected and recognizable names in the business. The studio behind all-time classics like "Spirited Away," "Princess Mononoke," "Kiki's Delivery Service," and "Grave of the Fireflies" has had an indelible influence on modern animation and not just in its native Japan (via Britannica).
Of course, this has long led fans to speculate about what might happen if Lucasfilm and Studio Ghibli joined forces to create something together. Well, a tweet from the official Ghibli account on Twitter seems to suggest that something with that kind of magical synergy may be in the works as we speak.
Fans are excited to see what the collaboration might look like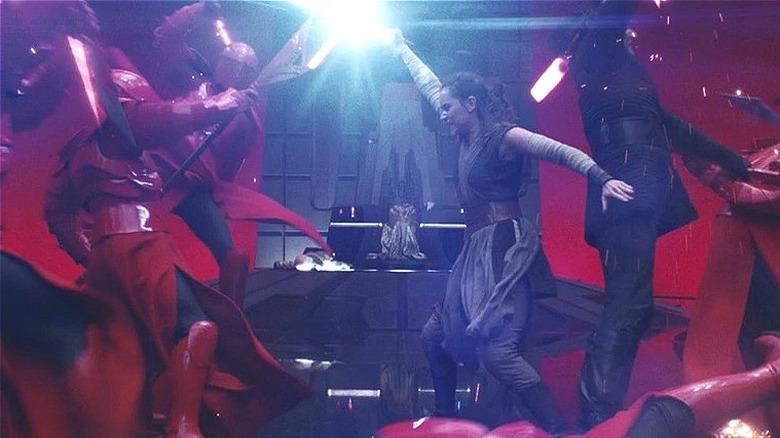 Lucasfilm
With all kinds of new projects being announced in the "Star Wars" universe all of the time, it's becoming less of an event every time a new one set in the beloved fictional universe of the franchise comes along. Still, an announcement this big doesn't come along every day, and while we have no details about the collaboration at the moment, it seems fans can expect a new project that merges the imaginative worlds of "Star Wars" with the flawless animation of Studio Ghibli.
The official Studio Ghibli Twitter account shared a brief teaser that suggests something is in the works from their animators that will play host to the characters, factions, and worlds of the "Star Wars" franchise. Though the tweet offered no animation or key visuals to speak of, it did show the Lucasfilm logo, followed by Ghibli's own Totoro logo.
Fans were quick to jump into the thread after the video was posted with excited reactions, gifs, mock-ups, and more than a bit of skepticism. While some suggested that someone may have bought a "blue check," Twitter's currently controversial verification mark, most seemed to think that the tweet was legitimate, mysterious though it is. While there hasn't been an official confirmation from Disney or Lucasfilm as of press time, fans can cross their fingers that more news is coming concerning the project.