Why Pennyworth's Showrunners Are Reluctant To Cast Bruce Wayne In The Show - Exclusive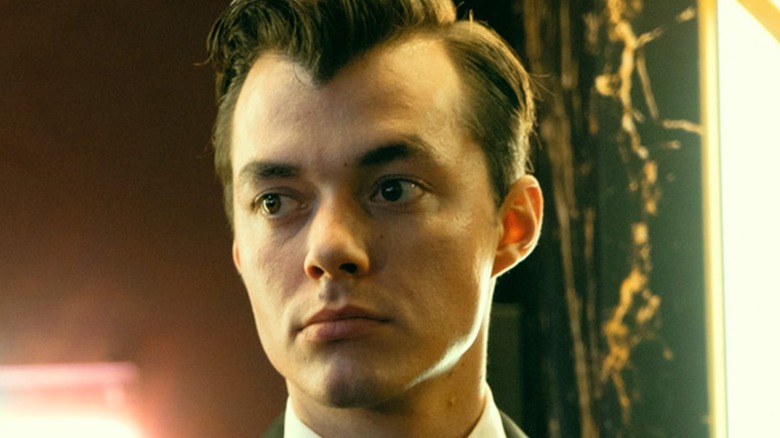 HBO Max
Fans are always pretty eager to meet Batman in spinoffs and prequels that aren't necessarily about the Caped Crusader. It's always fun to see new iterations of the Bat, even if it's just in passing, but some shows don't really need it, and it wouldn't serve the story. "Pennyworth" is one such story, according to its creators Bruno Heller and John Stephens. The duo was also responsible for the Fox series "Gotham," so they know about bringing a young Bruce Wayne to life, as they did with David Mazouz.
Rather than focusing on the lives of a young Jim Gordon (Ben McKenzie) and Bruce Wayne, the HBO Max series "Pennyworth" hinges on the young adult lives of Alfred Pennyworth and Thomas Wayne — Batman's beloved butler and father, respectively. So, do we really need a young Batman in the show at any point?
"Pennyworth" invited Looper to the New York Comic Con press room, where Heller and Stephens discussed why they don't want to cast a young Bruce Wayne in an exclusive interview — but just in case, they have an actor in mind should the opportunity present itself.
Finding Bruce Wayne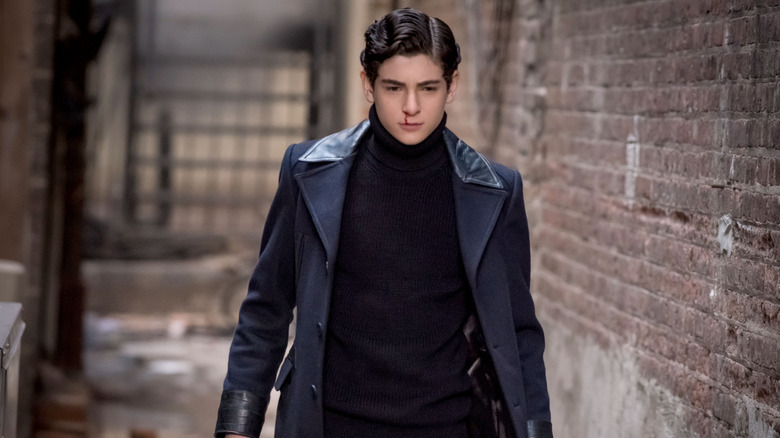 Fox
We asked Heller and Stephens, "If you get a chance to cast a young Bruce Wayne, do you have a name in mind?" Heller told Looper, "No. Have you got any suggestions?" 
At the clarification that it would be an aged-up young kid and not a baby, Heller noted the duo's work on "Gotham" where they featured the show around a young Bruce Wayne. He noted, "No, 'cause we've already done that. I think we had the best Batman out there in David Mazouz. I'll bring him back." 
Stephens joked, "He's taller than you now," and Heller said, "Is he really?" 
This makes sense because Mazouz turned 21 on February 19, 2022, per IMDb. Given the reality of the time that's passed, it's safe to say Mazouz's stint as the child version of Bruce Wayne is a thing of the past, yet given that "Gotham" and "Pennyworth" are both prequels, it would be pretty cool for fans if they connected them at the end of the show by bringing in Mazouz.
New episodes of "Pennyworth" Season 3 stream Thursdays on HBO Max.