The Hilarious Chair Scene Young Sheldon's Montana Jordan Chooses As His Favorite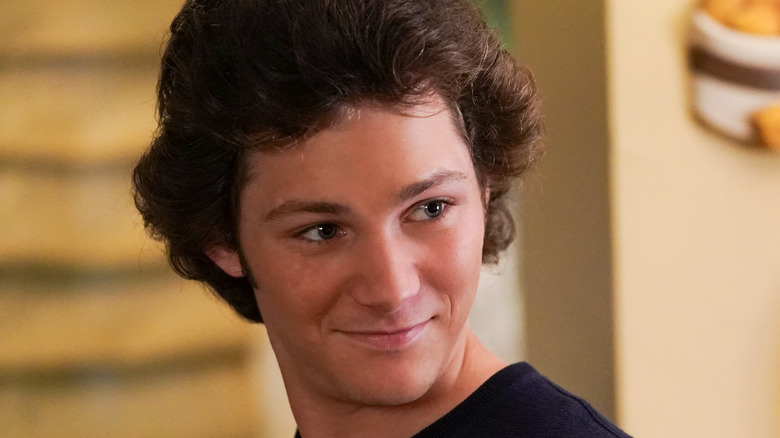 Sonja Flemming/CBS
The CBS series "Young Sheldon" focuses on brilliant scientist Dr. Sheldon Cooper's (Jim Parsons) childhood with his eccentric Texan family. Montana Jordan portrays Sheldon's troubled older brother, George "Georgie" Cooper Jr. The Texas native shared that he had limited experience in acting before landing the role of Georgie during an April 2020 interview on "Stars In The House." Jordan explained that he secured a manager when he was 12 years old and was sent on various auditions. The actor shared that he immediately identified with "Young Sheldon" when he was given the script.
"I really felt like it fit me in real life, so I went ahead and just went for it. I went up to LA –  I sent in a self tape because I was in Texas at the time and I went into LA for the first audition and I was the only kid there and I ended up getting it, so it's pretty great," said Jordan.
In a 2021 behind-the-scenes interview, the actor revealed he had a moment from the 1st season of "Young Sheldon" that remains his favorite.
Montana Jordan revealed his favorite moment from Young Sheldon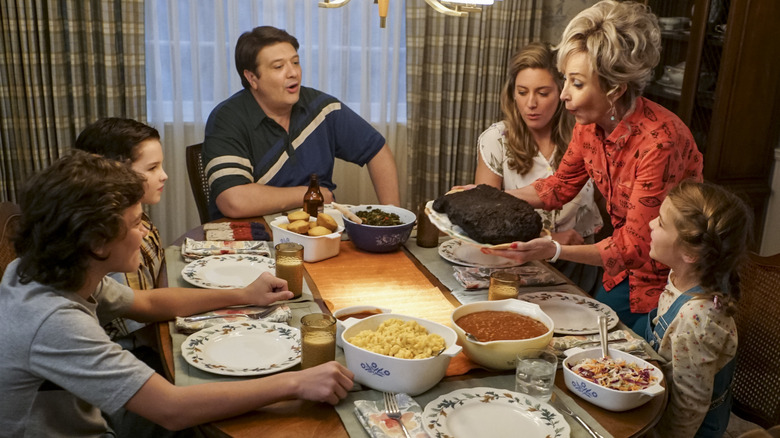 Richard Foreman, Jr./CBS
During the behind-the-scenes video, Montana Jordan shared that he was fond of a brief scene from Season 1, Episode 7 ("A Brisket, Voodoo, and Cannonball Run"). In the episode, Georgie's father, George Cooper Sr. (Lance Barber) gets into an intense argument with Meemaw (Annie Potts) after she declines to reveal the recipe for her famous brisket. The football coach and his eldest son end up looking through her recipe box while the rest of their family is at a church picnic. When his wife, Mary Cooper (Zoe Perry), returns home, he shifts nervously on his leather recliner and instructs Georgie to appear calm. George's movement on the chair causes it to sound like he was having some digestional issues.
"My favorite scene from the show is the scene where me and George are sitting on the couch and George says 'Act cool.' And when he says that the chair kind of squeaks and it sounds like he's – you know what it sounds like. We had to retake that at least like 30 times and I'm not kidding," revealed Jordan.
While speaking to KTLA 5 in February 2018, the "Legacy of a Whitetail Deer Hunter" star also shared that he appreciated the scenes on the show where the Coopers eat dinner together. "My favorite part, being from Texas, is the dinner scenes for sure, getting all the family together," stated Jordan.