Michael Cudlitz To Star In Comedy Pilot From Last Man Standing Showrunner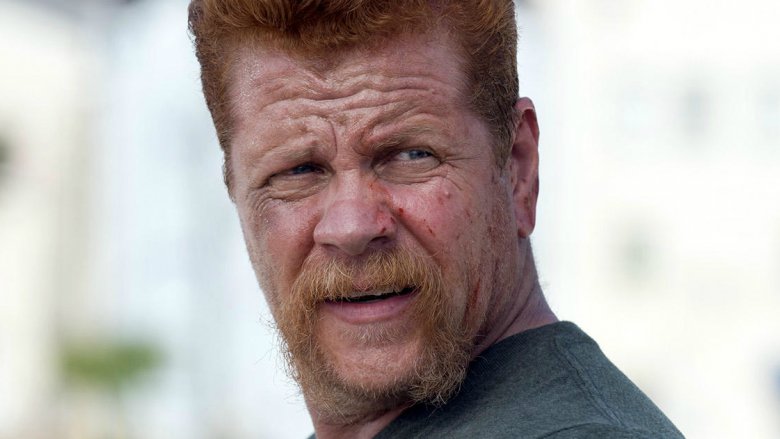 AMC
Abraham Ford may be gone from The Walking Dead, but the actor who played him is very much alive and moving in a new direction.
Deadline reports that Michael Cudlitz will star in a single-camera comedy pilot for ABC from former Last Man Standing showrunner Tim Doyle.
Written and executive produced by Doyle, the untitled comedy is set in the '70s and centers on an Irish-Catholic family with a blue-collar dad named Mike Dwyer (Cudlitz), a traditional mom, and eight rowdy sons. Together, they have to deal with lots of changes during one of the most turbulent decades in American history.
There's no word on the rest of the cast or any further details, but Cudlitz is no stranger to comedy. Before he joined The Walking Dead in 2014, he played a former bully in 1997's Grosse Pointe Blank and a redneck named Rick in 2008's Sex Drive. But he's perhaps best known for playing Officer John Cooper on the crime drama Southland from 2009 to 2013.
Cudlitz's character on The Walking Dead met a tragic end at the hands of Negan (Jeffrey Dean Morgan) in the season 6 finale, but it wasn't revealed until the season 7 premiere when Glenn Rhee (Steven Yeun) was also killed. It was a deflating blow for fans of the show, and the AMC series has struggled in the ratings ever since then. 
Meanwhile, Doyle served as showrunner of the Tim Allen sitcom Last Man Standing before ABC canceled it last May. Many fans were outraged and called for another network to pick up the series, but it never happened.