How Chicago Med's Yaya DaCosta Ended Up Going Home With A Prop Engagement Ring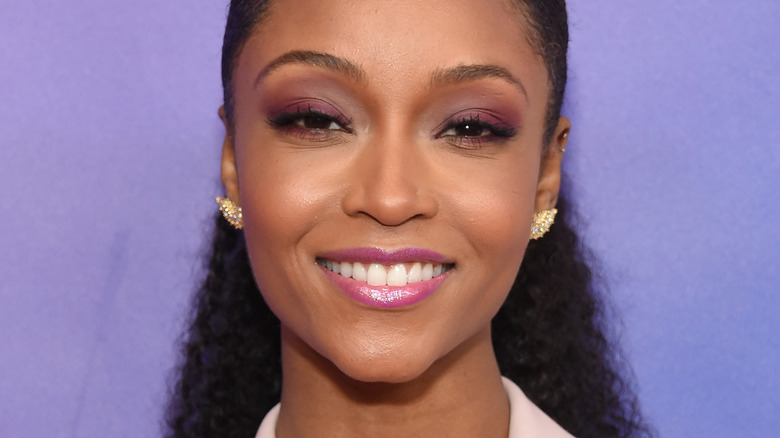 DFree/Shutterstock
There's no denying that Yaya DaCosta is one of the most prominent faces of "Chicago Med." Though the actress has since departed the main cast of the "One Chicago" flagship hospital drama after its sixth season, subsequently appearing in a smaller recurring role, she's still managed to cover a massive amount of ground in her portrayal of April Sexton. Whether it's facing the COVID-19 pandemic head-on as a frontline worker, working through her personal struggles with having children, or navigating her ill-fated relationship with Ethan Choi (Brian Tee), the skilled-yet-sweet nurse has plenty on her plate at any given moment.
With the amount of time that DaCosta has spent on the show since it began in 2015, it's only natural to expect that the actress owns one or two personal pieces of memorabilia from the production. As it turns out, one major storyline that came relatively early on for April in the series led to DaCosta heading home with a particularly glitzy prop from set: a fake engagement ring.
An engagement lost, a ring won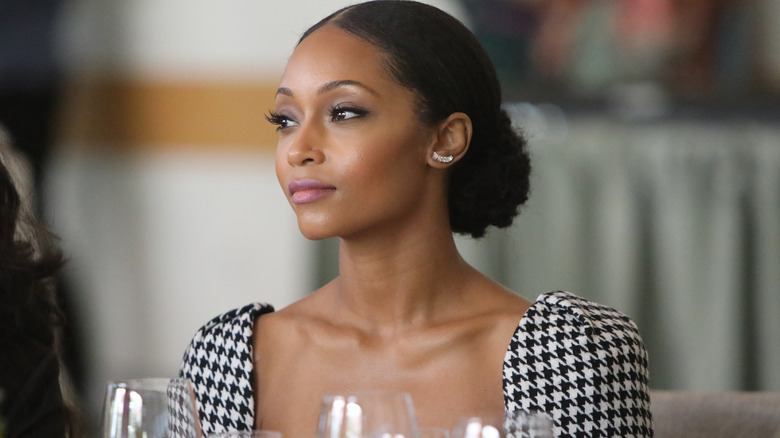 Rachel Murray/Getty Images
While fans love Chexton's chemistry — that's the romantic pairing name between April and Ethan, for the less ship-savvy — longtime "Chicago Med" viewers may recall an early era of the show when April is involved with someone else entirely. The character's main storyline in Season 2 actually sees her engaged to her boyfriend at the time Tate Jenkins (Deron J. Powell). Per her commitment, the nurse sports an engagement ring for a good portion of the season before she eventually breaks off her relationship.
As Yaya DaCosta revealed in a 2018 interview with 12 News, April's relationship with Tate may be long gone, but she actually kept the ring from the character's first engagement... or one of them, anyway. "In Season 2, when April was engaged, the prop guy had me try on, like, 100 rings," DaCosta explained. "He was like, 'Oh, that one looks nice on you. Keep that.'"
DaCosta's engagement ring serves as a far more traditional keepsake than a lot of the other props involved in the production of "Chicago Med" might. More out-there props from the show include medical equipment like suture kits, as well as a life-size dummy corpse, bruises and all. Imagine taking that one home.
It's been more than a few years since "Chicago Med" Season 2 was filmed, so one can only hope that DaCosta still has the ring laying around somewhere as a special souvenir from her time on the show.