Chicago Med Fans Are Flipping Out Over Chexton's Chemistry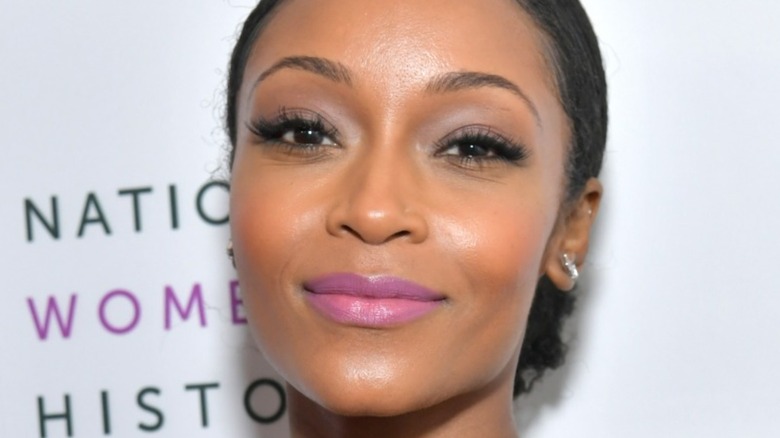 Emma Mcintyre/Getty Images
In Dick Wolf's "One Chicago" franchise, character relationships have flourished, broken apart, and reunited consistently. "Chicago Med" couples have been some of the most prolific in the whole franchise. Whether you shipped Will (Nick Gehlfuss) and Hannah (Jessy Schram), Will and Nina (Patti Murin), or the heartwarming and powerful bond between Maggie (Marlyne Barrett) and Ben (Charles Malik Whitfield), there was a power couple for everyone to fall for.
But thanks to their enduring love for one another, even with her exit and subsequent return to Gaffney Chicago Medical Center, the attraction between April Sexton (Yaya DaCosta) and Ethan Choi (Brian Tee), collectively known as "Chexton" in the fandom, has proved to be one of the most passionate on the series.
With DaCosta's departure from the program in 2021, Chexton fans were left with what was labeled as an unresolved resolution to one of the show's most popular couples (per TVLine). But this eventually changed with her return to the series in Season 8, which brought back the Chexton chemistry that already has fans flipping out.
Fans say the chemistry between Chicago Med's Ethan and April is still intact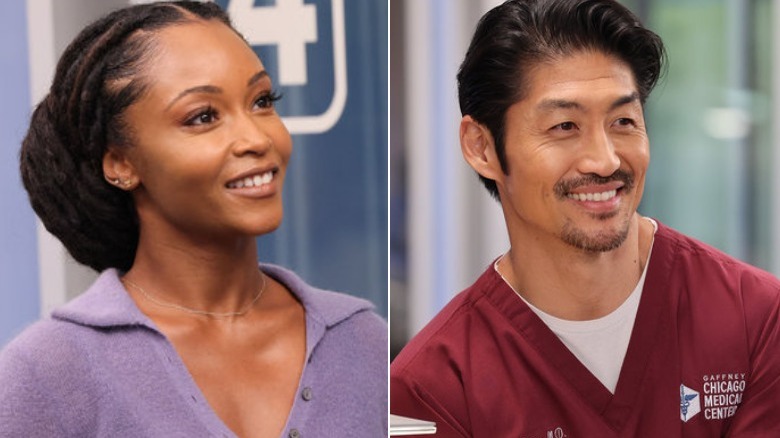 George Burns Jr/NBC
In Season 8, Episode 5 of "Chicago Med," there were plenty of thrills as Dr. Marcel (Dominic Rains) and Dr. Archer (Steven Weber) had to fend off an erratic patient who attacked them in the ER, as well as ongoing supply shortages at Gaffney Medical stressing out both staff and patients (via NBC). But it was that revealing dance scene between April and Ethan that caught the attention of fans. 
The official Wolf Entertainment Twitter account tweeted a GIF of the sexy stares between the two on the dancefloor with the caption, "#Chexton returns. [Heart emoji] #ChicagoMed #OneChicago." The love for the couple continued with @51ninna tweeting a collage of screenshots from the scene and stating, "Their chemistry remained intact [Two cry emojis; two heart emojis] #Chexton #ChicagoMed." @MarieLeopardo expressed immense joy toward the episode's ending and praised Yaya DaCosta.
But all good things may very well come to an end once again, with Brian Tee leaving "Chicago Med" in Season 8, Episode 9. What this could mean for the future of Chexton remains to be seen, with @DaiberTerri replying to Wolf Entertainment's tweet, "It's only for a few episodes as he [Brian Tee] is leaving soon. Sure they will leave together." But their reunion could be intentional. Showrunner Diane Frolov told TVLine when asked about the lack of closure between the characters in light of their reunion, "And as you say, to answer some of these questions [about their relationship] and to give them closure."