Who Plays Prince William In Netflix's The Crown Season 5?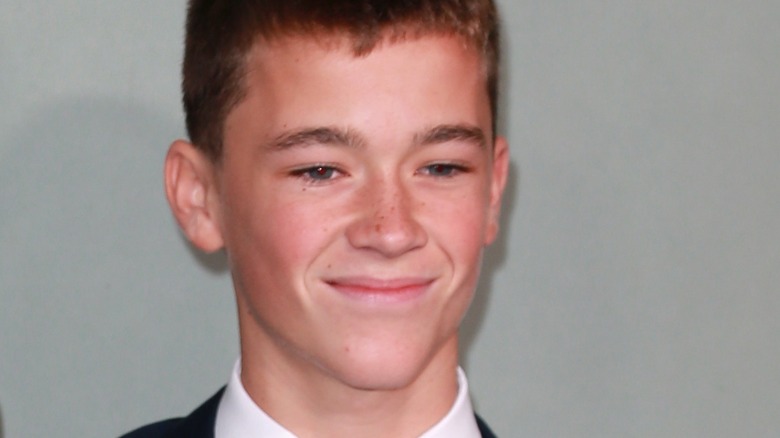 Fred Duval/Shutterstock
It's clear from the premiere episode of "The Crown" Season 5 that Princes William and Harry (played by Teddy Hawley and Will Powell) had their mom's back. As Princess Diana (Elizabeth Debicki), Prince Charles (Dominic West), and the rest of the guests discuss their route on the yacht, Charles subtly belittles her for wanting to go shopping during their trip. When no one else in the group is shown to speak up for her, Harry and William come to their mother's aid, gleefully agreeing that they, too, want to go shopping. As Charles forces enthusiasm for their kids' sake, Diana smiles secretly to herself.
There are many strategic camera shots of the young royal as William watches his parents quietly but sharply disagreeing, looking worried. He is also shown trying to comfort his mother when she's upset, holding her hand and looking adoringly at her. The boy who plays William hasn't been acting for long but comes from a family of actors, with his real father also playing his father in "The Crown." His natural abilities, portraying a vulnerable and watchful William with simple glances and facial gestures, has many fans wondering about this fresh, new actor.
Senan West plays Prince William opposite his dad, Dominic West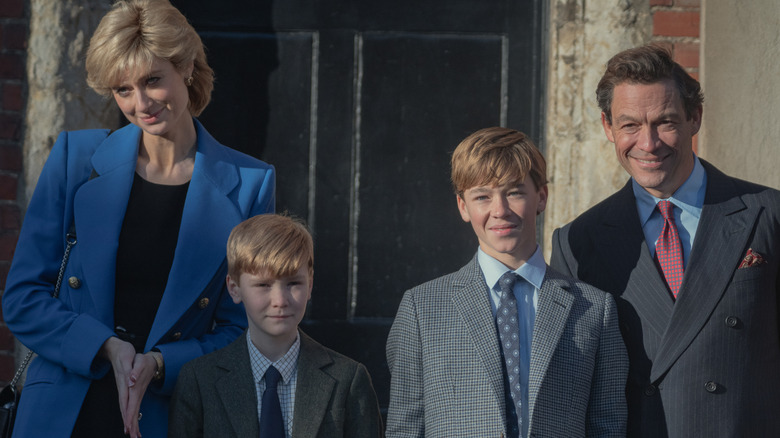 Netflix
Senan West portrays Prince Williams in Season 5 of "The Crown," acting opposite his real-life father, Dominic West, in many scenes. His father was a proud dad when Senan was filming, with Elizabeth Debicki telling The Irish Sun about Dominic sneaking on set to watch him. "I remember the first time we were on set together and I was doing a phone call scene with Senan and I was off camera," she said. "I found Dominic sitting in front of the monitor with headphones on, it was the first time he had seen him [Senan] on camera."
For Dominic, filming scenes with his own son meant the bond between the two was more realistic, but some moments were a little more awkward. "When it was more emotional, in a more difficult scene, it was made much more difficult because you were split in your head, going, 'Okay, we are acting this part but that's a bit weird, isn't it. I am talking about your mum but not your real mum,'" he told The Irish Sun.
Senan will portray Prince William throughout Season 5 and Season 6, with Timothee Sambor and Rufus Kampa also playing the character in various episodes (via Vogue).