Wakanda Forever Reveals W'Kabi's MCU Fate After Black Panther & Endgame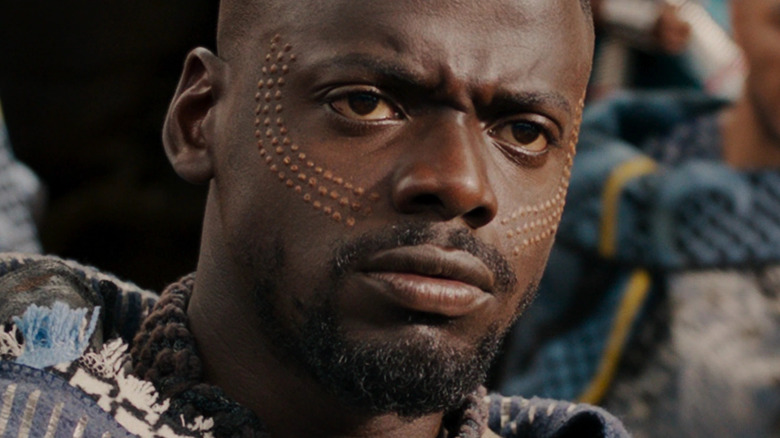 Marvel Studios/Disney
The following article contains spoilers for "Black Panther: Wakanda Forever."
Director Ryan Coogler had the unenviable task of following up one of the greatest superhero movies ever made in the midst of immense tragedy. "Black Panther" was lauded by virtually everyone and was even nominated for several Academy Awards, taking home three. But the fate of the sequel was put in the air when star Chadwick Boseman died in August 2020. Now, with "Black Panther: Wakanda Forever" officially in theaters, the world can see that Coogler managed to tell an epic, heartbreaking story about grief and loss while setting up plot points to be explored further in the future of the Marvel Cinematic Universe. 
T'Challa (Boseman) may be gone, but his spirit lives on in the likes of Shuri (Letitia Wright) and Nakia (Lupita Nyong'o). The film mirrors real life by having T'Challa pass away from a mysterious illness, leaving his family and friends to mourn his loss. But T'Challa isn't the only character from "Black Panther" to be gone from the sequel. 
W'Kabi (Daniel Kaluuya) also doesn't appear in "Wakanda Forever." In the original film, he starts out as an ally to T'Challa before switching sides and joining Killmonger's (Michael B. Jordan) ranks. So, where is he in the sequel?
The in-universe explanation for W'Kabi's absence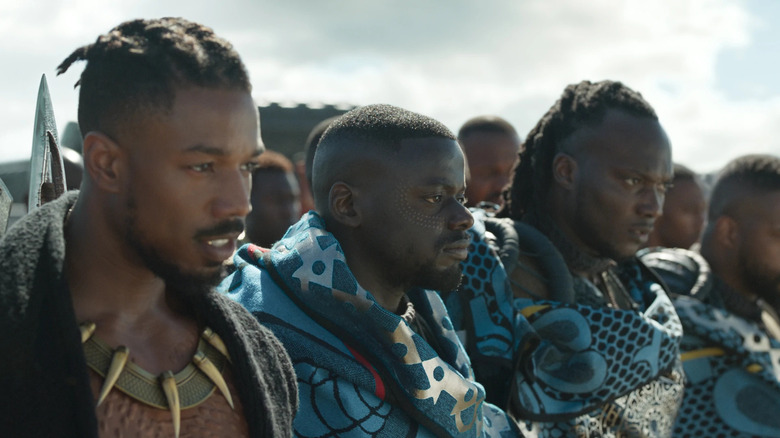 Marvel Studios/Disney
There's a key piece of dialogue that reveals W'Kabi's fate in the aftermath of "Black Panther." After Okoye (Danai Gurira) returns to Wakanda after her excursion to Boston to find Riri Williams (Dominique Thorne), she's placed for judgment in front of Queen Ramonda (Angela Bassett). During the mission, Okoye loses both Shuri and Riri to Namor and Talokan, and at this point in the movie, they don't know if they'll survive. 
As such, Ramonda strips Okoye of her status within the Dora Milaje, and while she's ripping into her, she reveals that her husband, W'Kabi, was imprisoned. She doesn't go into too many details, but it's easy to see why that's the case. In "Black Panther," W'Kabi and the other members of the Border Tribe joined forces with Killmonger. It would make sense for those involved in the betrayal to face some sort of consequences for their actions, and apparently, that involved incarceration.
It's also assumed that things have ended between Okoye and W'Kabi. Again, details are sparse, but it makes sense. The two fought one another in the finale of "Black Panther," and with W'Kabi imprisoned, it makes sense for Okoye to have moved on. 
Why Daniel Kaluuya didn't return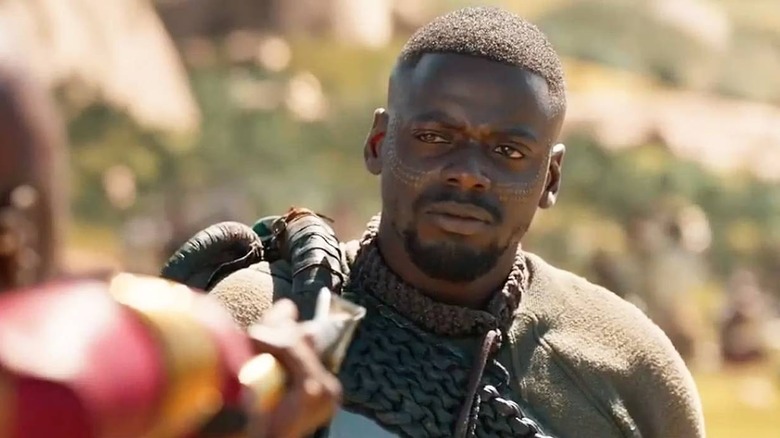 Marvel Studios/Disney
There's a perfectly good explanation for why W'Kabi couldn't return for "Black Panther: Wakanda Forever," but apparently, Marvel did want Daniel Kaluuya to reprise his role. In a report from Variety, Marvel reached out to the actor, but he had a scheduling conflict. He was filming Jordan Peele's "Nope" at the same time "Wakanda Forever" was filming, so he couldn't return to reprise his role. 
It's interesting to think how W'Kabi could've come back for the sequel. Perhaps the plan was for Okoye to visit her ex-husband as she seeks guidance after having her titles stripped. Or maybe the plan was for W'Kabi and the other members of the Border Tribe to rejoin Wakanda during the epic final battle against Talokan.
While it's a shame W'Kabi couldn't return, it's safe to say Daniel Kaluuya made a good call. "Nope" was highly praised upon release, earning a critics' score of 82% on Rotten Tomatoes. Plus, with the knowledge that W'Kabi is at least still alive in the Marvel universe, there's always a chance he could be back for "Black Panther 3."