Kevin Costner And Cole Hauser Bonded Over A Yellowstone Season 5 Teaser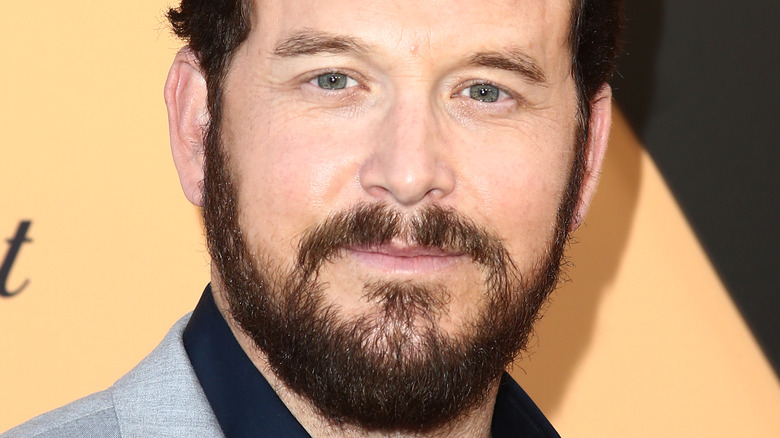 Tommaso Boddi/Getty Images
Season 5 of "Yellowstone" is set to debut on November 13, and judging from a recent tease on Instagram from John Dutton, it's not just the fans who are stoked about the upcoming premiere.
"Who's ready for more of this?" asked Kevin Costner in the caption of an October 21 Instagram post, which featured a clip from "Yellowstone" showing Dutton and Cole Hauser's character, Rip Wheeler, sharing a heartfelt scene and moment together on the Dutton ranch.
Season 5 of "Yellowstone" is setting up to be its biggest yet, with Dutton taking over as the governor of Montana following a Season 4 recommendation from Lynelle Perry (Wendy Moniz). Storylines involving Rip and Beth Dutton (Kelly Reilly), her brother Kayce (Luke Grimes), and the second-oldest of John's children, Jamie (Wes Bentley), were also explored further. As always, fans can expect Rip to once again be by John's side along the way in Season 5 and during his governor reign, which is something Hauser is also apparently excited about — with him taking to Instagram, as well, to bond over Costner's teaser.
'One of my favorite scenes with you my friend'
In the comments section of Kevin Costner's Instagram post, Cole Hauser bonded with his Oscar-winning co-star over the scene, saying it truly stood out to him.
"One of my favorite scenes with you my friend," wrote Hauser. "A moment of peace," he added.
Together now for five seasons, Hauser and Costner have grown closer and closer with each new "Yellowstone" chapter. Season 4 was an extra special one for the Hollywood stars as their characters reportedly had more scenes together (via CheatSheet). "It was really wonderful kind of working on that relationship with Kevin," Hauser told CinemaBlend in November 2021. "You know, he's a guy I've been watching for a very long time, and to have more to do with him and more to create with him is always, for me, an honor," Hauser added. For fans, seeing Hauser and Costner on screen more and more — and then bonding on IG — was a true delight.
"These two never need a lot of words. There's an understanding between them," praised Instagram user @sblondelle. "Rip is as loyal as it gets," said another fan.