John Wick Spin-Off Ballerina Will Bring Back Ian McShane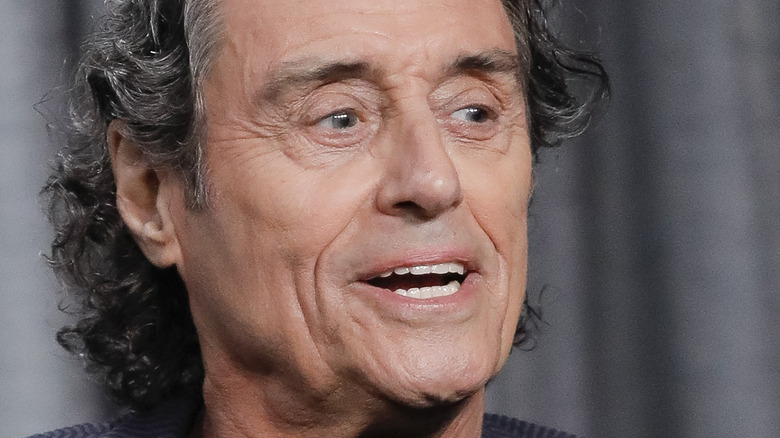 Tibrina Hobson/Getty Images
The "John Wick" franchise continues to grow, and fans already can't stop talking about the highly anticipated spin-off starring Ana de Armas. Many people were probably curious if any of the characters from the previous films would make an appearance, and now they have their answer because Ian McShane, who plays Winston, will be joining the talented actress in "Ballerina."
There is no denying that the exhilarating series of Keanu Reeves-led action flicks have been very successful in the realm of cinema. The first three "John Wick" films are Certified Fresh on Rotten Tomatoes, and Forbes reported that they had grossed a combined $580 million-plus at the box office. In an era where shared universes, prequels, and follow-ups are all the rage, it was just arguably a matter of time before the next-level success the property had attained would result in the franchise's need to expand. There are plenty of titles on the way for followers to enjoy, like "John Wick: Chapter 4," "The Continental" spin-off series, and the spin-off movie "Ballerina." There is no telling how these exciting endeavors are going to amplify the high-octane experience for John Wick fanatics, but it seems safe to assume that many fans are very eager to see what each ordeal has to offer.
While it has been confirmed McShane will be reprising his role in "John Wick: Chapter 4," it appears fans will be getting more Winston from The Continental in "Ballerina" as well.
Winston will be present for the spin-off starring Ana de Armas
According to The Hollywood Reporter, Ian McShane has been confirmed to be starring opposite Ana De Armas in "Ballerina." The actor will be back in action once again as the head honcho of The Continental hotel, the hot spot for assassins where ironically, no killing is allowed. The news came not long after it was announced the "John Wick" spin-off, directed by Len Wiseman, began production on November 7, 2022 (via SyFy). The movie's narrative follows a trained assassin with exemplary skills in death dealing who is looking to use her murderous talents to issue a serious dose of payback to the professionals that took out her family. Winston has a lot of experience with this kind of vengeful killer, so it makes sense he would be in the mix.
"Ballerina" is yet another excellent addition to McShane's already impressive list of credits, which includes the "John Wick" movies, "Deadwood," "American Gods," and "Game of Thrones" (via IMDb). The two-time Emmy nominee has had a vast array of impressive achievements throughout his career, and it's no surprise he would want to continue his efforts in the franchise. McShane has previously mentioned what draws him to the "John Wick" movies in a video posted by FilmIsNow on YouTube, "Well, I like noir films, I mean all these kind of modern noir movies. It's stunts. It's action. It's made a certain way, which is, it's mythic. Everybody thinks it's real, [but] it's not real, of course; it's something else."
McShane seems to be all in when it comes to the "John Wick" universe, and it will be intriguing to see what Winston gets up to when he encounters Ana de Armas's titular character in "Ballerina."