Harry Potter's Alan Rickman Saw A Future In Directing For Daniel Radcliffe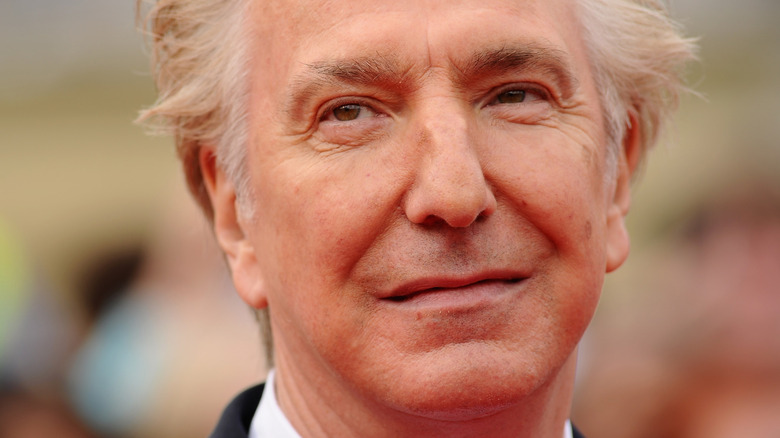 Ian Gavan/Getty Images
"I still don't think [Daniel Radcliffe's] really an actor, but he'll undoubtedly direct/produce."
Those words, which may indeed become immortal, were probably not meant for the public eye. In fact, they were in "Harry Potter" actor Alan Rickman's diaries, which were published under unclear circumstances in October. However, despite the diaries' apparent lack of praise for Radcliffe's acting abilities, they still hold a soft spot in Radcliffe's heart. On an episode of "Watch What Happens Live," the actor spoke fondly of the late Rickman.
In a Q&A session, Radcliffe — who is now starring in "Weird: The Al Yankovic Story" — revealed, "All the stuff that Alan wrote, it was very lovely and nostalgic reading his comments about us, being like, 'These kids need to learn their lines, that's kind of a nightmare right now,' all of that stuff." However, Radcliffe also addressed Rickman's prediction that the younger actor would go into directing one day.
Daniel Radcliffe would love to go into directing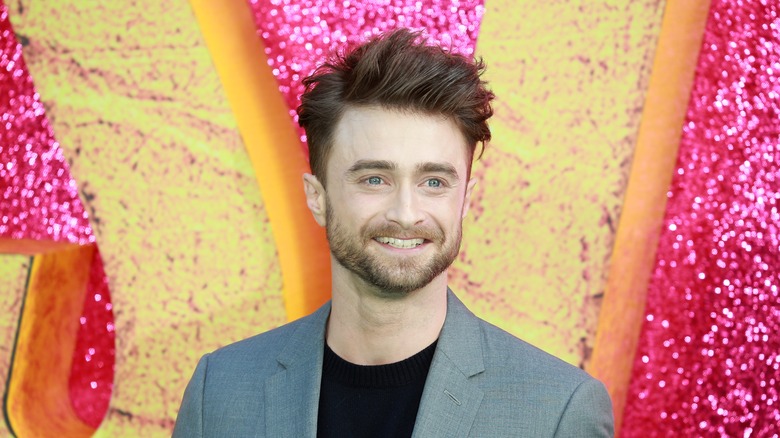 Fred Duval/Shutterstock
In the episode of "Watch What Happens Live," a caller phoned in to ask Daniel Radcliffe about Alan Rickman's diaries, which had been published in October. "Did you hear that Alan Rickman wrote in his diary that he saw a future for you in directing and producing, and do you have plans to make that shift one day?" she asked, without addressing the fact that Rickman — who played Snape in the "Harry Potter" series — had said this because he didn't believe Radcliffe was much of an actor. The caller also didn't mention that Rickman's diaries had been published without any expressed wish from the late actor to publicize them.
Radcliffe, for his part, didn't seem to mind the reference to the diaries and admitted that he'd love to direct one day. "I would love to — definitely directing," he said. "Producing seems like all the hard parts of the industry without any of the fun, and so I don't really have an interest in doing that."
Daniel Radcliffe also revealed his favorite memory of Robbie Coltrane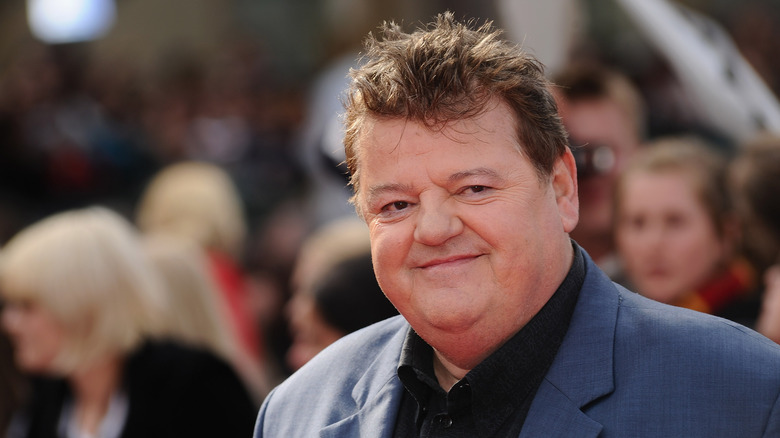 Ian Gavan/Getty Images
Of course, Daniel Radcliffe has already addressed his journey as an actor in the past. In a 2014 interview with the Daily Mail, Radcliffe claimed he hated his performance in "Harry Potter and the Half-Blood Prince." "I'm just not very good in it," he said at the time. "I hate it. My acting is very one-note and I can see I got complacent and what I was trying to do just didn't come across." 
Of course, Radcliffe has appeared in many critically-acclaimed films since then and has even received Drama Desk nominations for his performances in "Equus" and "How to Succeed in Business Without Really Trying." In any case, Radcliffe also took time during his episode of "Watch What Happens Live" to reminisce about the late Robbie Coltrane, who played Hagrid in the long-running "Harry Potter" franchise.
"Robbie was amazing at keeping us, particularly when we were very young, entertained," said Radcliffe. "Those early films were just about keeping a lot of 10-year-olds up and ready, so he was cracking jokes and incredibly funny." 
Radcliffe recently starred in the film "Weird: The Al Yankovic Story," which began streaming on The Roku Channel on November 4.