Daniel Radcliffe Admires The Effortlessness Of Imelda Staunton's Harry Potter Performance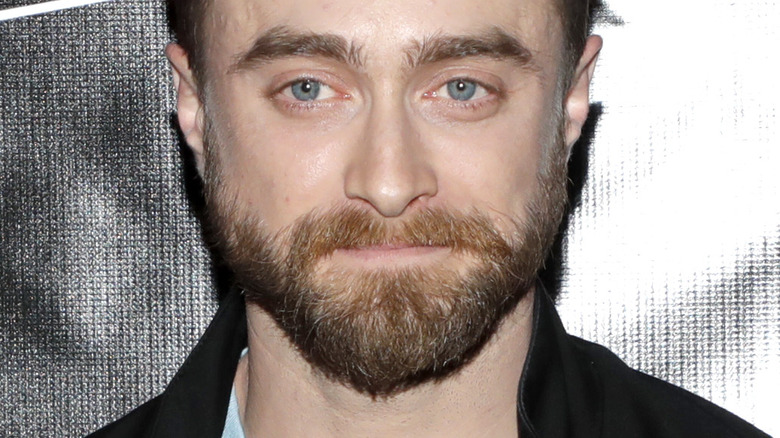 Astrid Stawiarz/Getty Images
By now, it is clear that Daniel Radcliffe is, as an actor, much more than just "the kid who played Harry Potter." Yes, it is quite likely that the Boy Who Lived will always be Radcliffe's most recognizable role. But ever since his West End turn in Peter Shaffer's play "Equus" — in which he played a violently troubled young teen, and received solid reviews (via New York Times) — it has been clear that he brings a sense of craft, risk, and versatility to acting. Much more so than many other child actors.
This isn't to say that the work he did in the eight "Harry Potter" films were mere fluff. Far from it, in fact. Radcliffe has spoken about how much he learned from working with other, more experienced actors on the sets of "Harry Potter."
Speaking with GQ, Radcliffe admitted that, being as young as he was for the first few "Harry Potter" films, he didn't think too deeply about the characters or about acting. Still, it seems that he got pretty good training by acting alongside some of the figures he did.
Radcliffe was stunned by how quickly Imelda Staunton could turn into Dolores Umbridge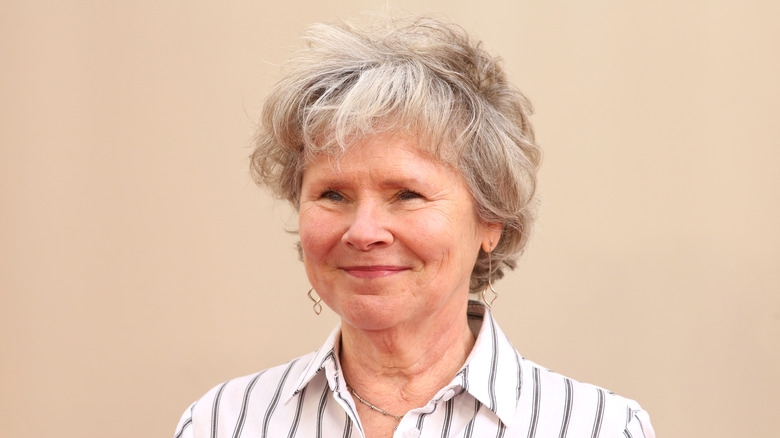 Lia Toby/Getty Images
"The people I really admired were the people who didn't mystify acting too much," said Radcliffe, "who were just able to come to set and do it. Imelda Staunton, David Thewlis, Gary Oldman, Michael Gambon; they're all people that can be very normal and chatting away and then can just turn it on..."
Radcliffe also said he was particularly impressed with Staunton's abilities. "Particularly, Imelda was one of the people that I just always looked at and went, like, 'you're so good and it's so effortless.' Because she will just be chatting away to everyone and having a good, nice life and day, and then able to give an incredibly terrifying or intense performance."
Staunton, of course, first appeared in the fifth film "Harry Potter and the Order of the Phoenix," as the sugary-but-sadistic Defense Against the Dark Arts teacher Dolores Umbridge. Umbridge quickly distinguishes herself as a professor who loves to punish her students, indeed, but does so with a smile. To be able to turn this chilling persona on and off is quite the feat.
Radcliffe has acted with some of the best actors in Britain
Staunton is a highly trained and accomplished actor, having studied at the prestigious Royal Academy of Dramatic Art and drawing critical acclaim for her performances on stage and screen. It's not for nothing that she's playing Queen Elizabeth in the final two seasons of "The Crown."
But of course, Staunton is far from the only actor with such accomplishments who appeared in the "Harry Potter" series. Maggie Smith, Kenneth Branagh, Helena Bonham Carter, Ralph Fiennes, and the list of storied, well-respected actors goes on. Several — from Zoë Wanamaker, who plays Quidditch coach Madam Hooch, to Timothy Spall, who plays the conniving and sniveling Peter Pettigrew — were classically trained and part of the prestigious Royal Shakespeare Company (via Mugglenet.com).
Robbie Coltrane — the recently and dearly departed actor known for his portrayal of Hagrid — was another widely recognized and versatile actor well before the "Harry Potter" films, appearing in everything from "Blackadder" to Branagh's 1989 screen adaptation of "Henry V."
"I feel incredibly lucky that I got to meet and work with him and very sad that he's passed," said Radcliffe in a statement after Coltrane's death. "He was an incredible actor and a lovely man" (via Variety).