Hugh Jackman Points To The Son As The Most Intense Movie He's Ever Filmed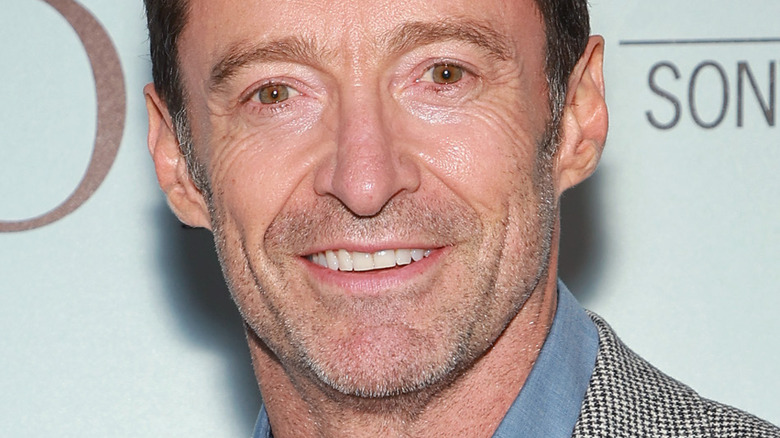 Arturo Holmes/Getty Images
It's no secret that Hugh Jackman is generally beloved by fans worldwide (via Reddit). The actor has been part of some incredibly well-received and critically-acclaimed projects over the years. Marvel Comics fans know him as arguably the perfect live-action adaptation of Wolverine from the X-Men. Jackman has appeared as the character across nine films since 2000's "X-Men," in a leading role, cameo, or other mediums and mentions like "Deadpool" and "Deadpool 2." His last appearance as the character was very publicly in "Logan," which received an Academy Award nomination for Best Adapted Screenplay (via The Hollywood Reporter). Now, according to a reveal that both he and his 'frenemy' Ryan Reynolds posted on Instagram, Jackman will return to reprise his role as Wolverine in the upcoming "Deadpool 3" on November 8, 2024.
However, in breaking away from Wolverine, Jackman is a skilled performer and singer. He has had 11 roles on Broadway, with two Tony Awards under his belt (via Playbill). Audiences may also recognize Jackman's roles in films like "The Prestige" alongside Christian Bale, "Les Misérables," "Prisoners," and "The Greatest Showman" (via IMDb). Clearly, Jackman can do it all, and many of the roles that he chooses require intense preparation, vocal strain, and plenty of physical movement. Nevertheless, Jackman has recently revealed in an interview that one of his upcoming roles is arguably the most intense movie that he's filmed thus far.
Hugh Jackman said having no rehearsals for The Son made it intense
During a conversation Hugh Jackman had with Good Morning America to talk about his upcoming movie, "The Son," the actor stated that his time on the movie was the most intense film he's been part of. Jackman was specifically asked about director Florian Zeller's decision to have the main cast not rehearse any scenes prior in what was seemingly an effort to have raw emotion appear on camera. Jackman explained, "Yeah, I was surprised by that because he's a theater guy and I'm a theater guy. I like rehearsals but he just said, 'I think we have to trust each other, we have to trust it, and we have to go with what we're feeling in the moment.'" Jackman continued that this increased the intensity of the scenes between him and his fellow actors immensely. "It was very intense, it was certainly the most intense movie I've ever done," he said.
Jackman explained that there was a lot of trust and he was very grateful to get to work with actors like Laura Dern, Anthony Hopkins, Vanessa Kirby, and Zen McGrath, as they had to do scenes that portrayed, according to him, "the most horrific moments you can imagine having in life." The film has a limited theater release on November 25th but has thus far received less than stellar critical reviews (via Rotten Tomatoes). Only time will tell how audiences receive the film in a few weeks.