Hugh Jackman Couldn't Keep Up With Sandra Bullock In His Failed Miss Congeniality Audition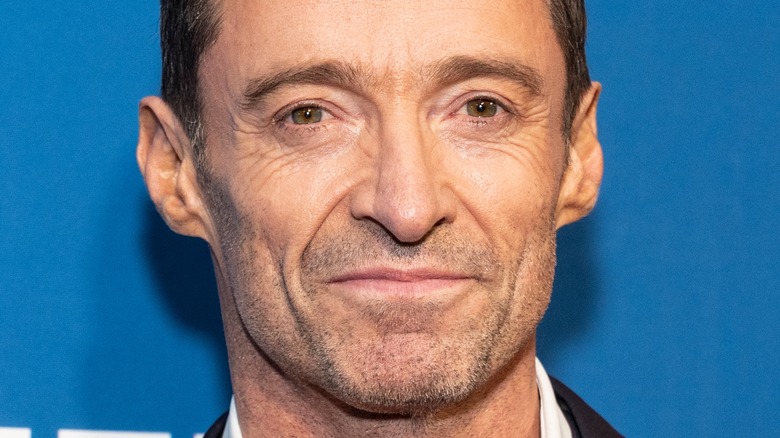 lev radin/Shutterstock
"Miss Congeniality" is a 2000 American comedy starring Sandra Bullock and some other talented folks. Look, we all know about Bullock's turn as the undercover FBI agent who infiltrates the Miss United States Pageant to stop a terrorist bomb threat, right? She taught us how to take down a dude with the power of S.I.N.G. — an acronym that stands for four different tender locations on the male body — and how to look damn good doing it. According to Rotten Tomatoes, the film was not received particularly well by critics, but maybe, just maybe, those same critics would have been more receptive to Bullock's masterpiece if Hugh Jackman had been along for the ride. 
That's not some wild fantasy, by the way. There was a very real possibility that Wolverine could have appeared alongside Bullock's Gracie Hart. It was on the table, at least, until Jackman went in for his audition. The poor guy did his best. 
No one can keep up with Sandra Bullock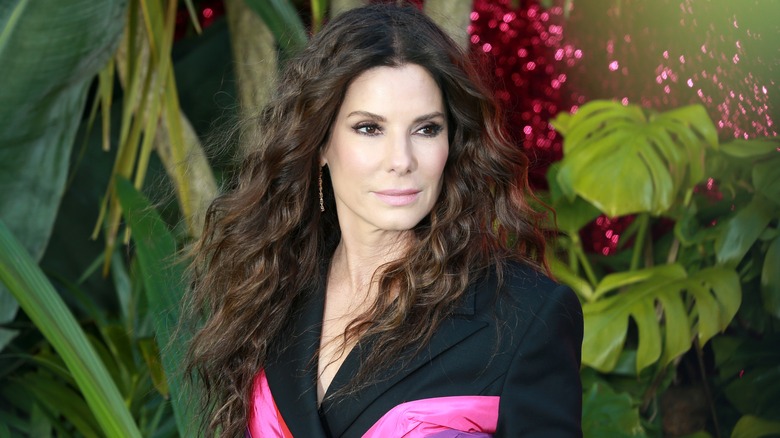 Fred Duval/Shutterstock
As shared in an interview with Variety, Hugh Jackman admitted to having bombed an audition for "Miss Congeniality." Let's set the scene because it's both messy and hilarious. At the time, Jackman had filmed "X-Men," his breakout film, but it had yet to hit theaters. With that in mind, he possessed precious little social currency to bargain for a better salary deal. Jackman's agent knew this and insisted that he audition for "Miss Congeniality," claiming that Jackman was a shoo-in for the love interest role, FBI agent Eric Matthews. The fact that Jackman could use the role as leverage for other movies didn't hurt, either. So, Jackman auditioned, and, to his surprise, Sandra Bullock was present to read with the auditioners. "It was the first time I'd tested [with another actor]," said Jackman. "I was impressed that she was in there. I didn't expect her to be in there." 
Jackman went on to say that he was totally unprepared to match wits with Bullock, whose familiarity with the material and overall ability drastically outpaced him. Recalling the moment, he said, "Holy s***! She's amazing! And so quick and fast. I'm not even vaguely up to speed here. I was pedaling as fast as I could, but I didn't know the script well enough."
Obviously, he didn't get the role, which he admitted was "humiliating" after his agent had framed the audition as such a sure thing. It didn't hurt Jackman too much, though, as "X-Men" was released in 2000, grossing over $296 million at the box office (via Box Office Mojo). His role in "X-Men" would also earn him a Saturn Award for best actor.