FBI Star Shantel VanSanten's Exit Explained By Showrunner Rick Eid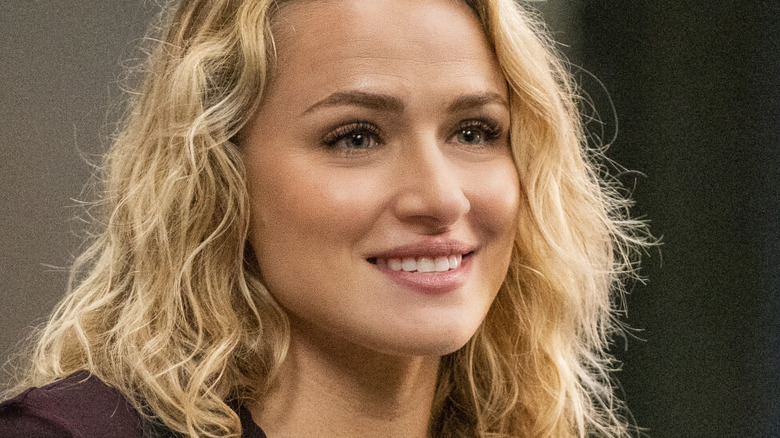 Bennett Raglin/CBS
The following article contains spoilers for "FBI" Season 5, Episode 6 — "Double Blind" 
"FBI" has already survived the loss of two of its major stars during its five-season run on CBS. Ebonée Noel's Kristen Chazal only lasted for two seasons on the procedural program and was replaced by John Boyd's Stuart Scola in the field. Sela Ward left the show after one season as Dana Mosier. Though the rest of the series regulars have generally stayed rock-solid in their roles, the possibility of sudden death always lingers around the corner. 
In the case of the recently-departed Nina Chase (Shantel VanSanten), her exit was less violent and horrifying but hopeful, bittersweet, and unsettled. It turns out there's a reason why the character wasn't permanently disposed of but instead has been left in limbo while kickstarting a significant lifestyle change for another person on the team. Here's what Rick Eid, who is the showrunner and executive producer for the long-lived drama, has to say about why they chose to keep hope alive regarding Nina's presence on the program.
Nina Chase's ending leaves the character up in the air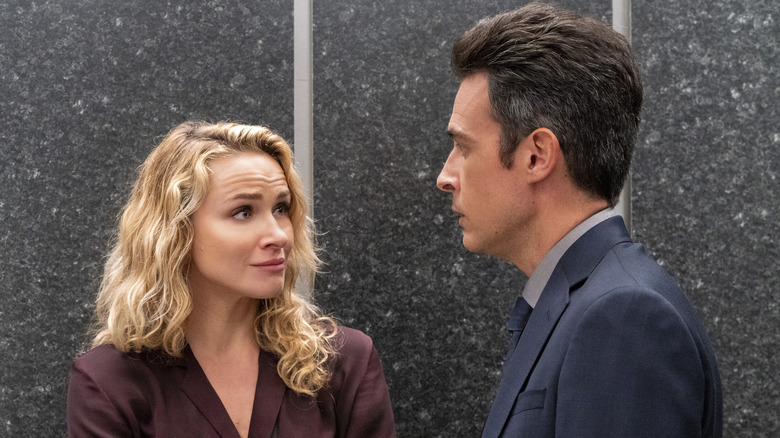 Bennett Raglin/CBS
In "Double Blind," Nina Chase learns that she's pregnant. Immediately choosing to take a break from the dangerous world of being an undercover agent, she leaves the team and tells Stuart Scola she's going to take a desk job while she both absorbs the news and tries to decide what her future holds. Stuart — her lover and the father of the child — is understandably stunned when he learns he's about to become a father. She explains gently that she needs a little time alone, but they leave the discussion with a bittersweet kiss.
It's a bravely open-ended conclusion to her storyline, and Rick Eid told TV Insider that he wanted it to be that way. It is slated to give Stuart more storyline to work with while avoiding a devastating death for Nina. "We didn't want to kill Nina off. She's been an incredible addition to the show, and intertwining her story with Scola's allows us to keep her character alive. It also gives Scola's character another dimension; he's now facing fatherhood on top of being an FBI Agent."
And don't worry, Nina fans, she's going to be coming back with time. "Though Nina is leaving the team, she's still an FBI agent, and her relationship with Scola will continue in some capacity. We'll see her again soon," says Eid. Perhaps Nina will return — baby in tow — during the show's guaranteed sixth season in 2023.