Yellowstone's Wes Bentley Believes A Jamie And Beth Showdown Is Inevitable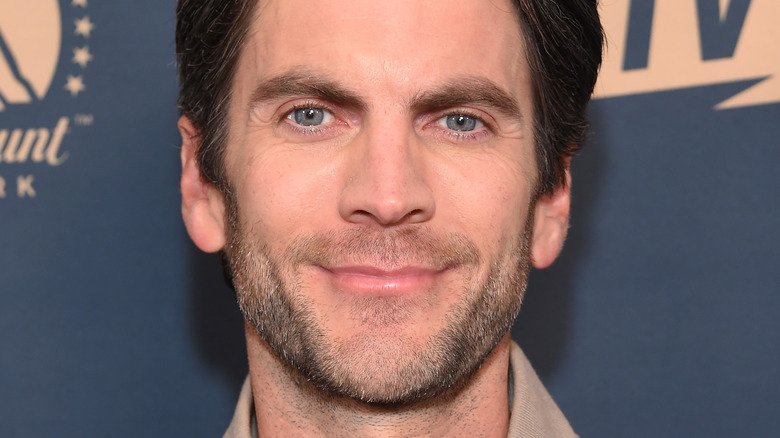 DFree/Shutterstock
No character is in a worse position going into "Yellowstone" Season 5 than Jamie Dutton (Wes Bentley). The adopted son of the Dutton clan has always felt like the odd man out around others, seemingly preferring political backrooms to the Dutton Ranch.
The truth of Jamie's relationship with his sister Beth (Kelly Reilly) in "Yellowstone" was revealed through a flashback showing a young Jamie taking Beth for an abortion that ultimately takes away her ability to conceive children. He later finds himself in over his head when he kills a reporter he spilled family secrets to, a scene that must be staged to not look like murder. Add to all of this the fact that "Yellowstone" Season 4 ends with Jamie killing his real father, Garrett Randall (Will Patton), a crime Beth now holds over his head, and losing his dream job of governor to John Dutton (Kevin Costner), and it's not difficult to see why the complicated character is now at his lowest.
Any potential redemption for Jamie seems foiled in one way or another by Beth. Beth finally has control over Jamie, and if there's one person she would never consider mercy for, it's her stepbrother. An ultimate showdown between the two always felt inevitable, but considering recent events, it now seems closer than ever. Jamie Dutton actor Wes Bentley addressed the future of his character's relationship with Beth and how bad things could get between the two in "Yellowstone" Season 5.
Wes Bentley promises a 'fight' to come between Jamie and Beth
In an interview promoting "Yellowstone" Season 5, Wes Bentley promised a fight is coming between Jamie Dutton and Beth.
"There is a fight. There's a fight, but I don't want to say much more than that, because I'd love for the fans to discover that and what that means," Bentley told Den of Geek. While he didn't give specifics on this coming showdown, the actor made it clear that Beth has threatened Jamie's life, and it's either fight or end up dead. Bentley also expanded on the character's state of mind, explaining that he has been checkmated by his sister just as he's lost everything in the world he cares about, from his adoptive family to his birth father to his career.
"All he's got is the anger he feels and the intense hatred he now has for Beth is boiling. He's got no options, and that's going to pop," Bentley teased.
Jamie is a difficult character to pin down, sometimes an adversary to his own family and sometimes an ally. His ambition has pushed him to commit terrible crimes, but we've also seen his love for his family and his want to be better. "Yellowstone" Season 5 is different as Jamie has been forced into a corner where it's been made clear he only has himself to rely on in what is shaping up to be a Dutton family civil war.