Blue Bloods Fans Are Loving Abigail's Prominent Storyline In Season 13 Episode 5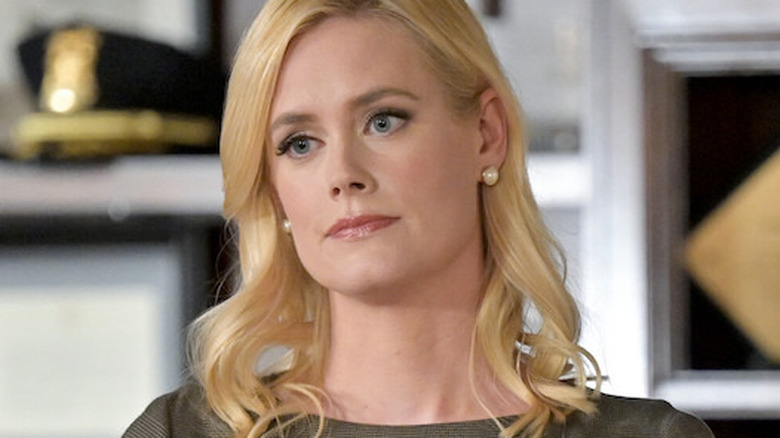 John Filo/CBS
"Blue Bloods" is a show that follows the members of the Reagan family and all of the people in their orbit. Even though the character was so nondescript early on that she had a completely different first name and (in some episodes) no last name as credited, Abigail Baker has proven herself to be an integral part of NYPD Commissioner Frank Reagan's (Tom Selleck) office. Played by actress Abigail Hawk, Abigail is always a welcome sight at One Police Plaza. Although she gets sidelined from time to time, fans have made it clear that they want to see more of Abigail. She's loyal, confident, and determined, characteristics that have granted her Frank's respect since the beginning.
As a series that features a large ensemble cast, the show is bound to focus on different characters from time to time. Luckily, fans got a chance to see Abigail take on a more prominent role in this week's episode. While "Blue Bloods" typically follows a procedural formula, there are episodes that reference storylines from previous seasons and the most recent installment falls into this category. Even though the narrative touches on a painful experience from Abigail's past, viewers were excited to see the character step into the spotlight for a change.
Fans love to see Abigail have more screen time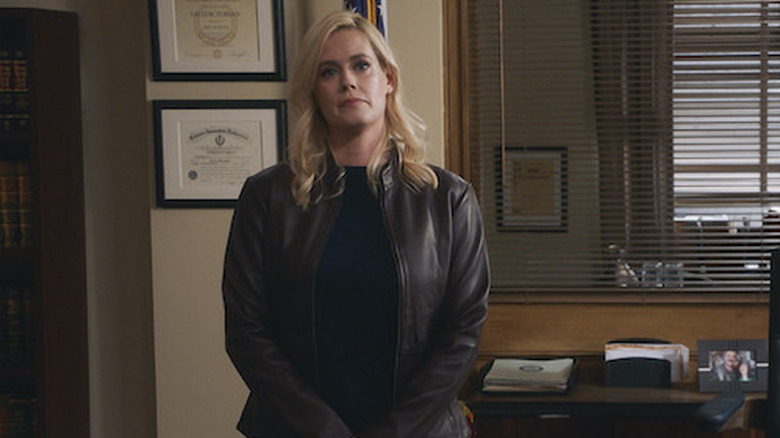 CBS
Although Abigail was relieved to see her attacker apprehended after she was attacked in Season 11, the latest episode forces her to confront old fears. The latest episode, titled "Homefront," follows Abigail as she struggles to come to terms with the fact that her assailant might get a reduced sentence because he is willing to provide evidence against a slippery mob boss. When Erin (Bridget Moynahan) refuses to use her influence at the district attorney's office to help her, Abigail decides to find a way to prosecute both criminals at once. The character gets to prove her investigative skills out in the field and eventually gets justice in both cases.
Fans of the show loved to see the character take center stage. A lot of people on Twitter probably share the opinion of @DJRiter, who wrote, "I'm liking Abigail in the field! I wouldn't cross her!" Viewers were also quick to praise Abigail Hawk's performance. "It was good to see @abigail_hawk being given more meatier roles on #BlueBloods," wrote @DDarwent. On Reddit, fans were just as complimentary. "Abigail is a 1st grade detective, she should be in more episodes," wrote u/save-therhino-. Some people might even agree with u/NoleFandom, who wrote, "Abigail needs her own spin-off. She is the most liked character on the show."
Even if Abigail doesn't get her own spin-off, the episode further demonstrates Abigail's tenacity and resourcefulness and reinforces her importance as a member of Frank's inner circle.