Black Panther Director Wanted To Include Kraven The Hunter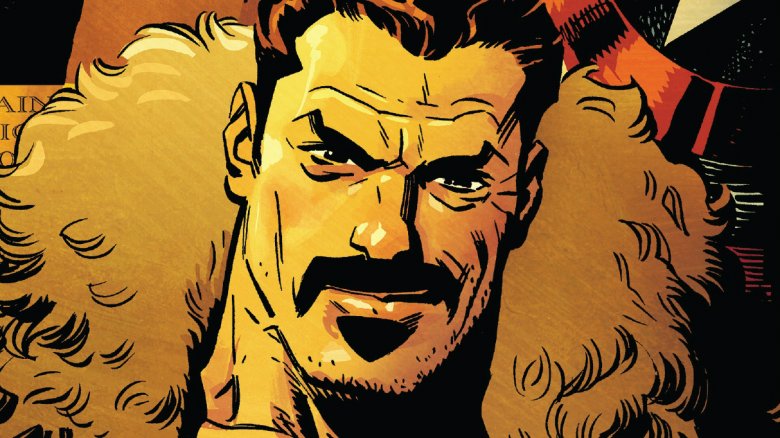 Marvel Comics
There's no shortage of compelling Marvel characters in Black Panther, but if director Ryan Coogler had his way, there would've been at least one more.
Coogler recently told Yahoo! that he originally wanted to include Kraven the Hunter in the upcoming blockbuster, but he wasn't able to due to contractual issues. 
"Being a Marvel fan, you want to grab all the characters, he said. "I've always loved Kraven the Hunter in almost every iteration. So there was a moment [when I asked], 'Can I grab Kraven?' and they [said], 'Nah, you don't have Kraven.' He was one where I thought, 'Oh, man.' But I don't even know if he would have worked in the movie we ended up with. This was the early days."
Kraven was first introduced in a 1964 issue of The Amazing Spider-Man and he's best known as one of Spidey's enemies. He's a big game hunter who has moved on from killing animals and turns his attention to superheroes — especially those named after animals. 
But there's a good reason that Coogler couldn't use Kraven. A few months ago, it was reported that Sony is planning a movie about the character for the Spider-Man universe that will also include Venom and the Silver Sable and Black Cat movie Silver & Black. However, we could potentially see the character even before that if he's included in the sequel to Spider-Man: Homecoming. That film is expected in 2019. 
Meanwhile, Black Panther – which features Michael B. Jordan as the villainous Erik Killmonger and Andy Serkis as Ulysses Klaue — opens on Feb. 16. It's already poised to become one of the biggest superhero movies of all time.