Sylvester Stallone Explains Why He Called Out Rocky Producer Irwin Winkler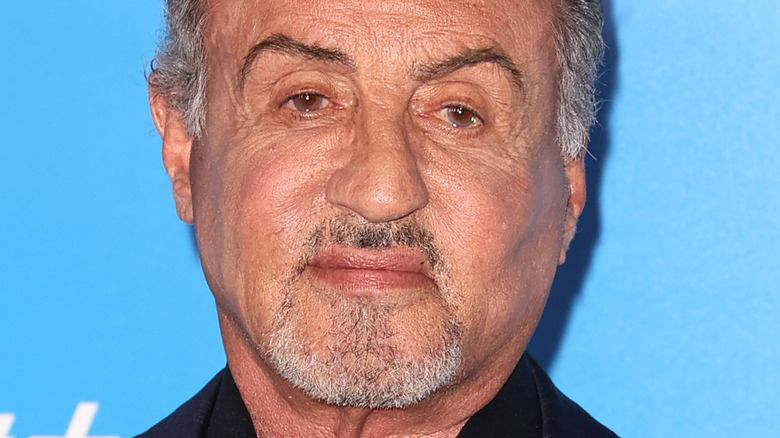 Ernesto S. Ruscio/Getty Images
After six of his own stories and two involving a new student and champ, Adonis Creed (Michael B. Jordan), Sylvester Stallone finally stepped away from the world he'd created with "Rocky Balboa" after having a heartfelt goodbye in "Creed II." When it came to the next chapter, he told Metro UK back in July that with "Creed III," "I bowed out of that one, I just didn't know if there was any part for me." That may be the case, but Hollywood hasn't rung the bell just yet on the franchise, with not only "Creed III" set for release next year, but also a confirmed "Drago" spin-off waiting to step into the ring. The only issue is that, allegedly, no one told Stallone about the spin-off.
In August, the actor/writer/director expressed his disappointment on Instagram that a world he'd created was continuing without his knowledge. He cited longtime producer Irwin Winkler as the leading cause of his frustration about the direction the "Rocky" franchise was going in. "Just found this out," wrote Stallone. "ONCE AGAIN , PATHETIC 94 year old PRODUCER and HIS SELFISH USELESS CHILDREN are once again picking what is left OFF THE BONES of another wonderful character!!!" The post, before it was eventually deleted, showed a Photoshopped image of Rocky being fed on by a vampiric Winkler who he at the time, described as a "bloodsucker." Now he's finally addressed his brief bout of rage and his issue with what's happening with the "Rocky" franchise.
Stallone wanted to have a say in the future of the franchise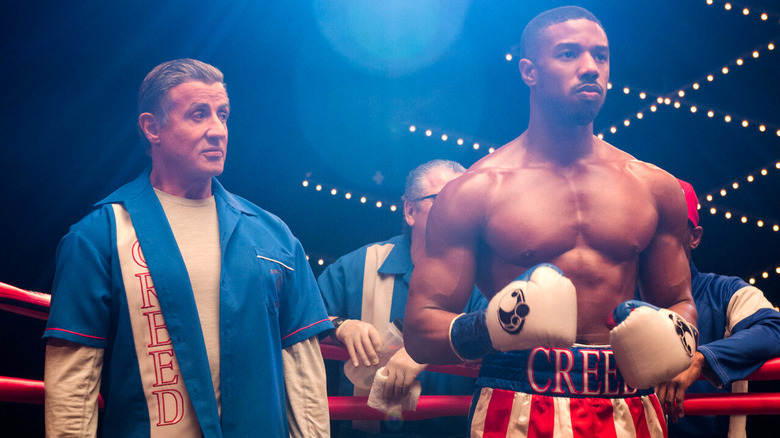 MGM
Speaking to The Hollywood Reporter, the Italian Stallion was asked about the Instagram post, and he revealed that the shock of a "Drago" movie only added to issues regarding the fact that he doesn't own any of the rights to the Rocky character, despite creating him. "They wanted another 'Rocky.' And I was willing to do it," Stallone explained. "But I said, 'After 45 years, can we change the playing field a little bit? Level it out? Can't I get a piece of what I created all these years ago?'"
The history of "Rocky" even coming to fruition is iconic as the franchise that came from it. The nature of the underdog was engrained into the script, thanks to Stallone who wrote it and fought (not literally) to play the lead role. However, Stallone explained to THR that deals made back in the day prevented him from claiming ownership.
"It was a deal that was done unbeknownst to me by people that I thought were close to me and they basically gave away whatever rights I would have had. At the time I was so excited to be working and I didn't understand this is a business. Who knew Rocky would go on for another 45 years?"
Even so, he felt his history with the franchise was enough to weigh in with a bit of say-so on its future. "I don't want anyone to control it. If I write it and the studio agrees to do it, it's done. You can't [make a Rocky sequel] just because you want your children to have a job," he said, referring to his Instagram post that attacked Winkler and his producer children. "The other producer, Bob Chartoff, was always very nice. Irwin Winkler was just the opposite." 
Is the world of Rocky really moving on without Stallone?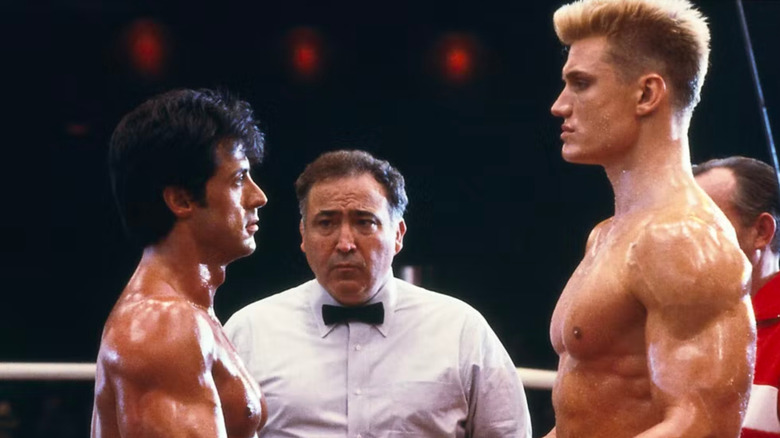 MGM
Regardless of the studio stalemate, that isn't stopping the production line of punch-ups from continuing — but it's another area Stallone seemingly has no part in, either.
THR asked Stallone if he'd squashed any beef between himself and actor Dolph Lundgren after the announcement of "Drago," who he called out for not telling him about the project. At the time of his original Instagram post, his former on-screen opponent replied saying he was under the assumption Stallone was on board with "Drago" as a producer. Thankfully though, Sly revealed that was all water under the bridge. "I'm actually calling him today because he underwent some ankle situation. The Dolph thing, again. This is a classic case of them going around and trying to continually cherry-pick aspects of Rocky without even asking me if I want to join in."
It'll be interesting to see if anything more starts to brew in the lead-up to "Creed III" and if Stallone will be welcomed back to the franchise that, let's face it, wouldn't be anything without him. If the lack of collaboration in the upcoming threequel is any sign, the future doesn't look promising. "I'm not an executive producer on the 'Creed' movies. [Director] Ryan Coogler is. Michael B. Jordan is. [Winkler and Chartoff's] children are. Not mine. I'm the only one left out."