Fans Told Looper Which Character In The Conners Is Their Favorite - Exclusive Survey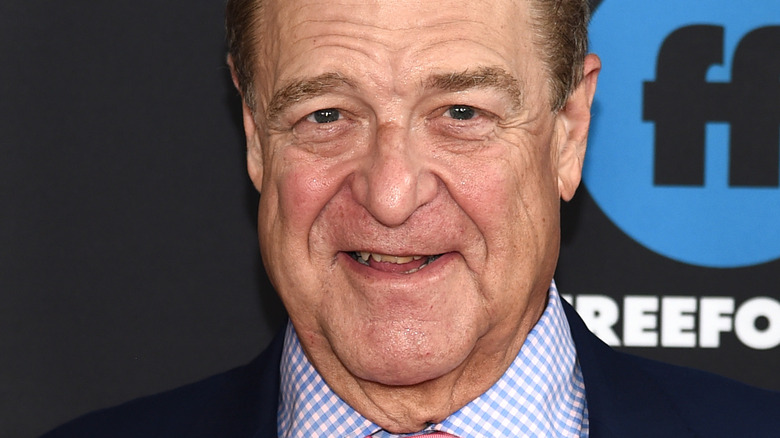 Dimitrios Kambouris/Getty Images
When "The Conners" premiered on ABC in 2018, it wasn't technically a "new " show. Sure, the title was different, but most of the characters were already known from the original "Roseanne" series from the 1980s. New characters were added for the show's 10th season which came nearly 30 years later, but the sitcom transitioned to "The Conners" when matriarch Roseanne Conner was killed off in the aftermath of Roseanne Barr's release from her own show after she fired off offensive tweets, per The New York Times.
Roseanne's demise marked a shift in focus for the franchise. Her widower, Dan (John Goodman) found new love and marriage with a high school classmate, Louise (Katey Sagal). Becky Conner (Lecy Goranson) became sober – and a single mom — and Darlene Conner's (Sara Gilbert) kids, Harris (Emma Kenny) and Mark (Ames McNamara) were given their own storylines. By Season 5, Conner son D.J. (Michael Fishman), was missing from the cast. In an interview with People, the actor revealed that he was "told" he would "not be returning for Season 5," but he expressed his gratitude for his time on the series.
While D.J. didn't survive the spinoff, fans do have a favorite character on "The Conners."
Fans of The Conners revealed an overwhelming favorite in a Looper survey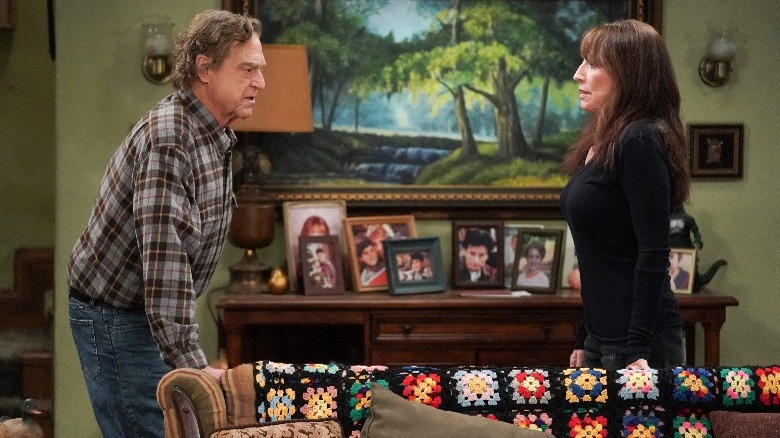 ABC
Fans spoke loud and clear in a recent Looper survey about "The Conners." When 606 viewers were asked to name their favorite character, siblings Becky, Darlene and DJ all landed in the same range. (The breakdown: Becky Conner-Healy 16.01%, Darlene Conner 17.49%, and D.J. Conner 15.68%.) Aunt Jackie (Laurie Metcalf) scored a little better, with 18.32 percent of the votes. The least favorite, by far, was Harris Conner-Healy (Emma Kenney), the bratty teen daughter of Darlene and her ex-husband David (Johnny Galecki). Harris scored a measly 3.14 percent of votes in our survey. So who landed as most popular? That would be Dan Conner; the loveable patriarch played by John Goodman received 29.37 percent of the votes.
Dan Conner's win may not be a huge surprise to fans. Time once described the character as one of the Top TV dads, right alongside Mike Brady and Ward Cleaver. And that hasn't changed, even though his family life has. Over the past five seasons of "The Conners," viewers saw Dan go from a mopey widower to a newlywed. His house is still open to his kids, grandkids, and sister-in-law, and he was accepting when his young grandson Mark Conner Healy came out as gay. Fans have always loved Dan. In a Reddit thread, one fan wrote that Dan has been a favorite "since day 1," while another agreed, "Dan is always no 1 for me."
While Dan was actually killed off in the original "Roseanne" series, Goodman was fine with that being a forgotten plotline. When asked what he thought of how his character was brought back for the revival series, he cracked that he "didn't really care" how it happened, just that it did (via E! News).