Hanna Series Casts The Killing Stars In Lead Roles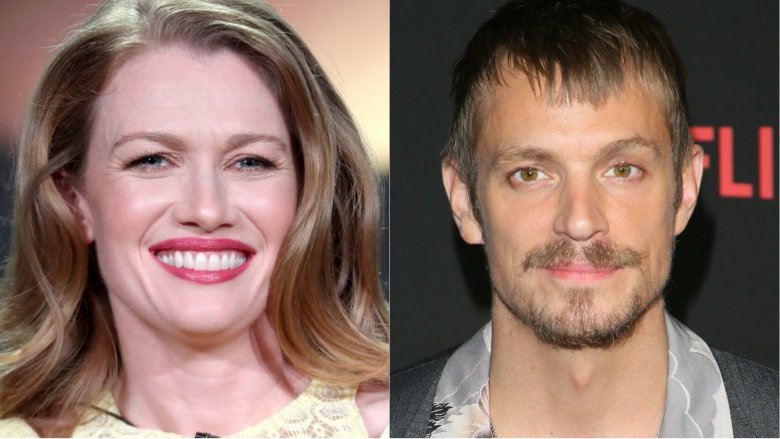 Getty Images
Two former detectives have found each other again.
Amazon's series adaptation of the 2011 movie Hanna has cast its three leads, and for two of them, it's a professional reunion.
Variety reports that Mireille Enos and Joel Kinnaman have signed on to headline the new show, which was ordered straight-to-series last year.
Esme Creed-Miles has also signed on as the series' third lead, playing the title role of Hanna.
The series was written by David Farr, who co-wrote the original movie, with Legion director Sarah Adina Smith on deck to direct. It will expand on the film's story of an expert child assassin who grows up being raised in the wilderness by a former CIA agent.
"I am delighted to be able to return to the Hanna story," Farr said, when the series was originally announced. "Joe Wright's movie was dazzling, but inevitably there were certain elements that a feature-length film wasn't able fully to explore. It's a pleasure therefore to be able to revisit the material in a longer format and take Hanna into whole new physical and emotional worlds."
Kinnaman will play Erik, a clever ex-CIA, ex-soldier survivalist who has been raising Hanna alone in the wintry woods of northern Poland for the last 15 years. Enos will play Marissa, an off-book CIA agent with a dark secret who is doggedly pursuing the fugitive family.
Enos and Kinnaman last worked together as the mismatched detective partners on the crime drama The Killing, which was launched on AMC in 2011 before finishing its four-season run on Netflix in 2014.
Kinnaman can currently be seen on Netflix's Altered Carbon, while Enos will next be seen playing the character of War on Amazon's Good Omens series, which is expected to make its debut this year.