Law & Order: SVU Season 24, Episode 6 Has Fans Buzzing Over Rollins' Looming Exit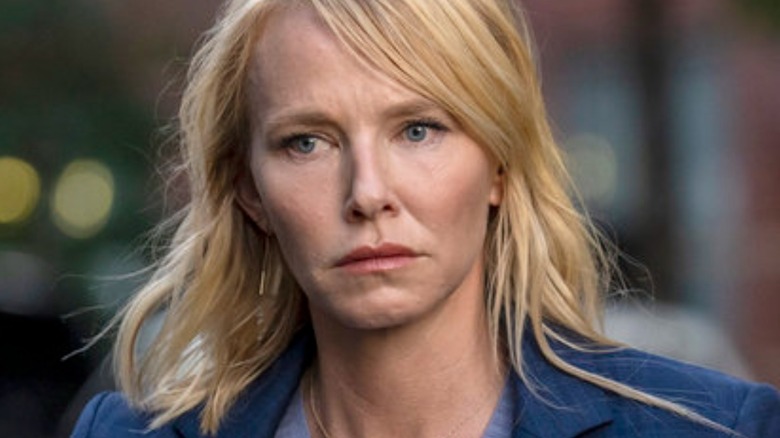 Zach Dilgard/NBC
This article contains spoilers for Season 24, Episode 6 of "Law & Order: SVU."
Since its premiere way back in the autumn of 1999, "Law & Order: SVU" has seen many characters leave and return to the 16th precinct. The most noteworthy exit after the departure of Stephanie March as ADA Alexandra Cabot was the departure of Christopher Meloni as Detective Elliot Stabler at the end of Season 12. Both of these popular characters eventually returned to the series after years away from the unit, but this doesn't ease the loss many fans feel once their favorites turn in their badge or law credentials for new careers or positions.
Kelli Giddish, who plays Detective Amanda Rollins, a transplant from the Atlanta Police Department, will be the latest star of the show to leave the program. But the good news in this farewell is that both she and ADA Carisi (Peter Scanavino), affectionately known as "Rollisi," will both have a happy ending, according to writer/executive producer Julie Martin. With this good news in mind, the events of Season 24, Episode 6 have fans wondering exactly how Det. Rollins will leave the series.
Law & Order: SVU fans are conflicted over how Rollins will leave the show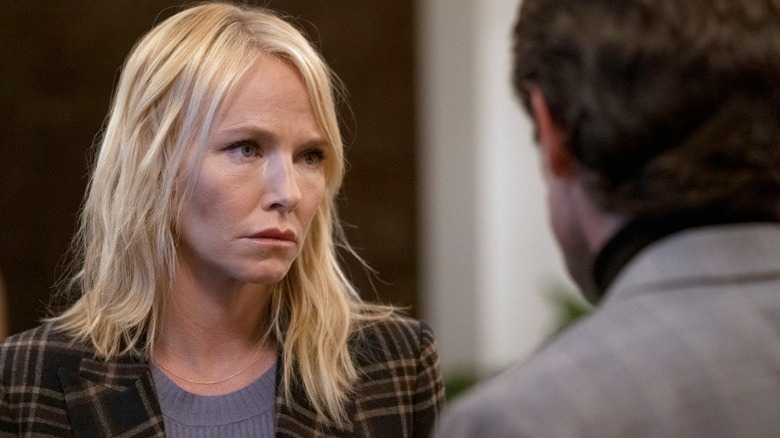 Ralph Bavaro/NBC
Episode 6 of the 24th season of "Law & Order: SVU," titled "Controlled Burn," centered on a sexual assault case that both Captain Olivia Benson (Mariska Hargitay) and Detective Amanda Rollins investigate. But there are also some revealing moments with Rollins as we see her providing lectures to criminology students once she stands in for Carisi, who was unable to teach the class (per NBC). The episode plays out in typical "SVU" fashion, but it's Amanda's story that truly had fans captivated due to her impending exit.
On Twitter, @Katie_Classique commented, "Amazing how for the longest time Rollins and Fin never got proper lines or scenes depicting them working as detectives. Now that Rollins is leaving they decide to show it [confused and shoulder-shrug emojis] #SVU #LawandOrderSVU." Some fans went straight to the point and confronted the reality of Giddish's leaving the program, with @LordDavislive stating, "They shouldn't kick off Rollins!! #LawAndOrderSVU." Fan reactions on Reddit were a bit more detailed, with Redditor u/TracyJackson23 sharing, "I think it would be a nice send-off for Rollins to go back to school, get her masters, and settle down as an instructor somewhere as this episode would insinuates. Gives her the possibility to show up as a cameo in the future." We will have to wait and see what happens since Kelli Giddish will officially leave the 16th precinct in Season 24, Episode 9.