Quentin Tarantino Definitively Claims He's Not Interested In Directing An MCU Project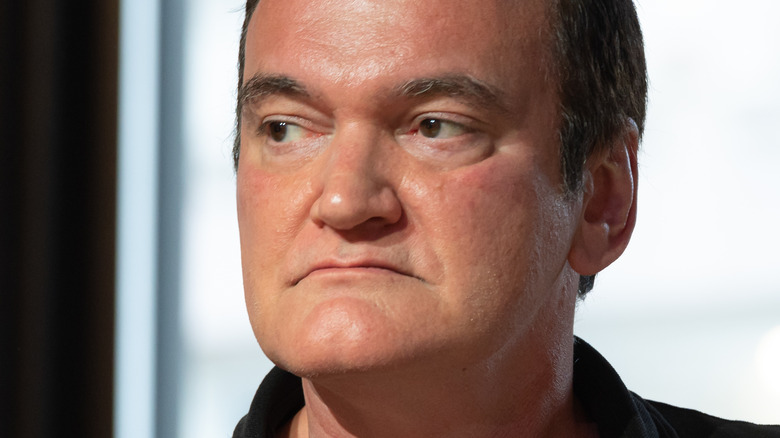 Noam Galai/Getty Images
If you've ever wondered what a Quentin Tarantino film set in the MCU would look like, prepare to be perpetually disappointed. Tarantino isn't interested, making him the latest in a long line of widely revered directors to pooh-pooh the notion of helming a superhero movie.
While a handful of respected filmmakers have by now tried their hand at cape flicks, including, recently, Chloe Zhao's "Eternals" and Sam Raimi's "Doctor Strange in the Multiverse of Madness," an even greater number have scoffed at the notion, citing the assembly-line production style and heavy reliance on VFX, among other perceived artistic depredations of such big-budget blockbusters. Others, such as Destin Daniel Cretton, have been sweet-talked into directing an MCU feature.
In the latest example of what's become a trend within entertainment journalism, The Los Angeles Times questioned Quentin Tarantino as to why he's never directed a superhero movie. If the journalist, who writes that he knew what Tarantino would say but thought it would be fun to hear him say it, was searching for a pull quote that would make its way into secondary reporting such as this, he certainly got one. Tarantino was quick to put forth some strong opinions about superhero directors and explained why he doesn't want the job.
Tarantino: MCU directors are 'hired hands'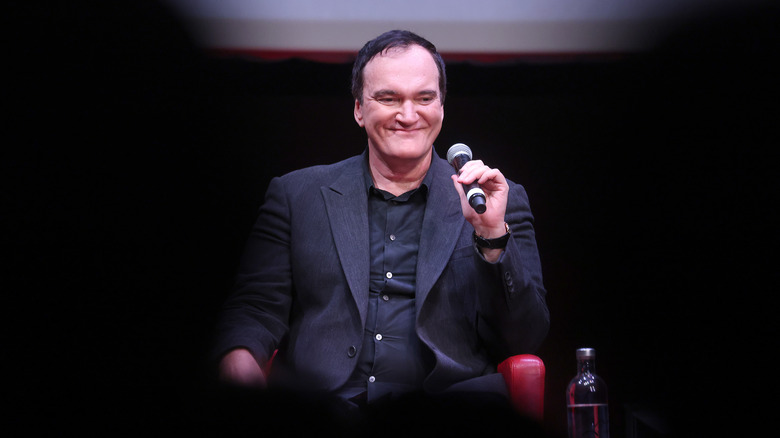 Franco Origlia/Getty Images
Quentin Tarantino, talking to The Los Angeles Times, said he would not consider helming a Marvel or DC movie, comparing such projects to work-for-hire gigs. Said the "Once Upon a Time in Hollywood" director, "You have to be a hired hand to do those things. I'm not a hired hand. I'm not looking for a job."
Tarantino's remarks come amid a wave of controversy regarding the relative artistic value of superhero blockbusters and their warping effects on the movie business overall, a debate brought into vogue when one of Hollywood's most venerated directors, Martin Scorsese, was dismissive of the genre in comments and subsequently published a 2019 New York Times opinion letter defending his position. Soon to join the "Raging Bull" director was winery proprietor and occasional filmmaker Francis Ford Coppola, who compared superhero movies to amusement parks (via The Guardian). And, as noted by Newsweek, Bong Joon-ho, Ridley Scott, David Cronenberg, Denis Villeneuve, and more have all joined the ranks of anti-superhero dissent with varying degrees of invective.
Likely because drawing such comments out of a respected director is a surefire way of drawing widespread attention to an interview, journalists have lately made a common practice of grilling filmmakers about their feelings on superhero flicks and the MCU. In 2021, The Washington Post published a column entitled, "Please stop asking film directors about Marvel movies," in which the writer pleads, "I'm hoping interviewers put the Marvel Question to rest. There's little to be gained besides clicks."
Tarantino's attitude toward Marvel movies puts him alongside many a fellow auteur in his distaste for the cinema du jour. However, if a superhero movie by the guy who made "Django Unchained" sounds like your dream come true, well, dream no more.