All The Oscars That Once Upon A Time In Hollywood Won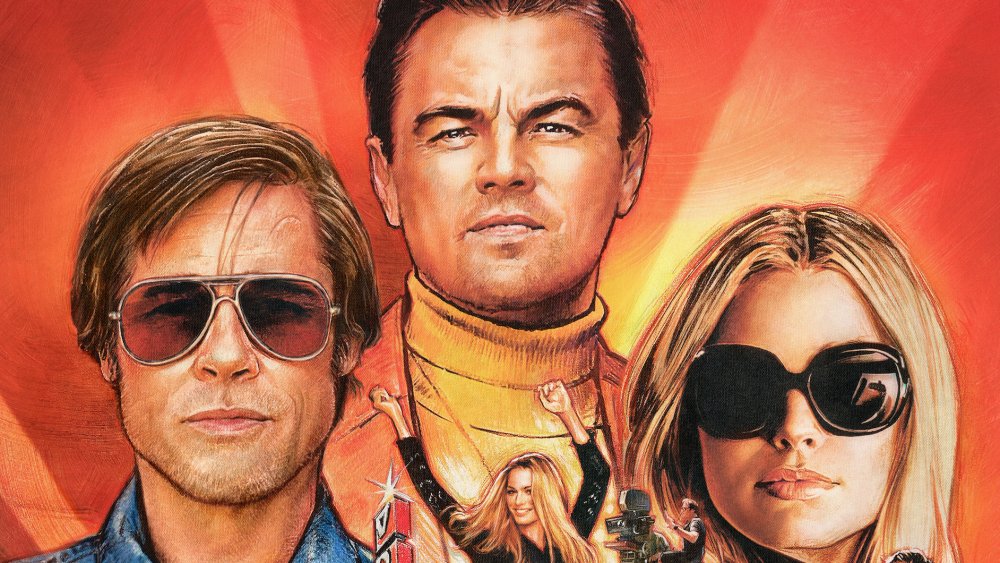 Sony Pictures Releasing
Quentin Tarantino's Once Upon a Time in Hollywood isn't exactly the fairy-tale the title suggests, but there was no doubt everyone involved in the film was hoping for some Oscars magic. This ninth offering by the celebrated director had a heck of a nomination slate at the 2020 Oscars: sound editing, production design, costume design, sound mixing, cinematography, original screenplay, director, supporting actor (for Brad Pitt), actor (for Leonardo DiCaprio), and best picture. 
Once Upon a Time in Hollywood is a fictionalized story of Hollywood's cultural history, set in 1969 and centered around the equally fictional actor Rick Dalton (DiCaprio) and his stunt double, Cliff Booth (Pitt). Featuring spaghetti westerns, the Manson Murders, and the faded glory of post-World War II stars who lost their mojo as the conflict in Vietnam began, the film is intended to be a love letter to the joy, dysfunction, and fascination Hollywood has supplied us for over a century. 
From the film's long nomination list, here are the awards Once Upon a Time in Hollywood took home during the 2020 Oscars.
Brad Pitt won Best Supporting Actor for Once Upon a Time in Hollywood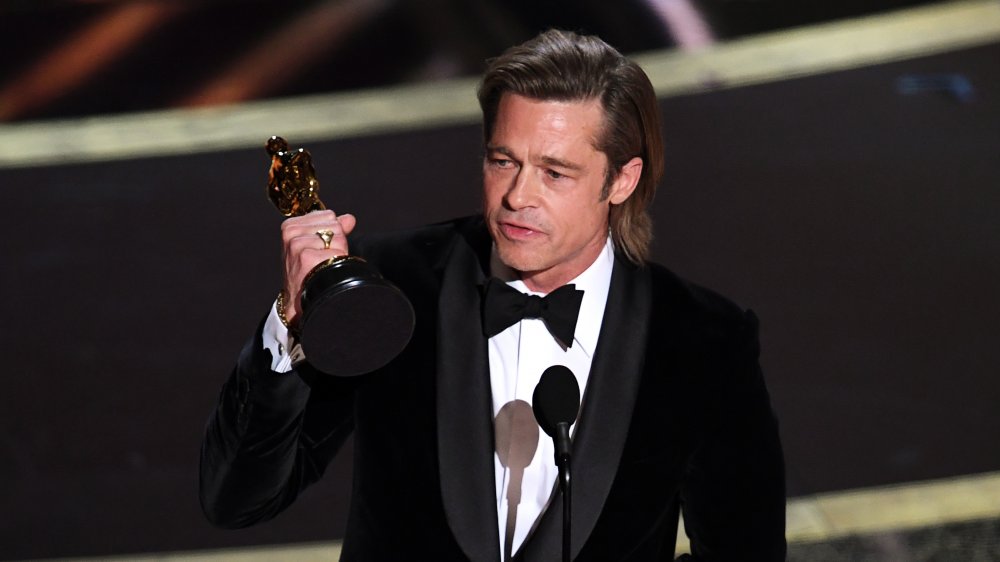 Kevin Winter/Getty Images
At the 92nd annual Academy Awards, Brad Pitt won the Oscar for Best Supporting Actor for his performance as Cliff Booth.
It might sound incredible to hear of Pitt, who has had such an illustrious career and is a household name, but it's true: the Academy Award he nabbed at the 2020 Oscars is the very first one for acting that he's ever received, though he's been nominated several times before over the past 20-plus years. His previous Oscar win was for 12 Years a Slave, the film won Best Picture in 2014, and Pitt shared the win with his fellow co-producers Dede Gardner, Jeremy Kleiner, Bill Pohlad, Arnon Milchan, Anthony Katagas, and director Steve McQueen. 
Just a week ahead of the 2020 Oscars, Pitt also got himself a shiny BAFTA for the same role. Showing up for his second Quentin Tarantino flick (the first being Inglorious Basterds) has certainly been worth Pitt's time in trying to gain the industry recognition that has eluded him for so long. Hopefully this is the momentum he needs to finally take home the Best Actor award in his own right someday.
Once Upon a Time in Hollywood won Best Production Design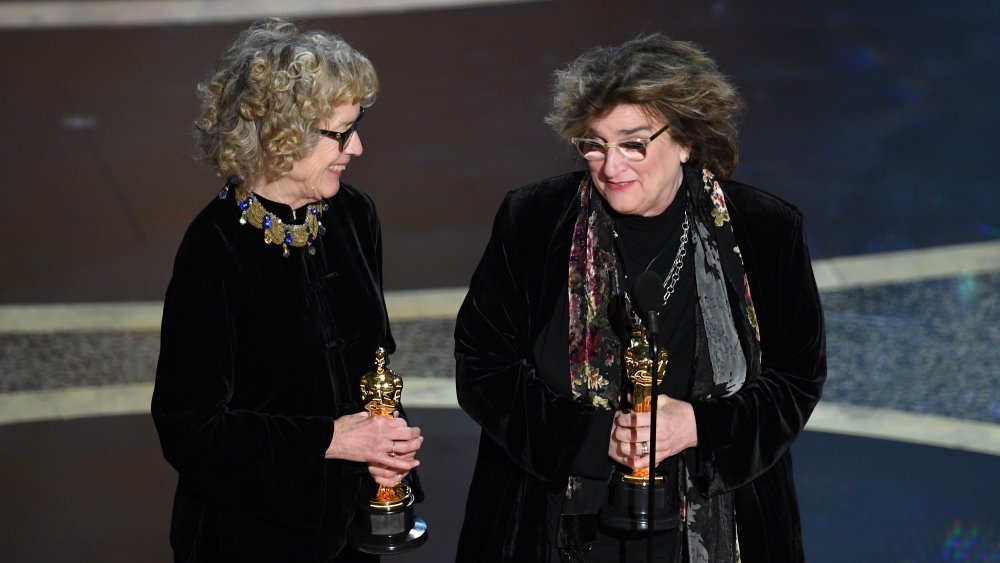 Kevin Winter/Getty Images
Once Upon a Time in Hollywood nabbed the first big technical approving nod of the 2020 Oscars ceremony by winning the award for production design.
This is an accolade usually more intensely watched by the industry and hardcore film buffs, but it's an award with a tale as old as time. Originally entitled "Best Art Direction," the category was re-named in 2012 and has been part of the nomination slate since 1929, when the Oscars were initiated. This award celebrates the visual art styling of the film — set design and its artistic cohesion. A production and/or set designer assist the director in setting the mood of each individual scene. Every paint color, every pillow on a couch — that's all meticulously chosen to evoke the maximum effect as part of the overall director's vision. Is your all-time favorite movie scene supposed to be frightening, dour, edgy? You can thank the production design staff for any film's successes in communicating its visual mood.
For Once Upon a Time in Hollywood, this award was given to Barbara Ling and Nancy Haigh, who were the production designer and set decorator, respectively.