The Masked Singer Reveal That Prompted A Judge To Walk Off Stage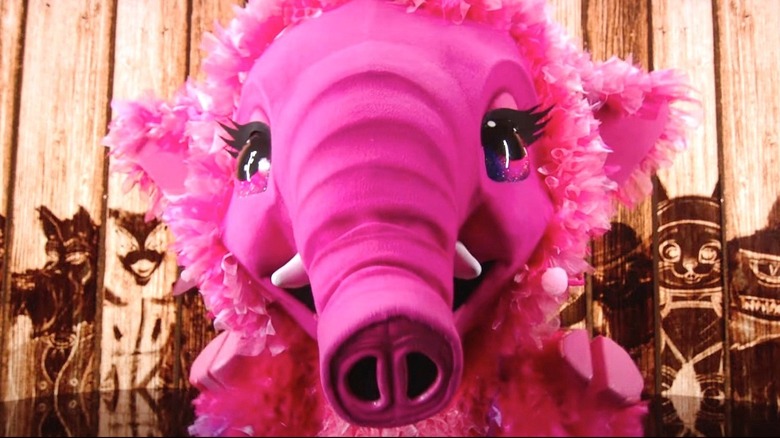 Fox
Fox's "The Masked Singer" is a talent show that stands apart from the competition with two things: Lavish, non-stop visual feast, and the element of surprise. The show's contestants are invariably famous, and while many of them can certainly sing, the catch is that most of them are known from entirely other walks of life. They perform their songs dressed in highly elaborate costumes that obscure their identities, and afterwards, the judges attempt to guess who's hiding behind the mask. At the end of the day, someone is unmasked and goes home. 
The costumes and performances can get pretty wild, but at the end of the day, "Masked Singer" seems like pretty harmless entertainment. Even so, the show's not immune to courting controversy. In fact, one particular "Masked Singer" Season 7 reveal was so shocking that it actually prompted one of the show's judges to walk off stage. Let's take a closer look at the incident, and what was behind it. 
Ken Jeong was not happy about Rudi Giuliani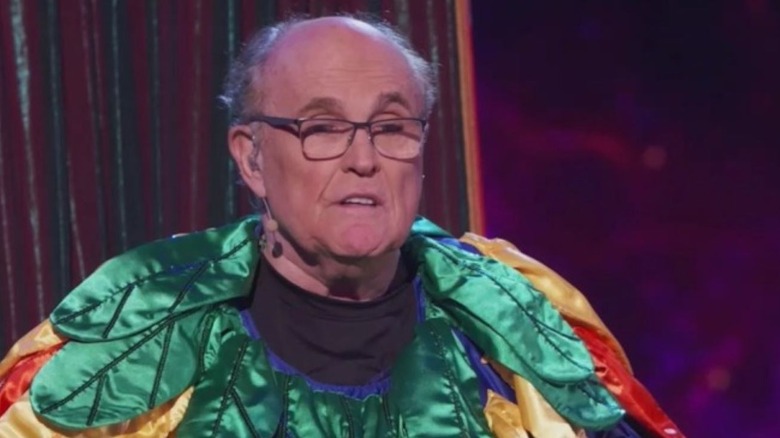 Fox
The latest contestant to get booted out of "Masked Singer" Season 7 was Jack in the Box, whose performance of George Thorogood and the Destroyers' "Bad to the Bone" failed to adequately impress. The man behind the mask turned out to be none other than Rudy Giuliani, former mayor of New York City and noted ally of former President of the United States, Donald Trump. Per the New York Post, Giuliani has been something of a controversial figure, whose attempts to overturn the 2020 presidential election as Trump's legal advisor have cost him the suspension of his law license in New York.
The revelation, naturally, caused a stir, and judge Ken Jeong in particular was highly unamused by Giuliani's appearance. After correcting fellow judge Nicole Scherzinger, who first thought Giuliani was Robert Duvall, Jeong simply stated, "I'm done," and walked away from the cameras. 
Jeong wasn't the only one to reveal his displeasure of the decision to include Giuliani in the show, as outlets like NBC News and The Hollywood Reporter have called "Masked Singer" out for it.