Chicago Med Has Fans Are All Shockingly Shipping Archer And Asher After Season 8 Episode 6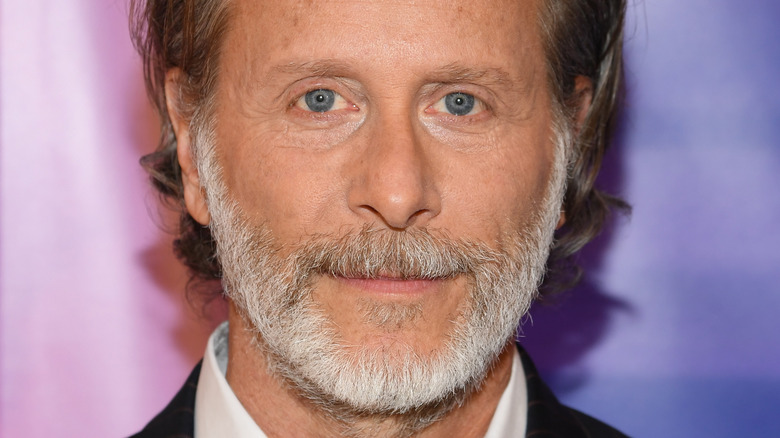 Dimitrios Kambouris/Getty Images
Contains spoilers for "Chicago Med" Season 8, Episode 6
Fans of the "One Chicago" franchise are always on the lookout for future couples among the shows' array of characters. The various "Chicago" shows are usually all too happy to oblige for the fandom's search for the next cute portmanteau nickname, too. As a result, ranking every couple on "Chicago Med" alone can be a lengthy and arduous task, but on the other hand it gives the viewer plenty of couples to focus on, even without the centerpiece relationship of Will Halstead (Nick Gehlfuss) and Natalie Manning (Torrey DeVitto).
Now, it appears that the fans have their sights on yet another couple. In "Chicago Med" Season 8, Episode 6, it seems that something might be going on between Dr. Dean Archer (Steven Weber) and Dr. Hannah Asher (Jessy Schram) — and the viewers have made clear that they're all in with this surprising potential couple.
Fans are confused by the chemistry between Asher and Archer, but love it anyway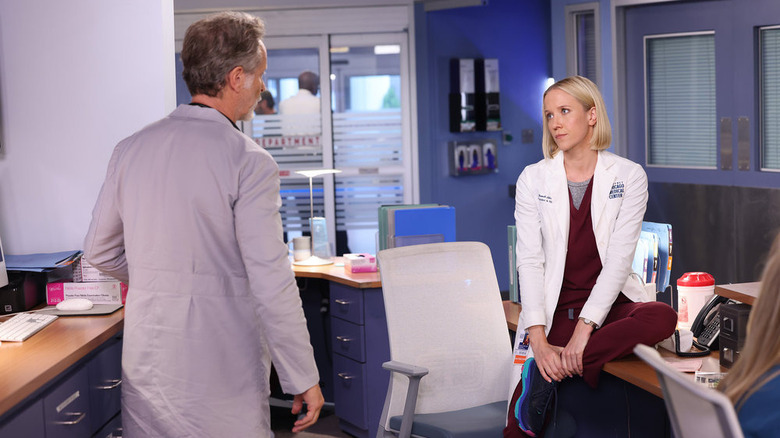 George Burns Jr/NBC
Asher and Archer's collaborative efforts in "Chicago Med" Season 8, Episode 6 have caused a few raised eyebrows among the fandom, both because of the clear chemistry between the two characters, and because they self-admittedly make a good team. The situation is all the more interesting because the fans don't necessarily see the characters as a natural item, so some are outright confused by the way the show has managed to get them interested in the two as a potential couple.
"Why does Med have me shipping Archer and Asher?" @weewooshows wondered. "Guys, the vibes between Asher and Archer – I don't know what to make of it quite yet but something is there," @MeetUsatMollys wrote.
However, strange as the fans may find the potential pairing of the two characters, they also seem to be along for the ride. "It's odd but odd can work," @HenryAppleBott1 analyzed the situation, and tested the waters for the potential fan nickname "Harcher." Other "Chicago Med" fans like @Lyia, @calhoun_monique and @KennadiTV also reacted potentially to the pair's potential closer relationship.
Future episodes of "Chicago Med" will reveal whether the Archer-Asher chemistry in this episode is a hint of things to come or a throwaway tease, but if the two intend to deepen their connection, the fans will no doubt be interested to see how things will go.