Mark Wahlberg's Father Stu Will Hit Theaters For A Second Time Featuring A PG-13 Edit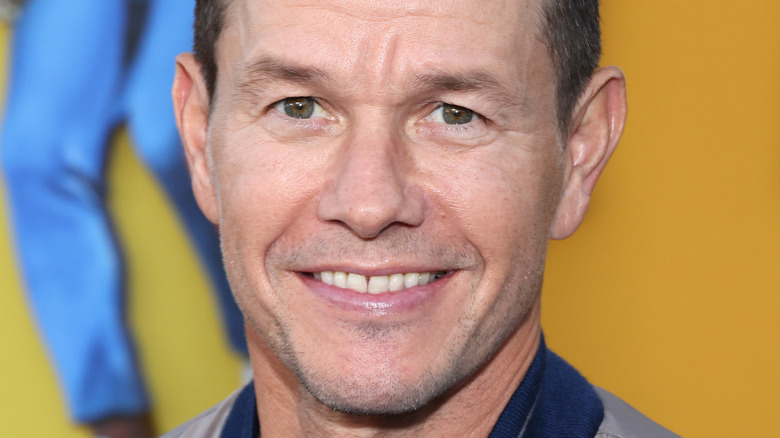 David Livingston/Getty Images
Mark Wahlberg has never been shy about his faith. The actor is well-known for being a devout Christian, despite his bad-boy image (via The Guardian). While most will know Wahlberg for his bevy of violent action movies like "Shooter" and "Transformers: Age of Extinction," and raunchy comedies like "Ted," the actor has announced that he will be focusing on faith-based materials with regard to his future projects (via People).
Naturally, his 2022 religious drama "Father Stu" fits well within that framework. "Father Stu," which is based on a real-life story, follows boxer-turned-actor Stuart Long (Wahlberg) as he has run-ins with the law. Stu eventually changes gears and becomes a Catholic priest. Though critics were lukewarm on the film, which is based on a true story, audiences loved it, awarding the film an audience score of 95% on Rotten Tomatoes. 
With this audience likely in mind, "Father Stu" will be returning to theaters this holiday season in a new PG-13 recut that will allow more viewers to see the film.
The PG-13 cut will be titled Father Stu: Reborn
Mark Wahlberg's faith-based drama "Father Stu" will be returning to theaters just in time for Christmas. The new cut of the movie will be PG-13 rather than R, removing some of the more colorful language and gritty subject matter of its original release (via People). Reframed as a heart-warming tale for families to enjoy as the holidays creep closer, "Father Stu: Reborn" will give the movie a second chance at the box office.
While the original release was far from a flop, bringing in over $21 million (via Deadline) at the box office, Sony Pictures clearly sees an opportunity to double up over the upcoming holiday season, particularly by editing the film down and marketing it as a movie that the whole family can enjoy. Whether this strategy will work out for them remains to be seen, but as noted above, they've definitely picked the right time of year to try it. 
Look for "Father Stu: Reborn" in theaters on December 9th.