Big Sky Fans Think They Know Who The Bleeding Heart Killer Is After Season 3 Episode 7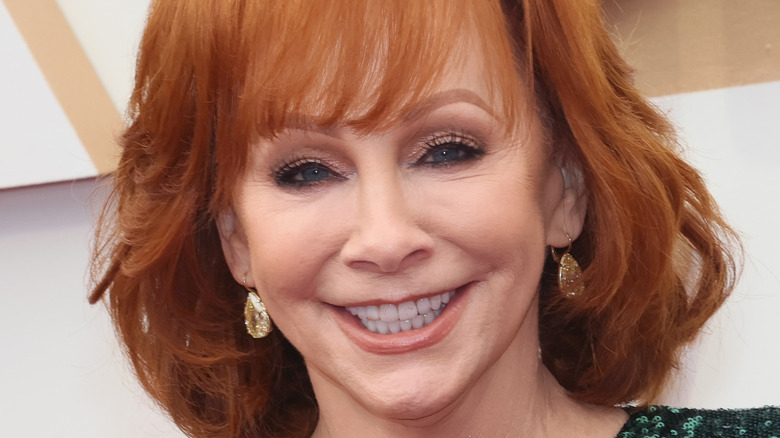 David Livingston/Getty Images
When we meet Sunny Barnes (Reba McEntire), her husband, Buck (Rex Linn), and their son, Cormac (Luke Mitchell) in the Season 3 premiere of "Big Sky: Deadly Trails," we quickly sense that something is off with Sunny. Though she is suspicious, Buck and Cormac both seem innocent and unaware of Sunny's complicity in Walter's (Seth Gabel) activities in the woods. Buck, especially, urges Sunny to cut ties with Walter, telling her that her oldest son is nothing but bad news. But despite his anger that she initially kept secrets from him, he assures her that he always has her back.
While Buck comes across as naive and unknowing when it comes to Sunny helping Walter, his portrayal as a kind, helpful, and loving husband and person comes to an abrupt halt at the end of Season 3, Episode 6 ("The Bag and the Box"). Even Sunny seemed genuinely shocked when Buck suddenly stabs and kills Mary (Sofia Embid), convinced that Sunny had lost control of the situation and that Mary was getting too close to the truth.
Despite this out-of-character incident, fans still felt sure that Walter was the Bleeding Heart Killer until a brief moment occurred in Episode 7, which left them convinced someone else is the killer.
Fans were creeped out when Buck was smelling Mary's hair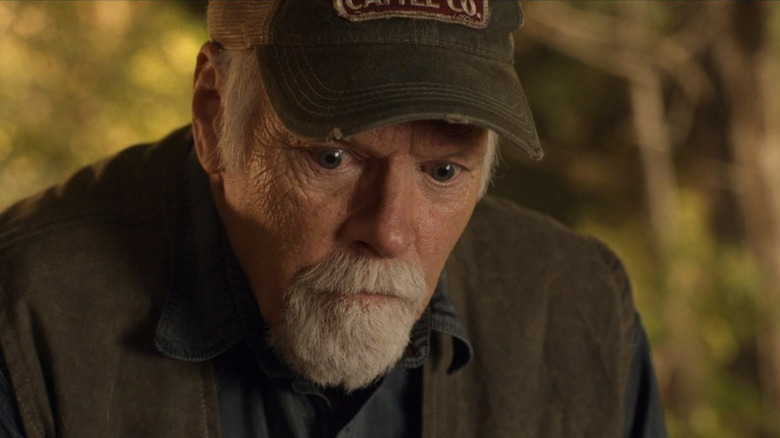 ABC
After Sunny and Buck come up with their plan to frame Luke (Anirudh Pisharody) for Mary's death, Sunny's voice trembles as she says how much she hates this. It's clear Sunny isn't a murderer despite her willingness to help Walter when she believes he's hurt people. But after she leaves, we see Buck bend down and stroke Mary's hair, saying aloud "Pretty sharp girl, I admire that." Then he starts inhaling the blood on his hands as if he's smelling an amazing perfume. The scene had fans doing a double take. "Is Buck the bleeding heart killer?" tweeted @ShardOnnay. "The way he smelled the blood was beyond creepy!"
"Big Sky" fans have been pretty creeped out by Walter's behavior this season, but are now convinced that this strange behavior from Buck is proof that Sunny's husband is harboring his own dark secrets. "[Buck] I believe is the bleeding [heart] killer," tweeted @JustLoriP. "I was soooo right!" tweeted @rosilleri. "[Buck] will end up being the Bleeding heart killer!"
Unfortunately, fans will have to wait two weeks to find out more answers about who the Bleeding Heart Killer is, as "Big Sky" is off for a week. But with all the twists and turns so far this season, the killer could still turn out to be anyone.