Ralph Macchio Gives His Thoughts For A Potential Cobra Kai Season 6 - Exclusive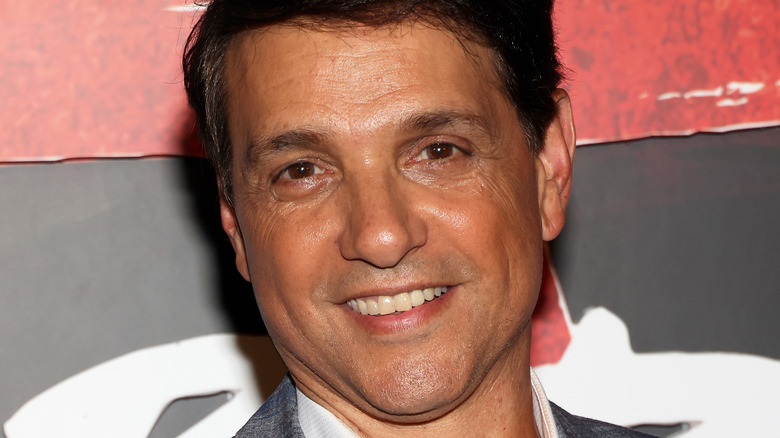 David Livingston/Getty Images
For the time being, it appears that the senseis and students at Miyagi-Do and Eagle Fang Karate have taken the bite out of their rivals at the Cobra Kai dojo, but will a new snake rise in the absence of its leader? That's the burning question that fans of the blockbuster "Karate Kid" spin-off series "Cobra Kai" are asking themselves after the monumental conclusion of the show's fifth season — and one that star Ralph Macchio is not yet able to answer.
Macchio kicked off "The Karate Kid" saga in 1984 as Daniel LaRusso, a New Jersey teen who moves with his mom, Lucille (Randee Heller), to California's San Fernando Valley, where he is immediately bullied by Johnny Lawrence (William Zabka) and his fellow students at the Cobra Kai dojo. Luckily, Daniel forms a kinship with his apartment building's handyman, Mr. Miyagi (the late Pat Morita), and is able to confront his bullies after his new mentor trains him in martial arts.
"The Karate Kid" and its two sequels gave birth to the "Cobra Kai" series, and now, nearly 40 years after the debut of the film classic, Macchio is detailing the events of his life and career in his new memoir, "Waxing On: The Karate Kid and Me" (Dutton). Recounting the events before, during, and after "The Karate Kid" — including the long and winding path to "Cobra Kai" — the release of "Waxing On" comes a little over a month after the release of Season 5. True, the past misdeeds of Cobra Kai's villainous sensei, Terry Silver (Thomas Ian Griffith), have finally come back to bite him in the behind, but the season also left open the fate of the dojo's original sensei, John Kreese (Martin Kove), who was betrayed by Silver.
In an exclusive interview with Looper, Macchio offered his thoughts on the possible return of "Cobra Kai" for another season and other potential storylines that have yet to be explored.
Cobra Kai has 'teed up a lot of international elements'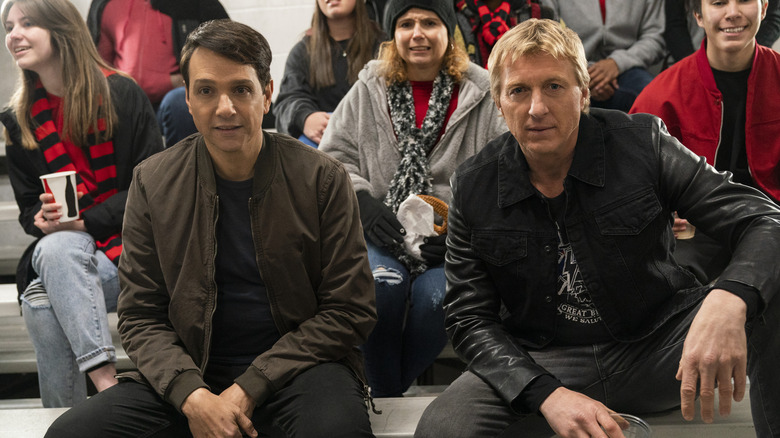 Curtis Bonds Baker/Netflix
The genius of "Cobra Kai" — created by "The Karate Kid" superfans Josh Heald, Jon Hurwitz, and Hayden Schlossberg — is that decades after the release of the original trilogy, it brought back nearly every major character from the Robert Mark Kamen-scripted movies to help bring their stories full-circle. While it would seem that almost every major movie-turned-TV storyline has come to a resolution by the end of Season 5, Ralph Macchio thinks there is much more story to tell, should the series return for Season 6.
"First of all, in the 'Cobra Kai' world — which is kind of a karate soap opera; it's like a telenovela — [for] every door that closes, another one opens. It's by design," Macchio told Looper. "The writers wanted this season to come in for a landing where everything felt okay, but they teed up a lot of international elements: the Sekai Taikai and what that is, Kim Sun-Yung and who he is and was. There's a lot teed up to burst the dam again, but it's at a place that it would be interesting."
While "Cobra Kai" is currently in a holding pattern for a Season 6 renewal, Macchio said he's crossing his fingers in the hopes that an announcement will soon happen.
"The writers should be given the opportunity to bring it in for a landing in a satisfying way and potentially open up for some spin-offs and other ideas," Macchio said. "But it's cool to play it like, 'Oh, good, I'm glad this is done,' and just when you think it's safe to go back, just when you think you're out, they pull you back in!"
"Waxing On: The Karate Kid and Me" is new in stores and online through Dutton Books.