HBO Chief Responds To Confederate Slavery Drama Backlash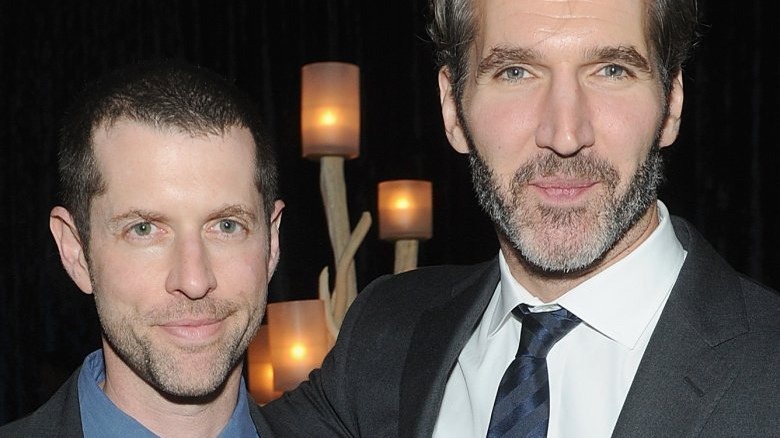 Getty Images
When HBO announced that Game of Thrones showrunners David Benioff and D.B. Weiss had created a "slavery drama" series called Confederate, reactions were, understandably, quite negative. Now, HBO president Casey Bloys has come forward to admit that the network made a mistake in announcing the upcoming show, and that everyone involved needed more consideration of its audience. 
For those not in the loop, Confederate is said to take place in an alternate United States of America, in which the country's southern states successfully seceded from the Union. Such a move gives rise to a new nation where slavery is legal and has transformed into a modern, for-profit institution. 
During the Television Critics Association's press tour in Pasadena, California (via ScreenCrush), Bloys stated that the announcement of the upcoming series was "misguided." 
"File this under hindsight is 20/20," he said. "If I could do it over again, HBO's mistake—not the producers'—was the idea that we would be able to announce an idea that is so sensitive that requires such care and thought on the part of the producers in a press release was misguided on our part. [We] had the benefit of sitting with these four producers, we heard why they wanted to do the show, what they were excited about, and why it was important to them, so we had that context, but I completely understand that somebody reading the press release would not have that at all. If I had to do it over again, I would've rolled it out with the producers on the record so people understood where they were coming from."
Though scripts for Confederate haven't yet been written, Bloys stated that the minds behind the show have been expecting backlash from the beginning. 
Bloys referenced Malcolm Spellman (Empire), one of the writers of Confederate, to explain further: "I think Malcolm said it best in one of his interviews: 'This is weapons-grade material we're dealing with.' Everybody understands that there's a high degree of difficulty with getting this right. But the thing that excites them that excited us is if you can get it right, there's a real opportunity to advance the race discussion in America. Again, what Malcolm said in one of his interviews was, 'If you can draw a line between what we're seeing in the country today with voter suppression, mass incarceration, lack of access to public education or healthcare, and draw a direct line between that and our past and our shared history, that's an important line to draw and a conversation worth having.' So it is very difficult, and they acknowledge there's a high degree of difficulty, but they all feel—and we support them—that it's a risk worth taking."
With so much heat already surrounding the show, the future looks pretty unclear for Confederate. However, there's still time to remedy some of the controversy, as the series won't begin production until after Benioff and Weiss wrap on the final season of Game of Thrones.
As we wait to see how things shake out, take a look the untold truth of Game of Thrones.