Why The Conners Fight Scenes Come Naturally To Sara Gilbert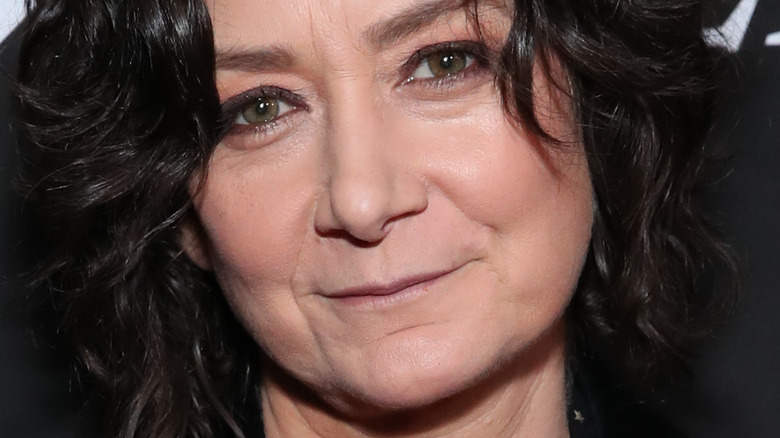 Rich Fury/Getty Images
A spin-off of "Roseanne," ABC's "The Conners" begins in the weeks after the title character's (Roseanne Barr) unexpected death. Tensions are often high in the Conner household, but the loss of Roseanne brings a ton of family conflict out in the open. This includes Darlene (Sara Gilbert) and Becky's (Lecy Goranson) long-standing conflict, and a Thanksgiving dinner that explodes when Jackie (Laurie Metcalf) slaps Darlene.
John Goodman, who plays Dan Conner, joked in a 2018 "Good Morning America" interview that much of the Conner dynamic involves "sniping at each other." Still, the characters also support and care about one another, with the family better at working through their grief over Roseanne together rather than apart.
Actress Sara Gilbert has been acting since she was school age, and playing Darlene Conner since 1988 (via Entertainment Weekly). But she says the fights on "The Conners" always feel more organic compared to other roles in her career. Here's why.
She's been working with the same cast for 30 years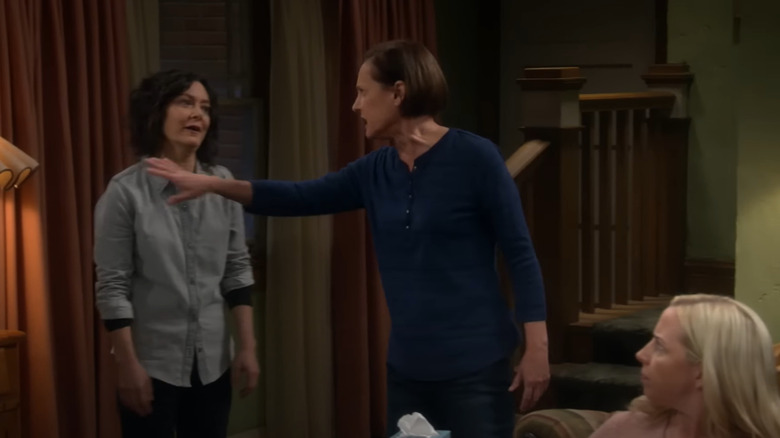 ABC/YouTube
Sara Gilbert has been a regular on "The Big Bang Theory" and hosted "The Talk" on CBS. But with 10 seasons on "Roseanne" and 5 years as part of "The Conners," Gilbert has now been playing Darlene off and on for more than 15 years. In a "Good Morning America" interview featuring John Goodman and Gilbert, the actress explained why working with the same actors for decades affects her performances.
"We have been together for so many years, it's not really something you can create on a new show," Gilbert said. She further clarified, "When I have a fight with one of my siblings on screen, it's – there's 30 years of history behind it." It's easy for her to tap into her deeper feelings as Darlene because of this, especially when the characters are in conflict. Gilbert joked, "It's good if you're lazy, it's all kind of built in."
The Conners certainly run into plenty of issues, but there's a lot of good in the family as well. Gilbert told Newsweek that people can relate to the Conners because of this: "We all have our flaws and character traits that sometimes get in our own way. But they still love each other and come together in laughter and love."