Why Laurie Metcalf Initially Hesitated To Join The Cast Of The Conners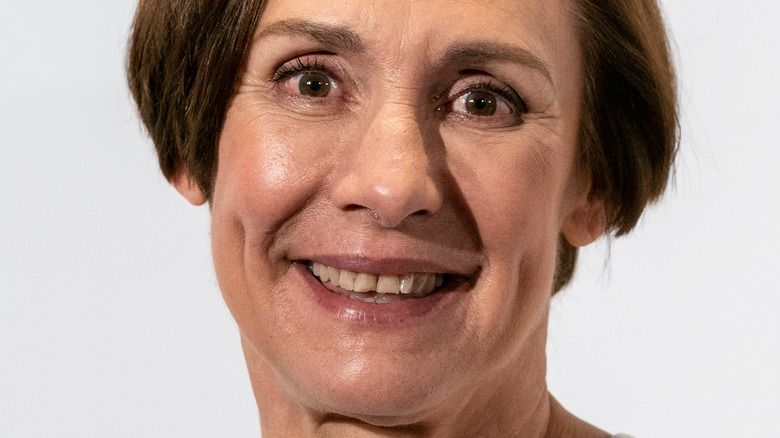 lev radin/Shutterstock
Laurie Metcalf has racked up an incredible 87 acting credits over the course of four decades in show business (via IMDb). She's mostly stuck to working in stage and television, telling Vulture in 2019, "I just never really cracked into the film business." Nevertheless, in 2018 she received an Academy Award nomination for her performance as Marion, Christine's (Saoirse Ronan) exasperating but loving mother, in the acclaimed indie film "Lady Bird." 
Metcalf currently co-stars as Jackie Harris on the ABC sitcom "The Conners." The spin-off of the "Roseanne" revival debuted in the 2018 fall season after the star, Roseanne Barr, was fired from the latter show for making racist comments online (via The Hollywood Reporter). "The Conners" features the titular clan grieving over matriarch Roseanne Conner's (Barr) recent death while trying to move on with their lives.
But when Metcalf was asked to return as Jackie on the new spin-off, she wasn't sure about the decision.
Metcalf was uncertain if it would work without Roseanne Barr
During a 2020 interview on the web series "A Spoonful of Paolo," Laurie Metcalf told Paolo Presta that she was initially reluctant to return as Jackie on "The Conners." The actress said, after Roseanne Barr's notorious exit from the show, "I didn't know if it would work, and I didn't want to make matters even worse." She acknowledged that continuing the story of the Conner family without Barr, the star and co-creator, was always going to be "a risky move."
But veteran actress admitted that the cast wanted to keep the former "Roseanne" crew employed. "That was a big part of the decision," Metcalf said. The show's writers also showed the network the story they could tell in Barr's absence (via Indiewire).
And considering the critical success of the spin-off and how well the series has tackled subjects like trans issues and working class life, obviously Metcalf returning to her role as Jackie was a great decision. She happily said in the interview, "In hindsight now, I am so glad that we all decided to go for it."