Blake Lively's The Rhythm Section To Resume Production In June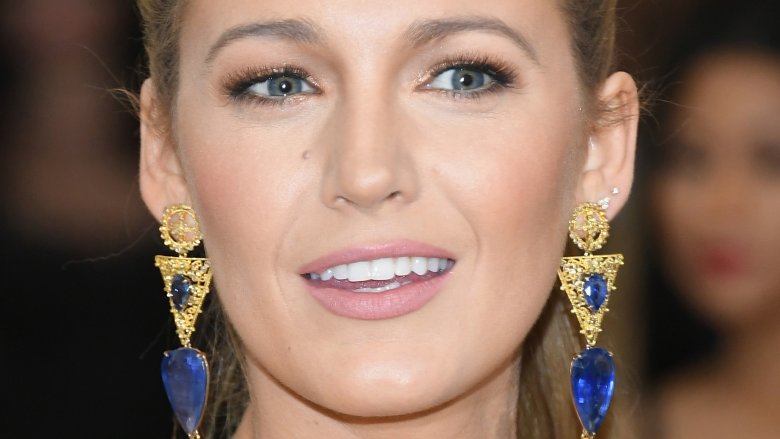 Getty Images
The Rhythm Section will find its groove again soon.
One week following reports that production on IM Global/EON/Paramount Pictures' upcoming Blake Lively-starrer The Rhythm Section had been indefinitely suspended, Deadline has confirmed that shooting is now scheduled to resume sometime in June. A hand injury Lively suffered on set late last year was the reason for the halt, but sources have indicated that the starlet is on the mend and will be able to shoot again in Spain this summer. 
When Lively's injury first occurred in December of 2017 in Dublin, production was temporarily paused, with a spokesperson for the film stating, "Paramount, Global Road (formerly known as IM Global), and producers Michael G. Wilson and Barbara Broccoli today confirmed that filming has been temporarily suspended on The Rhythm Section, as Blake Lively sustained an injury to her hand while filming an action sequence. Production will resume as soon as possible." 
Lively underwent surgery to correct the damage she sustained, but things reportedly went awry. Insiders stated that she would have to have a second surgery, thus requiring a production hiatus extension. 
Emmy-winning creative Reed Morano (The Handmaid's Tale) directs The Rhythm Section, and previously told The Hollywood Reporter that Lively is "okay" and "recovering," though the road back to health is trickier when an actress is shooting an action film as opposed to something a bit tamer. "The problem is that normally, [with] that kind of an injury, you would have four to six weeks of rehab and then you would wear a splint. We have to go into stunts, so it's very complicated," Morano explained. 
The Rhythm Section is based on British thriller novelist Mark Burnell's Stephanie Patrick series, and centers around Lively's titular Stephanie Patrick. The film adapts Burnell's first installment in the four-novel bundle, exploring how Stephanie's life first turned inside out after she made a shocking discovery. Following the untimely death of her family, all of whom perished in what Stephanie assumed was a freak plane crash, she learns that the tragedy was actually orchestrated by an outside force. Stephanie takes on the identity of an assassin and becomes well-versed in all things espionage as she journeys to unlock the truth behind her family's passing and hunt down the people responsible. 
Paramount Pictures issued a full synopsis for The Rhythm Section: "Stephanie Patrick (Lively) is on a path of self-destruction after the death of her family in an airplane crash, a flight that she was meant to be on. After discovering that the crash was not an accident, her anger awakens a new sense of purpose and she rises to uncover the truth by adopting the identity of an assassin to track down those responsible. The new, and lethal, Stephanie Patrick is on a mission to fill the void between what she knows and what she is told."
Also starring Jude Law, Daniel Mays, Raza Jaffrey, and Tawfeek Barhom, The Rhythm Section is slated for a February 22, 2019 release.