Cobra Kai's Jacob Bertrand Wants The Series To End With Murder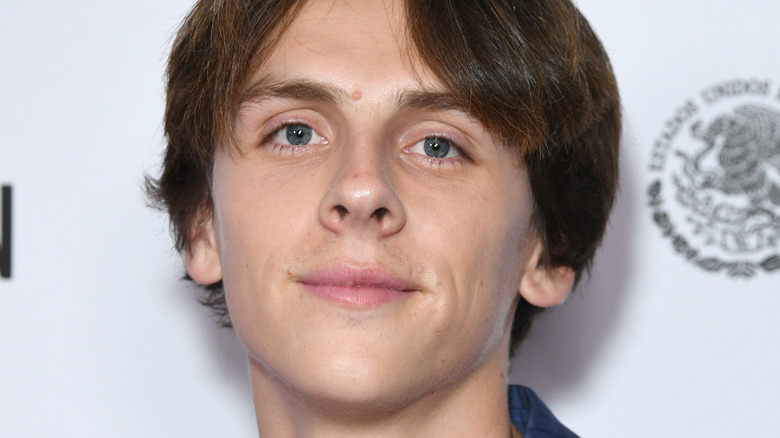 Jc Olivera/Getty Images
"Cobra Kai" is one of Netflix's most wholesome yet surprising hits to land on the streaming giant. Originally airing on YouTube Red as part of the website's attempt to compete with the growing streaming industry, the show moved to Netflix after YouTube stopped funding it.
The series is a sequel to the original "The Karate Kid" films, disregarding the 2010 movie starring Jaden Smith and Jackie Chan. The show puts the franchise back on track after a few sequels that led it into a less-than-favorable direction. Bringing back the stars that made the original movies special, Ralph Macchio and William Zabka reprise their roles as older versions of Daniel LaRusso and Johnny Lawrence, respectively. The show focuses on Daniel and Johnny as they continue their feud from "The Karate Kid" as they teach martial arts to a new generation of kids.
While the show received praise during its short stint on YouTube, it reached new heights after transitioning to Netflix. "Cobra Kai" Season 5 premiered earlier this year, and it continued the series' trend of impressing critics and fans.
Given the show's success and five-season run, many fans wonder when and how "Cobra Kai" will inevitably end. Jacob Bertrand, who plays Eli "Hawk" Moskowitz, recently shared his ideas for a fitting end for the series.
Bertrand wants Hawk to kill someone in the series finale and team up with Kreese on a spin-off show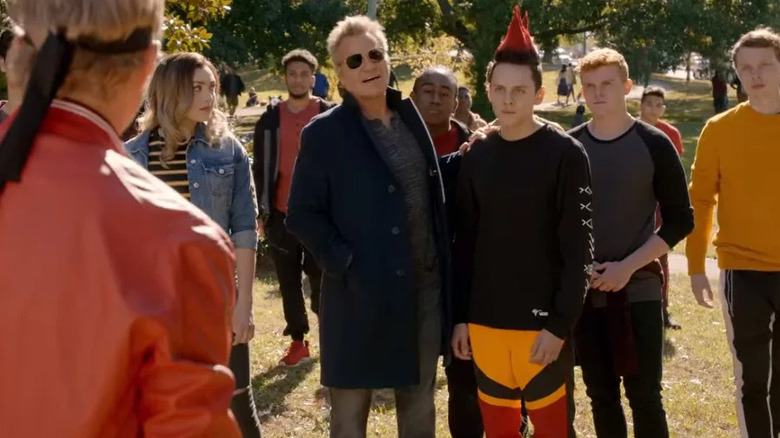 Netflix
Jacob Bertrand recently sat down with PopCulture to talk about "Cobra Kai" Season 5. During their discussion, the actor revealed his absolutely insane idea for the series finale.
"This is not going to happen, but this is what I want to happen. I really want somehow, some way, Hawk has to murder somebody," Bertrand said. "And so he kills this person and he goes to prison. And then Kreese, obviously, he's Kreese, so he's super evil. He's going to get thrown back in jail. It's inevitable. He's also in prison. And then the spin-off series is Kreese and Hawk working together running the prison. That would be sick."
"Cobra Kai" reintroduced Martin Kove as John Kreese at the end of Season 1, becoming a series regular for the next four seasons. He quickly took over Johnny Lawrence's new version of the Cobra Kai dojo, bringing back its villainous nature. Season 5 showed Kreese escaping from prison, but it's not a stretch to assume the character could end up back behind bars.
Bertrand continued with how he thinks "Cobra Kai" could actually end, saying Robby (Tanner Buchanan) will probably win the Sekai Taikai tournament while Miguel (Xolo Maridueña) and Sam (Mary Mouser) elope.
While Netflix has yet to renew "Cobra Kai," the show will inevitably get a Season 6, granted it had a larger audience than Amazon's "Rings of Power" and HBO's "House of the Dragon" (via Variety).