The Cobra Kai Season 5 Scene That Ralph Macchio Had Been Begging To Do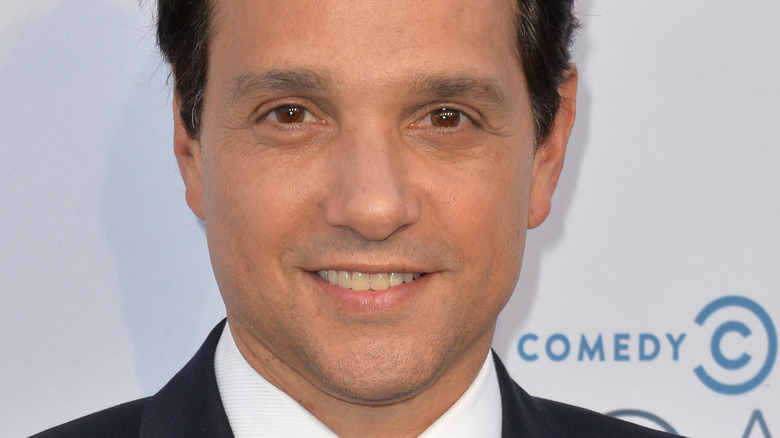 Featureflash Photo Agency/Shutterstock
This article contains spoilers for "Cobra Kai" Season 5.
After a long wait, Netflix unleashed Season 5 of "Cobra Kai," the highly popular new installment into the Miyagi-verse and direct sequel to the "Karate Kid" movies. With several plotlines finally coming to satisfying conclusions, this season appears to be a culmination of five years' worth of storytelling that you don't want to miss. 
Following the devastating results of the All-Valley Tournament in Season 4, Terry Silver (Thomas Ian Griffith) now sets his sights on expanding his ruthless style of karate globally. It's up to Daniel LaRusso (Ralph Macchio) and Johnny Lawrence (William Zabka) to put their differences aside again and work toward putting a stop to it. 
Unfortunately, despite Daniel's noble intentions, he's been neglecting his business and his family in the process. Since Season 1, Daniel's ambitions to restart Miyagi-Do and his rivalry with Johnny have continuously caused a rift between himself and his wife, Amanda (Courtney Henggeler). Though Amanda has continued to endure it throughout the show and has supported him on several occasions, her patience has long been running thin. This leads to a harrowing scene that Macchio really wanted to play out on-screen.
Ralph Macchio wanted to bring out additional dimensions to Daniel LaRusso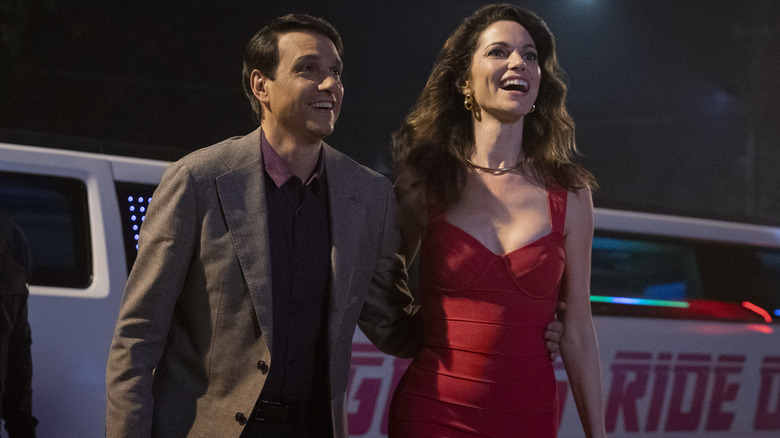 Curtis Bonds Baker/Netflix
After an embarrassing outing at a charity auction hosted by Silver, Amanda loses her chances of landing a seat on the charity board and is furious with Daniel for not being able to relinquish his fixation on Silver. Following an explosive argument, Amanda decides she cannot endure it any longer and decides to leave with the kids.
Ralph Macchio and William Zabka recently appeared on the official aftershow, "Cobra Kai: Unlocked," to discuss the entirety of Season 5. During the show, Macchio discussed the point at which Daniel hits rock bottom when he loses his support system: his family. He admitted that the spectacular quarrel between himself and Courtney Henggeler was something he had requested for a while. "I'd been begging for that scene for a couple of seasons," he explained. "I said, 'Let's have a knockdown, drag-out, marital argument.' It never fit into the story and now, it did. So, I was really excited to have these places to go." 
According to Macchio, this was a storyline that he wanted to explore because Daniel was neither the most present nor the most complex character. Bringing him to his lowest point, without anyone there to help prop him up, added a level of dimension and complexity that Macchio longed for in the character. "In truth, it brings other colors and layers to Daniel LaRusso where in previous seasons ... at times, you didn't get to see all that," Macchio said. "He had to be what he was to propel the story and less three-dimensional at times." 
As an actor, it must have been really rewarding to explore a more intricate side of a character that you believed was always there. Thankfully, Macchio got to play that scene out while audiences were treated to an intense moment amid a season full of expertly crafted storytelling.