The Stunning Response To Cobra Kai Season 5 Just Confirms What We Suspected All Along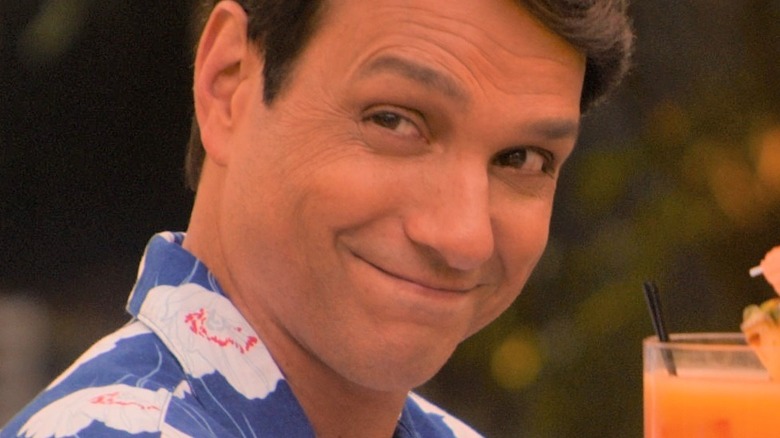 Netflix
When "Cobra Kai" first debuted as a new series on YouTube, few people predicted that the show would resonate so strongly with viewers. While the blockbuster original "The Karate Kid" rates highly with critics and fans, the three sequels that followed showed an ever-increasing indifference or downright dislike of the direction the franchise was heading. The 2010 reboot "The Karate Kid" breathed some new life into it, but it's now clear that what was needed was the original cast, not a reboot.
From old fans from the original "Karate Kid" film of 1984 to young audiences that were introduced to the franchise by their parents or interested in the younger cast, "Cobra Kai" struck a tone with everyone, and it quickly moved from YouTube to Netflix's streaming service after Season 2. What fans wanted was to know what happened to Daniel LaRusso (Ralph Macchio) and Johnny Lawrence (William Zabka) in the 34 years since their rivalry first started, if Johnny ever found redemption, and what their lives had become. From the first season's astounding 100% tomatometer rating and 95% audience score on Rotten Tomatoes, the series has stayed strong, with critics' and viewers' ratings never falling below 91%. But even knowing that, the response to Season 5 is still stunning.
The show keeps getting better and better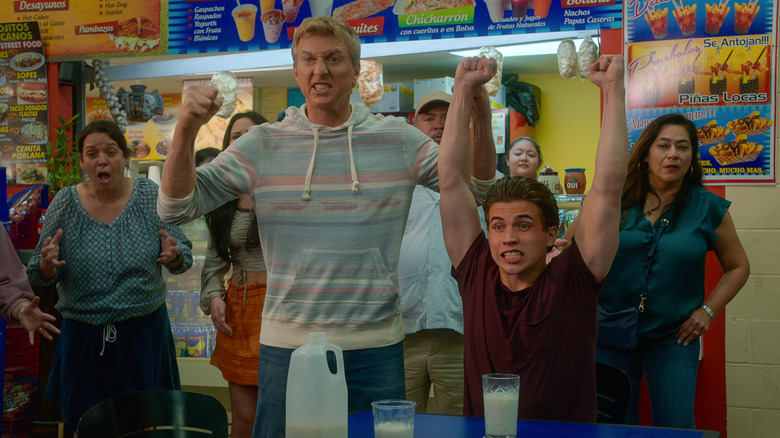 Netflix
On Rotten Tomatoes, Season 5 of "Cobra Kai" has a 100% rating for both critics and fans, an incredible feat for any series but all the more amazing for a show entering its fifth season. While many other acclaimed series hit rough patches or plateau, "Cobra Kai" fans think the show and its writing are just getting stronger and more interesting. "Every season of 'Cobra Kai,' while we try to take things up a notch and bring it to the next level in a lot of ways, we also try to stay true to the roots of what we love about this franchise," Hayden Schlossberg said in an interview with Gold Derby. Josh Heald added that they try to divide each season up into two parts in an attempt to keep the audience guessing. "[We] try to do that every season to upend the speculation in terms of where the season is going," Heald said.
"I gotta hand it to the writers, they keep coming up with great ideas," u/clusterlizard99 wrote on a "Cobra Kai" subreddit. "They've consistently done such a wonderful job of plucking tidbits from the movies and weaving them into the series," u/RationalBassist also wrote. "Sometimes to poke fun at themselves, sometimes a weird, poetic conclusion to a character's story, and here we have this fantastical collision of worlds." Obviously, creators Schlossberg, Heald, and Jon Hurwitz's strategy for "Cobra Kai" is successful, and we're already excited for Season 6.