Tuca & Bertie Is Once Again Cancelled
"Tuca and Bertie," an animated series about two best bird friends from "BoJack Horseman" animator Lisa Hanawalt, has been canceled for a second time following its third season. The show, which stars comedians Tiffany Haddish and Ali Wong as the titular Tuca and Bertie, debuted its first season on Netflix in 2019. Reviews were overwhelmingly positive and critics praised the heartfelt themes of female friendship and empowerment, with The Washington Post writing, "It's a bit like 'Broad City' turned into a cartoon, with the same giddy undercurrent of female empowerment."
But despite critical acclaim, Netflix axed the series after only three months, shocking many. Luckily for Hanawalt and fans, Adult Swim eagerly snapped "Tuca and Bertie" up for a 2nd season that aired in 2021 and a 3rd that concluded in August 2022. Both seasons garnered equally rave reviews, with each holding a perfect score on Rotten Tomatoes. But once again, it seems that being a critical darling isn't enough to save the beleaguered series.
Now, in yet another disappointment for Hanawalt, Adult Swim, too, has pulled the plug on "Tuca and Bertie." In a statement posted to her Twitter, Lisa Hanawalt bluntly wrote, "'Tuca & Bertie' has sadly been cancelled."
Lisa Hanawalt thanks Adult Swim, hopes to one day finish Tuca & Bertie's story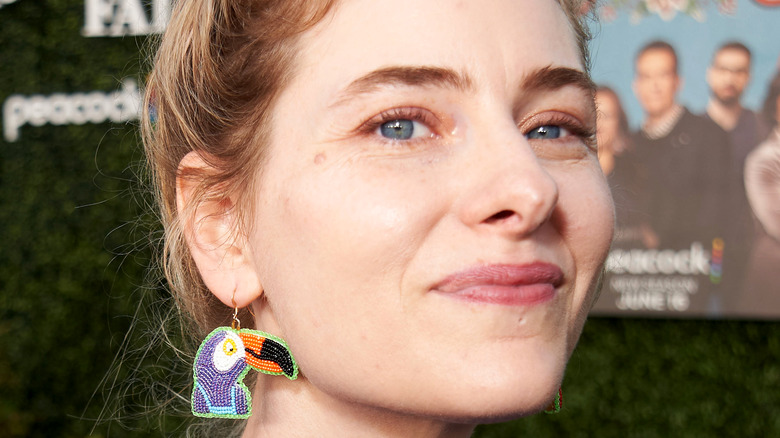 Unique Nicole/Getty Images
In her statement informing the public of its cancellation, "Tuca and Bertie" creator Lisa Hanawalt expressed gratitude to the show's fans — especially those who dressed up as the characters for Halloween — and extended her gratitude toward Adult Swim. "Working with Adult Swim was very creatively fulfilling, our execs were all smart and thoughtful," she wrote. The showrunner and animator also highlighted the creative team behind the scenes, writing, "Please watch the end credits and take note of all the names in the cast and crew." She continued by thanking The Animation Guild and the Writers Guild of America. "I hope any show creators who have the leverage to fight for unionizing their productions," Hanawalt added.
Making the latest cancelation of "Tuca and Bertie" even more heartbreaking is that Hanawalt says she already has an ending to the story picked out. In her social media post, she noted, "I still have a beautiful and weird ending to T&B in mind, hopefully someday we'll get the chance to finish that story." If there's a silver lining, it's that Hanawalt seems to be implying a refusal to give up on "Tuca and Bertie." It's possible that another network will swoop in (bird puns, hooray!) to give the show a new nest.
In the meantime, Hanawalt says she's not done creating. She concluded her missive by stating that she intends to keep making similar stories regardless of the circumstances.