Amy Adams Admits She Had To Work At Getting Giselle's Voice Back For Musical Numbers In Disenchanted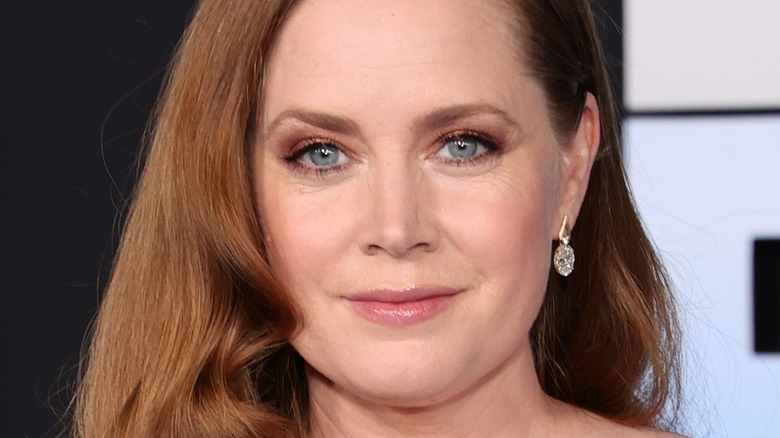 Rich Fury/Getty Images
"Enchanted" wouldn't be the same without Amy Adams as Giselle. Along with her innate kindness and an enviable talent for making gowns out of curtains, one of the character's most notable qualities is her ability to summon animals with her singing voice. With music by Alan Menken and Stephen Schwartz, songs like "True Love's Kiss," "Happy Working Song," and "That's How You Know" evoke the upbeat, dreamy tunes that Disney musicals are known for (via Broadway World). Thankfully, Adams is finally making a comeback as Giselle in the long-awaited sequel, "Disenchanted." The first trailer for the film shows that fans can expect everything they loved about the original, but with a new twist.
Although audiences know Adams for appearing in dramas like "Arrival," "American Hustle," "Man of Steel," and "The Fighter," the actor is no stranger to a little song and dance. Adams actually started her acting career in dinner theater and trained as a ballerina in her youth (via The Guardian). Adams' energy and charm make Giselle jump off the screen, though it's really her effervescent singing voice that bridges that gap between fantasy and reality. However, recreating Giselle's princess-like vocals proved to be a bit of a challenge for Adams this time around.
Amy Adams says that her voice has changed since playing Giselle the first time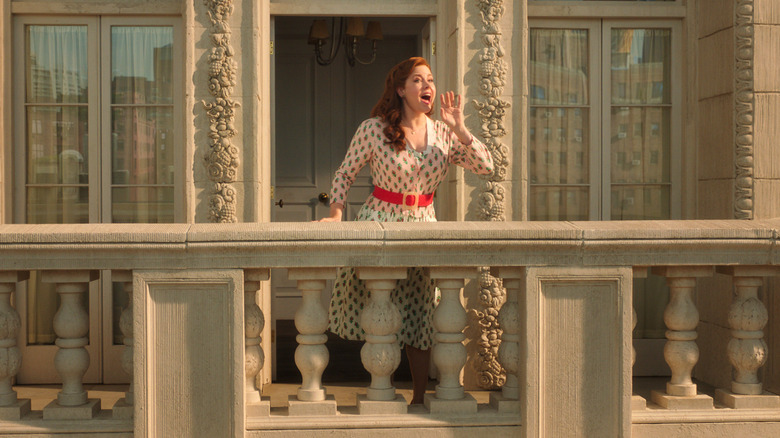 Disney+
By combining the magic of a fairytale with the chaos of the real world, Disney managed to both honor and poke fun at their own movies in "Enchanted." The second trailer shows that Andalasia is leaking into our world, paving the way for what looks to be another round of memorable musical numbers. In a recent interview with Entertainment Weekly, Amy Adams explained that although she still sings all the time in her personal life, reaching those lovely soprano notes that Giselle is known for took some work.
"Going back to Giselle is going to not be easy but something that felt very doable. But I realized my voice has changed so much since I've gotten older that to get back into that lightness of her sound was something I really had to work toward," Adams told the outlet. "So it was really fun to return to that lighter sound and to find that sort of soprano quality in her voice, but it was definitely something I had to work at."
It's been 15 years since "Enchanted" premiered, so it makes sense that Adams would have to take the time to exercise her singing voice. Playing a character like Giselle, who seems to radiate energy, is probably challenging enough as it is. However, if Adams' performance in the original film is any indication, then she's sure to hit it out of the park in "Disenchanted."