Christina Applegate's Multiple Sclerosis Forced Her To Make A Lot Of Changes For Dead To Me Season 3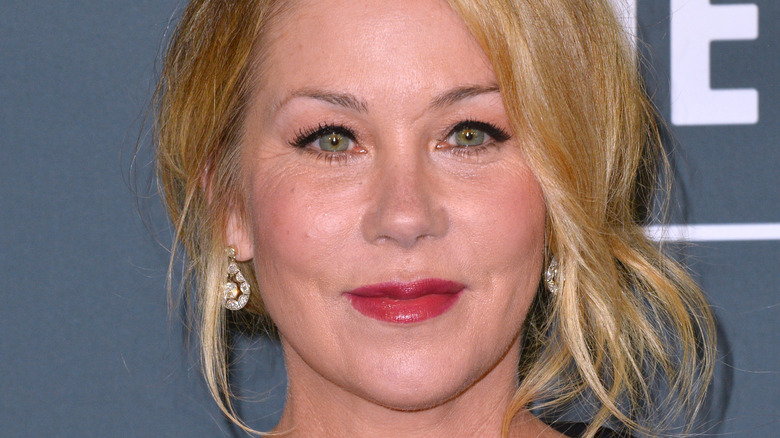 Featureflash Photo Agency/Shutterstock
It's been a long stretch for fans patiently waiting for the third and final season of Netflix's "Dead to Me." The popular series, which revolves around a tight friendship that develops out of grief therapy, released its Season 2 finale back in May 2020. After that, like many other productions at the time, further filming was majorly delayed due to the COVID-19 pandemic. However, it's now known that it was the health of the show's co-star that required producers to push the timeline even further. Anticipation turned to concern when Christina Applegate revealed that she had been diagnosed with multiple sclerosis.
In August 2021, Applegate announced her diagnosis via Twitter. "Hi friends. A few months ago I was diagnosed with MS. It's been a strange journey. But I have been so supported by people that I know who also have this condition," she wrote. Multiple sclerosis is a disease that affects the body's central nervous system, which impairs signals between the brain and body functions (via Mayo Clinic). The serious condition left fans concerned about Applegate's well-being and wondering if she would be able to return to "Dead to Me." Thankfully, Applegate was confirmed to return alongside the rest of the cast for the show's third and final season.
Applegate says fans will notice a change in her physical appearance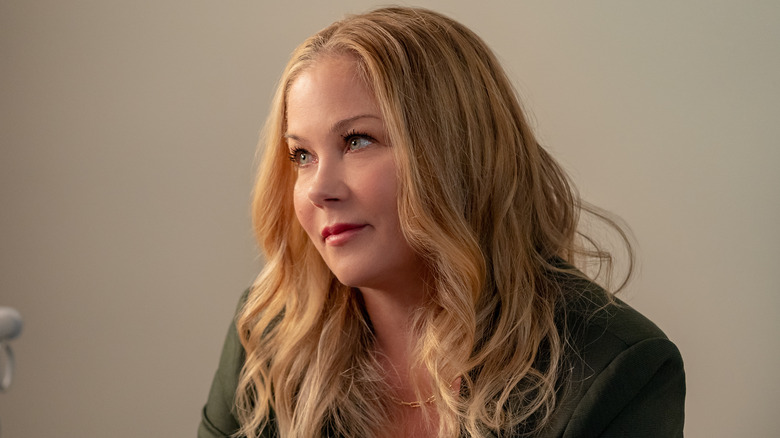 Saeed Adyani/Netflix
Netflix will be airing the final season of "Dead to Me" starting November 17, 2022. In a new interview with The New York Times, Christina Applegate explained how her MS diagnosis has impacted her physically. "This is the first time anyone's going to see me the way I am," she said. "I put on 40 pounds. I can't walk without a cane. I want people to know that I'm very aware of all that." She also revealed that her motivation to move forward with the final season, despite her physical struggles, was not only for fans but for the show's creator, Liz Feldman, and co-star, Linda Cardellini. "I had an obligation to Liz and to Linda, to our story."
Applegate is no stranger to medical obstacles; Nicki Swift reports that back in 2008, she was diagnosed with breast cancer and had to undergo a double mastectomy, as well as had her ovaries and fallopian tubes removed. However, this time her medical condition will be physically apparent on-screen, and she admitted that while she knows some viewers may be distracted by it, she doesn't care. "I'm sure that people are going to be, like, 'I can't get past it,'" she said. "Fine, don't get past it, then. But hopefully, people can get past it and just enjoy the ride and say goodbye to these two girls."