Sad News Just Dropped For Dead To Me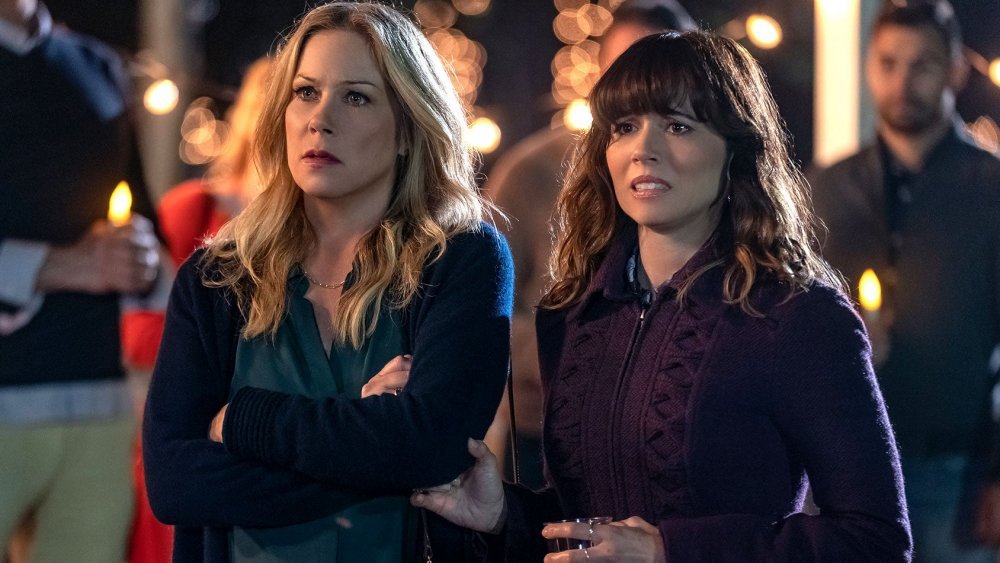 Netflix
Dead to Me will only survive for one more season.
According to The Hollywood Reporter, Netflix's dark comedy Dead to Me, which stars Christina Applegate and Linda Cardellini as two women locked in a dangerous friendship, will conclude after its upcoming third season. However, at the same time, Netflix has inked a larger partnership with the show's creator, Liz Feldman, for more content.
In a statement obtained by THR, Feldman said, "From start to finish, Dead to Me is exactly the show I wanted to make and it's been an incredible gift. Telling a story sprung from grief and loss has stretched me as an artist and healed me as a human. I'll be forever indebted to my partners in crime, my friends for life, Christina and Linda, and our brilliantly talented writers, cast and crew. I am beyond grateful to Netflix for supporting Dead To Me from day one, and I'm thrilled to continue our collaboration."
Meanwhile, Netflix echoed Feldman's sentiments; Jane Wiseman, the VP of the streaming service's comedy division, said, "Liz Feldman is a comedic force who brings her fresh and distinct point of view to every element of the creative process from inception through writing and producing. We could not be more excited to expand our relationship with Liz and continue to work with her on Dead to Me and future series to come."
In her deal with the mega-popular platform, Feldman will move from Dead to Me's original distributor, CBS Studios, and work fully with Netflix, developing future shows along the way. The fact that Netflix wanted to secure an exclusive partnership with Feldman comes as no surprise; as THR reports, in 2019, Dead to Me became one of the streamer's most popular original shows.
What's happened so far on Dead to Me?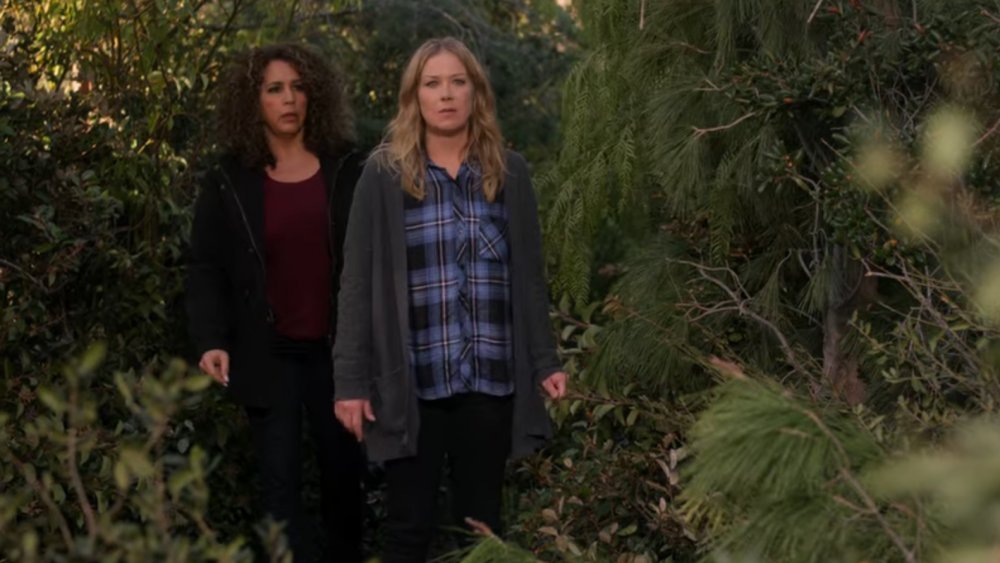 Netflix
Spoilers for Dead to Me ahead!
Though fans might be disappointed to hear their favorite show is coming to a close, after two explosive seasons, there might not be much more ground for this bleakly hilarious show to even cover. Having opened the first season with the death of Jen's (Applegate) husband in a mysterious hit-and-run accident, the series has followed Jen's intensely close friendship with Judy (Cardellini) after the two meet in a grief support group. As it turns out, Judy is hiding a lot from Jen; not only is her fiancé Steve (James Marsden) very much alive, but the two of them are the ones who killed Jen's husband by mistake.
After a showdown between Jen and Steve at the end of the first season that leaves Steve shot and killed, the two women must hide yet another secret, made even more complicated by the fact that Steve's twin brother Ben (Marsden, in a clever return) reappears in Judy's life. Just to make matters worse, when Judy starts dating Michelle (Natalie Morales, who joined the show in season 2), it turns out that Michelle's ex-girlfriend — with whom she still shares an apartment — is the detective investigating Steve's mysterious death.
Just like the first season, the second ended on a major cliffhanger in which Steve, Jen, and Judy all get in a car accident Clearly, Feldman and Netflix have a plan for Dead to Me's third and final season. The first two seasons of Dead to Me are streaming on Netflix now.