The Black Panther Podcast Fans Can Look Forward To Just Ahead Of Wakanda Forever's Release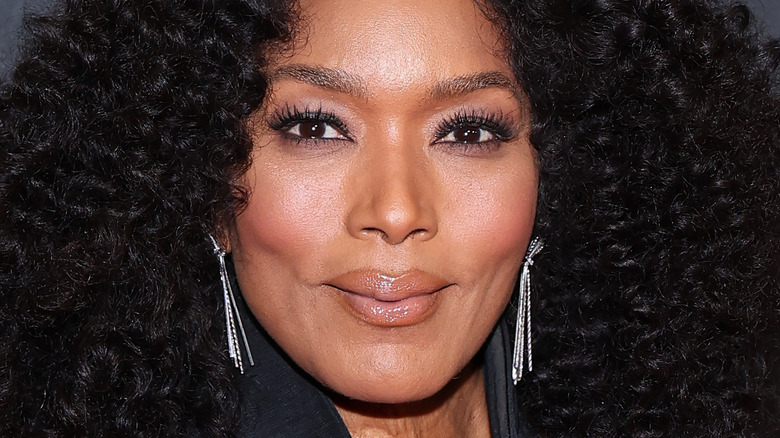 Paul Morigi/Getty Images
Marvel Studios' "Black Panther: Wakanda Forever" hits theaters in under two weeks, and fans could not be more excited about it. Coming off the massive financial and cultural success of "Black Panther," the sequel aims to capture the essence of the first film but also be a tribute to the incredible Chadwick Boseman. 
The film focuses on the nation of Wakanda, struggling to defend its now-open borders following the death of King T'Challa, who also protected the country as the Black Panther. After an attack by the underwater nation of Talocan, the leaders of Wakanda must band together to defend their people and create another Black Panther. Letitia Wright, Lupita Nyong'o, Danai Gurira, Winston Duke, Martin Freeman, and Angela Bassett all reprise their characters from the first movie. "Wakanda Forever" also introduces MCU newcomers Tenoch Huerta as Namor and Dominique Throne as Riri Williams. 
With such a short amount of time until the movie's release, Marvel Studios are in the midst of its promotion cycle and press junkets. Because of that, more and more news is dropping daily to build hype for the already highly-anticipated sequel, including this brand-new clip of Namor meeting Shuri and Queen Ramonda. 
Marvel Studios wants everyone's discussions to center around "Black Panther: Wakanda Forever," and to do so, they are entering into a popular form of media where they have not been before — podcasts.
The Black Panther podcast will honor Chadwick Boseman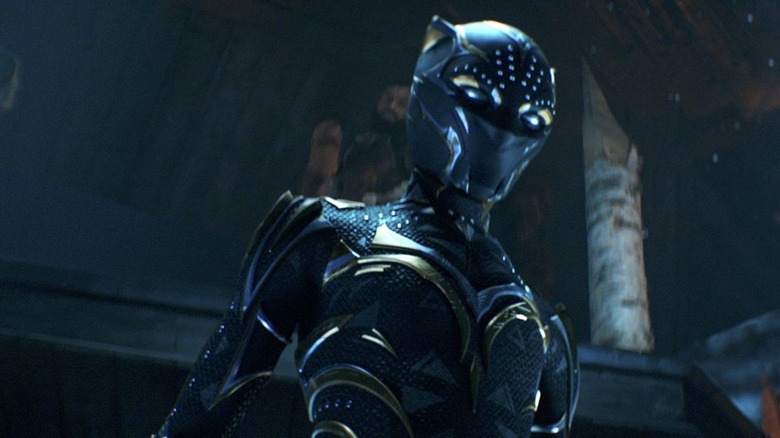 Marvel Entertainment/YouTube
Marvel Studios is venturing into a new form of media with the upcoming podcast "Wakanda Forever," hosted by acclaimed author and journalist Ta-Nehisi Coates.
The podcast will explore the makings of the soon-to-be hit movie "Black Panther: Wakanda Forever," with Coates narrating all six episodes (via Variety). He won't be by himself, though, as the studio will also include a slew of interviews, including writer and director Ryan Coogler, Marvel Studios President Kevin Feige, stars Angela Bassett and Dominique Thorne, and many more behind-the-scenes personnel. In a joint production between Proximity Media, Marvel Studios, and Marvel Entertainment, the first episode of "Wakanda Forever" drops on November 3, featuring a discussion between Coates and Coogler about the cultural impact of "Black Panther" and Chadwick Boseman's legacy.
Following the first episode's premiere, "Wakanda Forever" will go on a bit of a hiatus, with further installments dropping weekly in January 2023. These episodes will feature interviews with Bassett and Thorne, producers Feige and Nate Moore and writer Joe Robert Cole, composer Ludwig Göransson, production designer Hannah Beachler, and director of photography Autumn Durald.
Although this is his first outing as a podcast host, Coates is not a newcomer to the Black Panther mythos. In 2016, the journalist dove into the world of Wakanda, publishing the critically acclaimed comic book "Black Panther: A Nation Under Our Feet," which became one of the best-selling comic books of the year (via CBR).
"Wakanda Forever" isn't Marvel's first foray into the podcasting world, though it is a first for Marvel Studios. The entertainment company already has numerous podcasts but found major success with its narrative-driven series, "Wastelanders," focusing on characters like Wolverine, Doctor Doom, and Black Widow.
"Wakanda Forever" hits podcast apps on November 3.